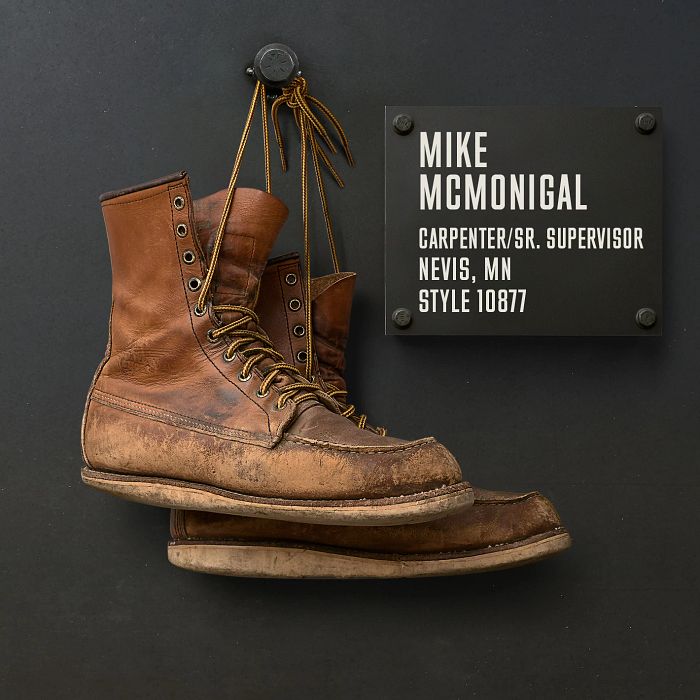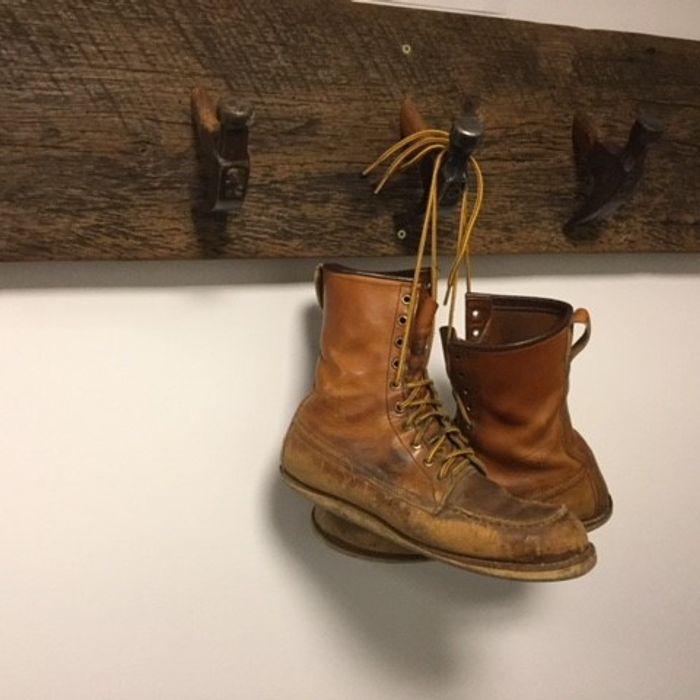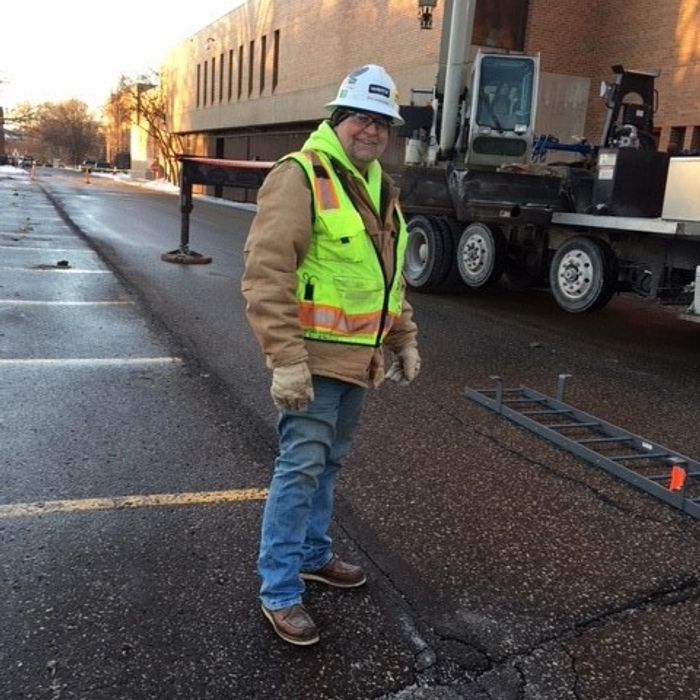 Mike McMonigal
Carpenter/Sr. Supervisor
LOCATION: Nevis, MN
Listen to Mike McMonigal
These boots made it to the big screen.
I'm a carpenter by trade and am currently a senior project superintendent. I've worked in commercial construction for 40 years, in 10 states, building everything from hotels and casinos to athletic facilities and housing projects.
My work also includes several medical facilities and hospitals such as the Shriners Hospital for Children at the University of Minnesota. I'm most proud of the work I did on that project, because I know lives are literally being saved in that building.
While on a jobsite early in my career, I complained that my feet hurt. My foreman, a seasoned carpenter, recommended Red Wing boots. I've been wearing them ever since.
I've tried several brands over the years, but find I always come back to Red Wing. I now own approximately 10 pairs of boots for work, hunting and motorcycling. When traveling, I wear slip-on Red Wing shoes for going through airport security.
I prefer the Red Wing 877 boots with the crepe wedge sole for work. I always buy two pairs and rotate them. They're easy to break in and easy on my back since they don't have heels. I wear them all day at work and occasionally on the weekends.
A local store that sells Red Wing boots filmed a commercial at one of my jobsites in 2010 and I was asked to participate in filming. The commercial ran at Minnesota Twins baseball games one season. I never saw the commercial myself. However, my family and friends said it looked great up on the Jumbotron.
THERE'S A STORY WORN INTO EVERY PAIR OF RED WINGS.
WE WANT TO HEAR YOURS.
Each year, Red Wing is proud to induct new honorees to the Wall of Honor in order to permanently preserve, share and respect their lifetime of work. Nominate a co-worker, family member or yourself for the Red Wing Shoes Wall of Honor.