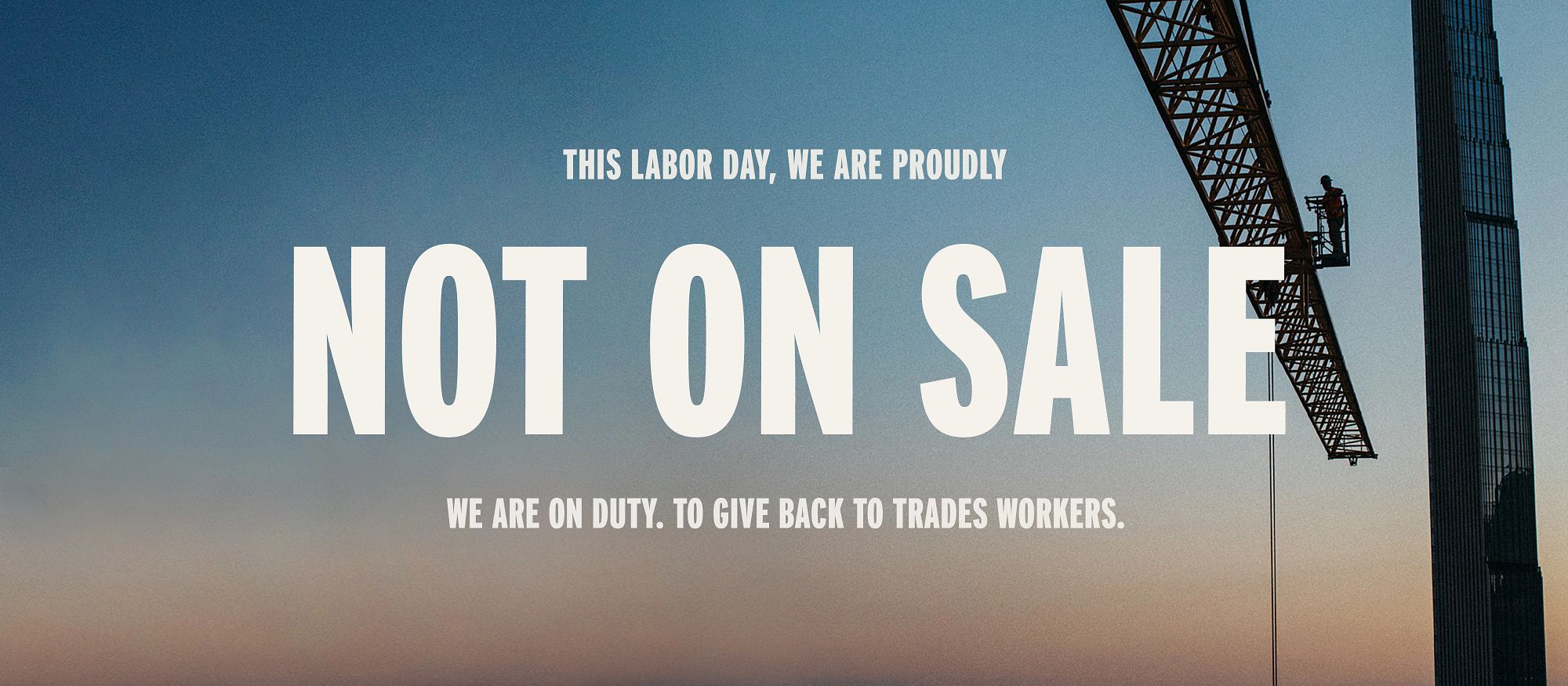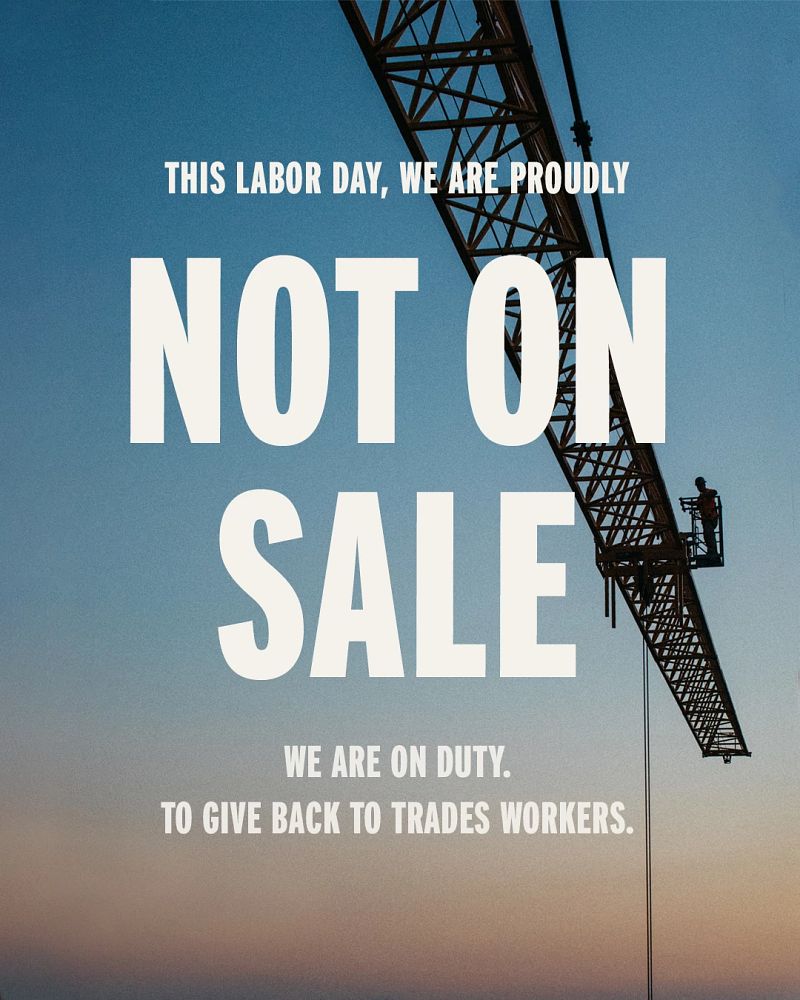 This Labor Day, We are proudly NOT ON SALE. Wea re on duty. To give back to trades workers.
Labor Day was intended as a holiday to pay tribute to the workers of this country.
But today, most companies use this day to maximize profits with sales and discounts which take from its importance.
Having supported workers for over 117 years, Red Wing believes that every day — and especially on Labor Day — their work should be honored, not depreciated.
That's why on September 5, instead of discounts, we are going to donate 100% of our profits to the very workers who help build this country.*
Together, we can reclaim the true meaning of Labor Day.
Reclaiming Labor Day To Celebrate Workers - Not Sales
We have partnered with five organizations fully dedicated to supporting and fostering the skilled trades. In the spirit of honoring and rewarding workers on Labor Day, the entirety of our profits from September 5 will be equally divided between our partners.
*100% of profits of Red Wing wholesale transactions, owned stores or online purchases through redwingshoes.com on September 5, 2022, will be donated to Construction Career Pathways, Helmets to Hardhats, Women in Non Traditional Employment Roles, BuildStrong Academy, and TradesFutures.
Find a retailer
Get the Ultimate Fit Experience™ in every Red Wing store.