RED WING HERITAGE
LIMITED EDITIONS
Available for a limited time at select retailers listed below.
LIMITED EDITION BILLY BOOT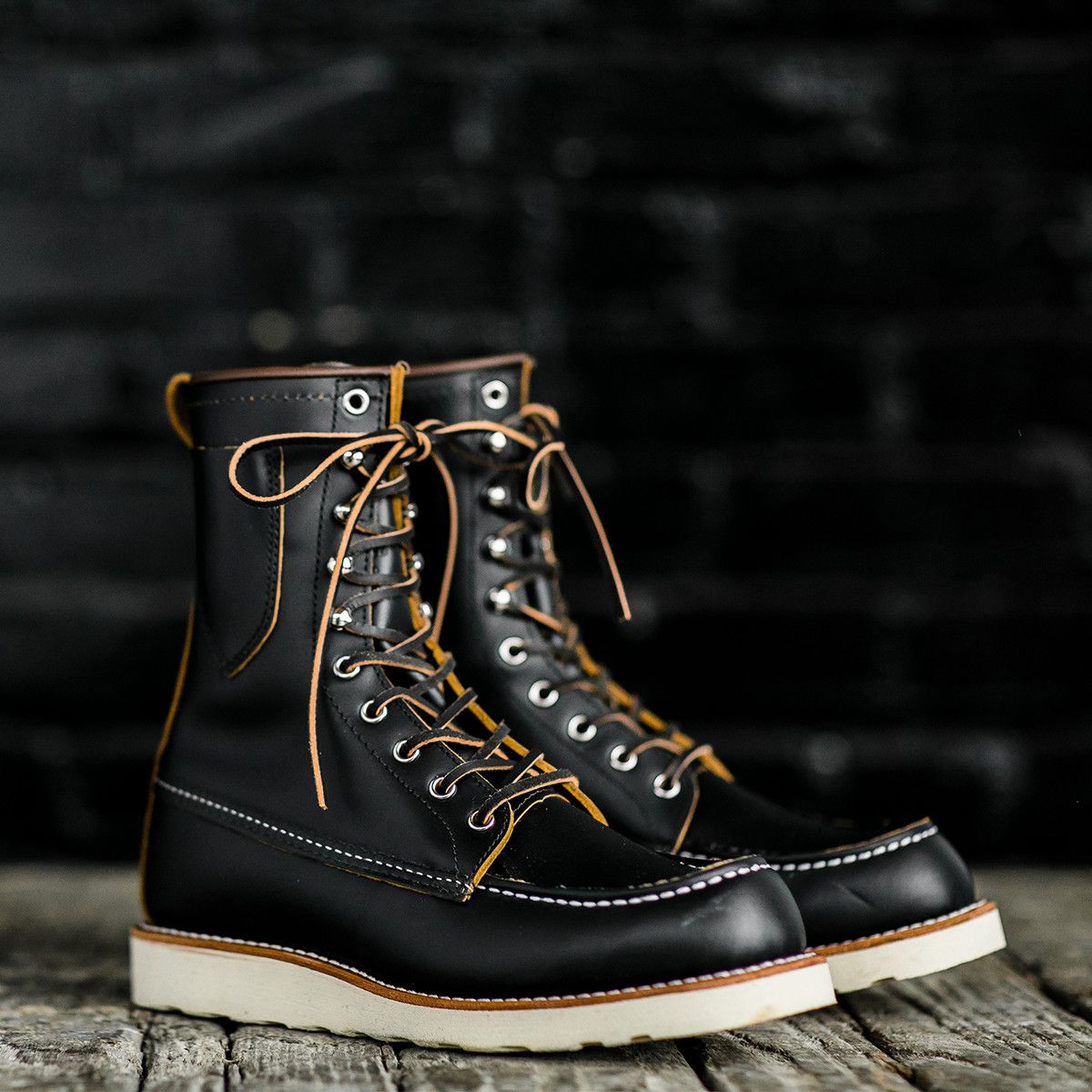 A BOOT WITH A STORY
For Fall 2019, we're releasing a limited run of the uncompromising Billy Boot. The limited-edition 8829 Billy Boot reaches back into the archives for inspo. Showcasing eight inches of Black Klondike leather, a standout Red Wing leather that is dyed brown then overdyed black for a rich finish, it will patina beautifully with wear. The boot is built on a white Traction Tred outsole with nickel brass hooks and eyelets. In keeping with the Billy Boot's proud tradition, each pair features a leather pocket on the upper, custom made to fit a pocket knife (not included).
The Quad Card Holder Wallet was built to complement the Billy Boot offering for 2019. The wallet has four compartments for your cards and cash in a slim, beautiful profile made of the same Black Klondike leather as the Billy Boot – a brown leather overdyed black for a rich finish and beautiful patina.
CONSTRUCTION NOTES
All-Around Goodyear Welt
Leather Laces
Brass Eyelets & Speedhooks
Puritan Triple Stitch
Classic Moc Toe
Knife Holster (pocket knife sold separately)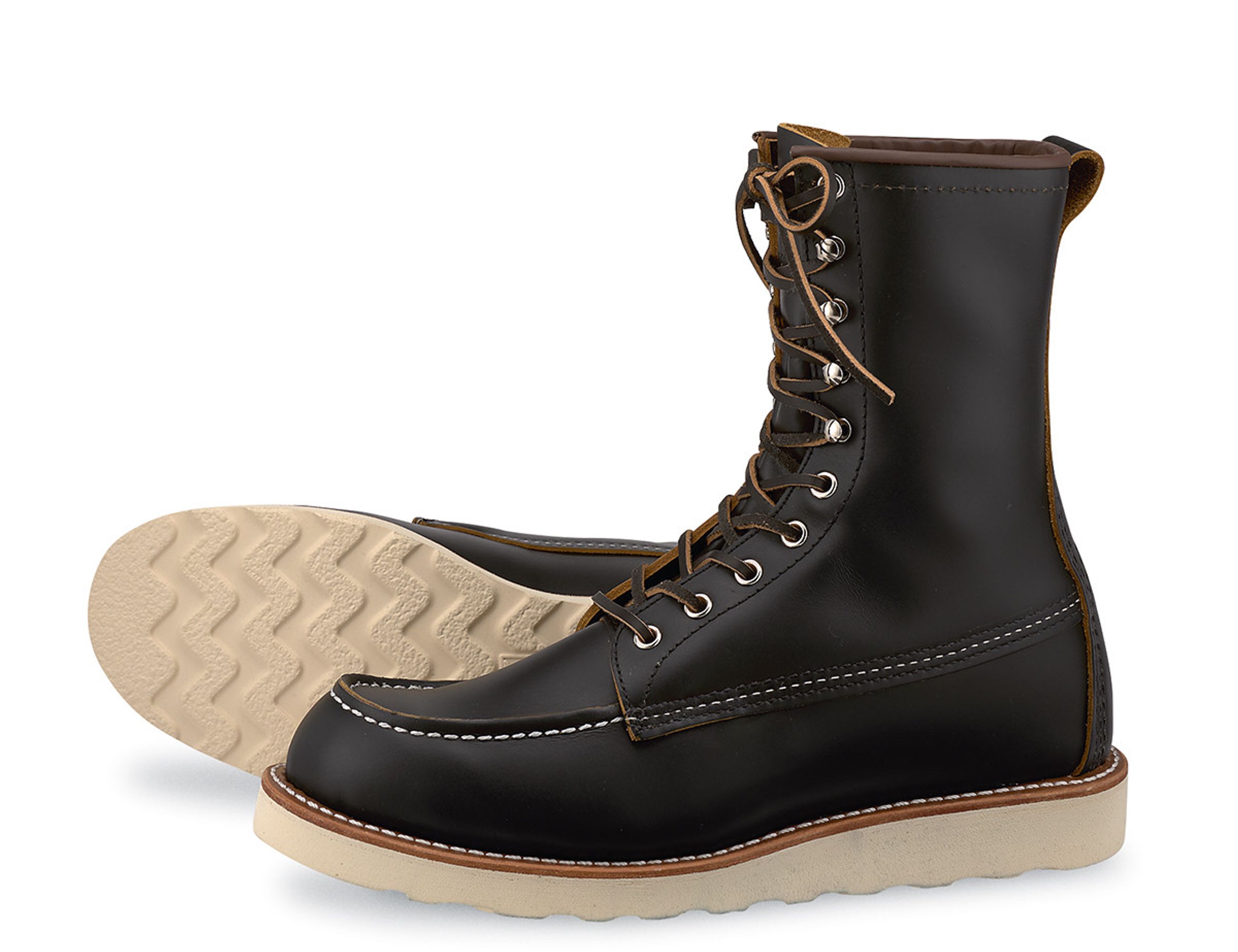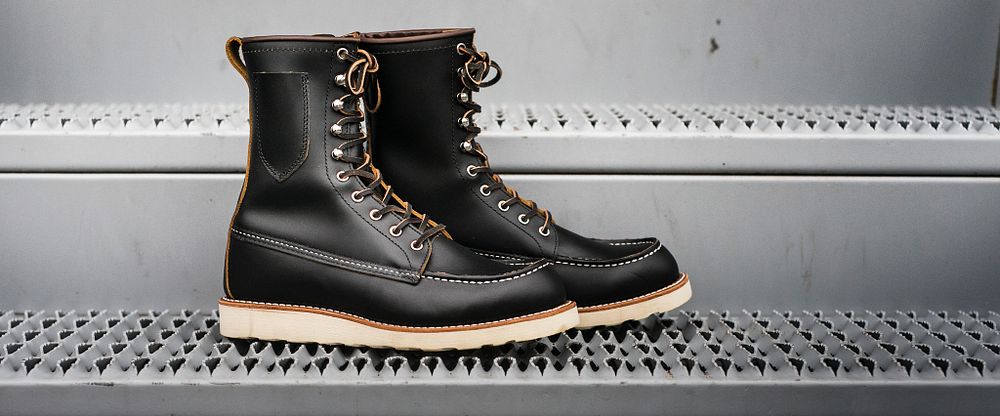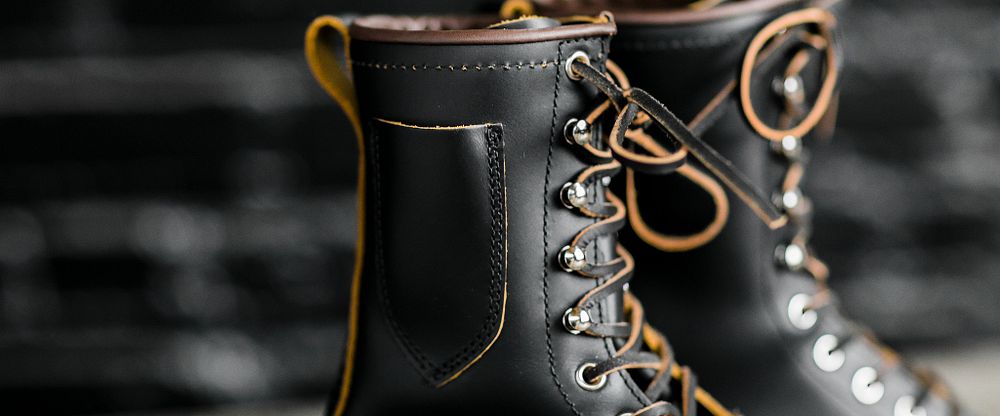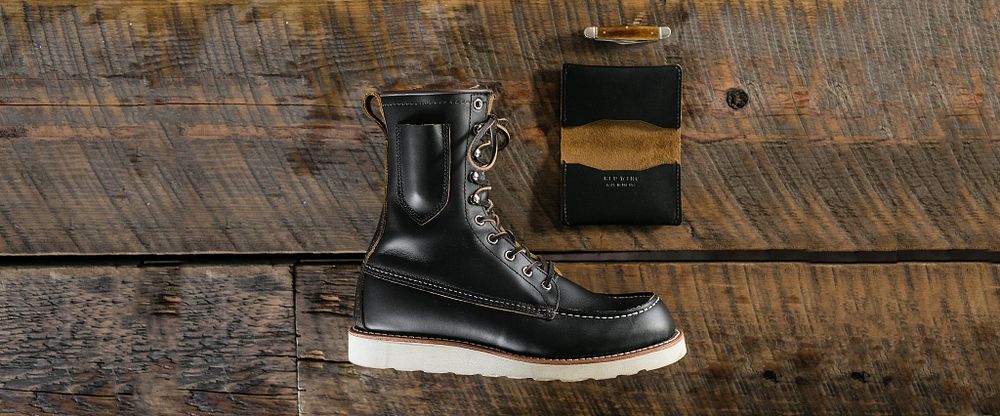 FIND A RETAILER
LIMITED EDITION CLASSIC MOC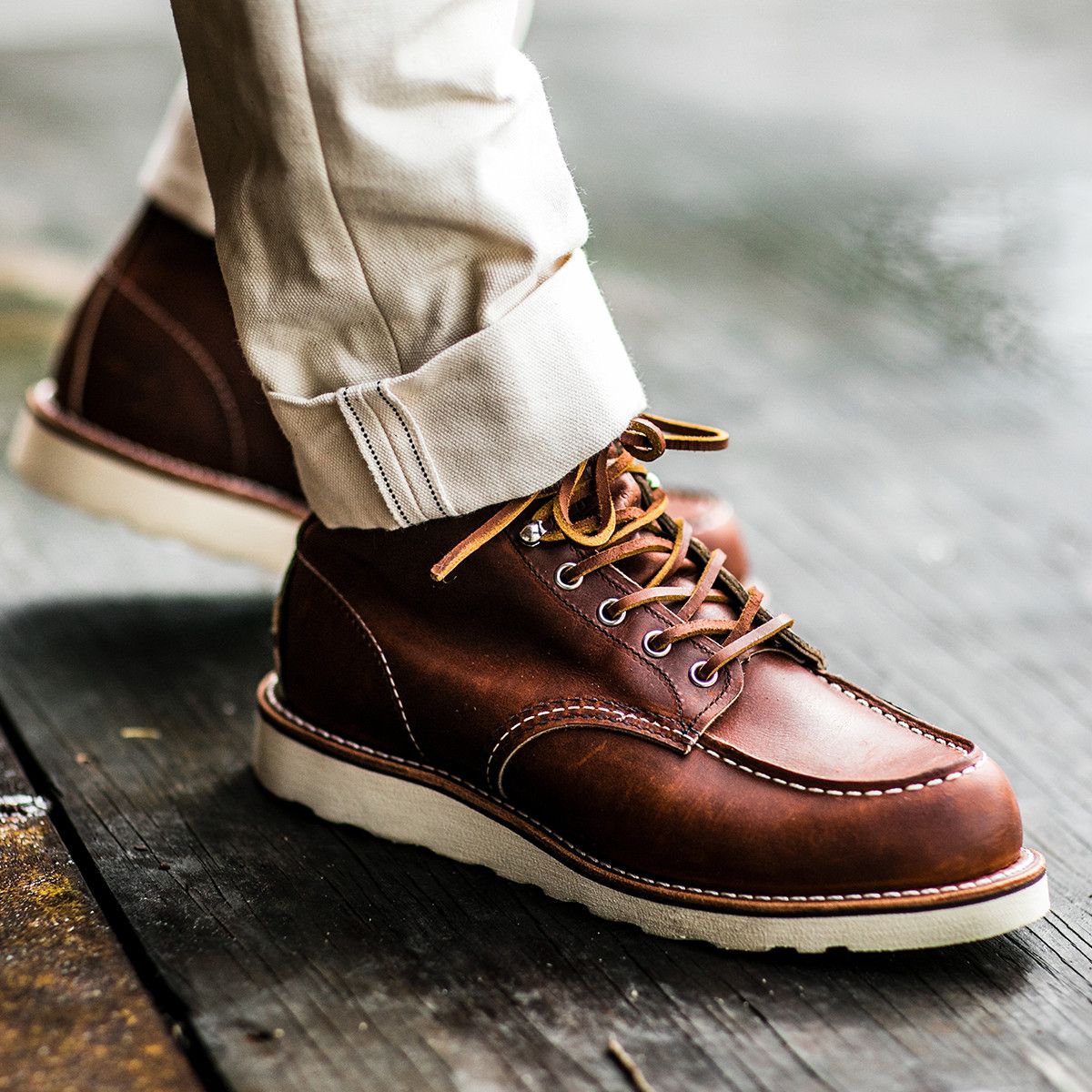 A CLASSIC, REIMAGINED
Our newest limited-edition men's boot is a distinctive twist on the iconic Classic Moc silhouette. The 87519 is tailored to stand out with subtle detailing that creates a one-of-a-kind boot. Oro Harness leather leads the way with a rich red hue that gains depth as it patinas. A combination of premium leather laces, speed hooks, and an embossed Red Wing logo on the exterior of the tongue further set the 87519 apart.
CONSTRUCTION NOTES
All-Around Goodyear Welt
Leather Laces
Nickel-Plated Solid Brass Eyelets & Speedhooks
Puritan Triple Stitch
Classic Moc Toe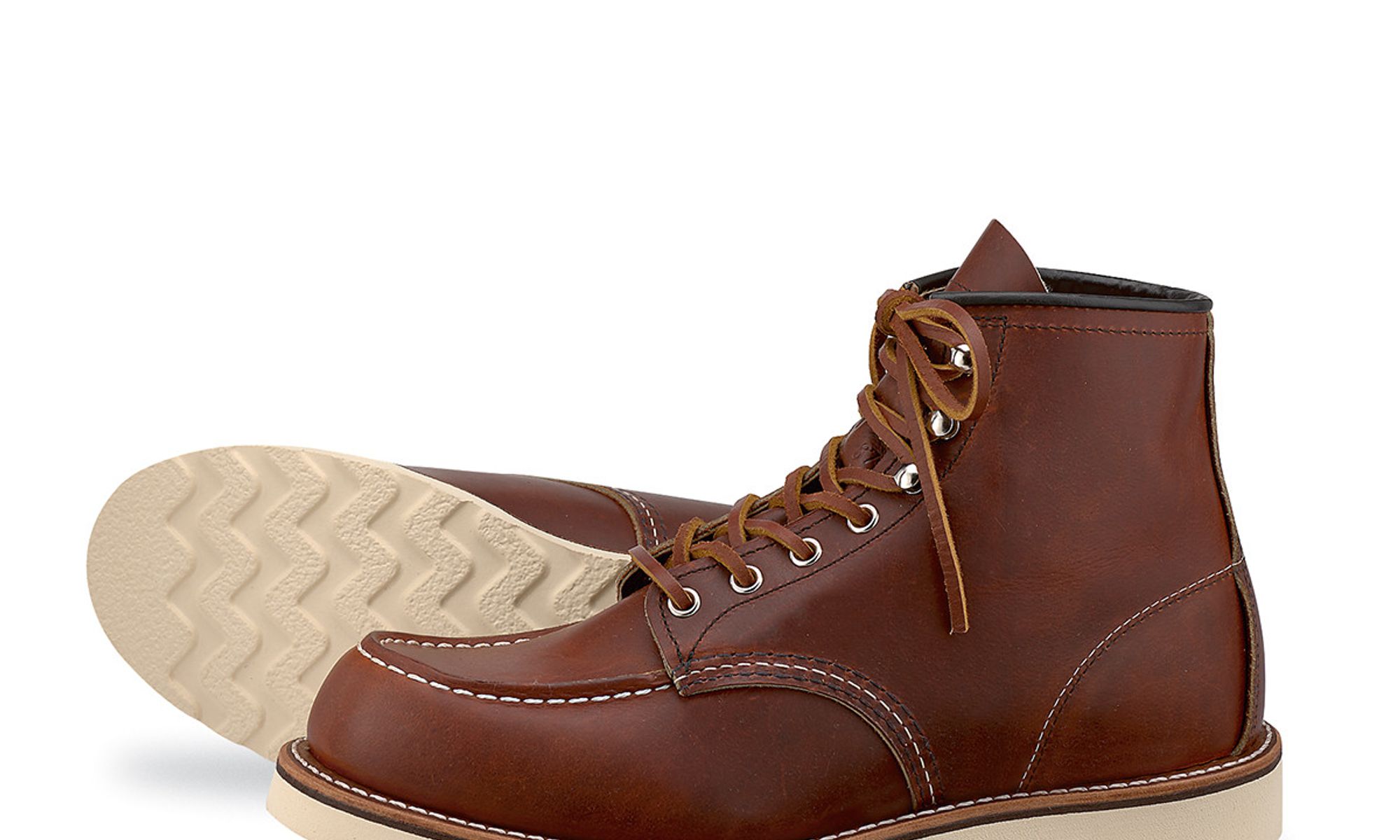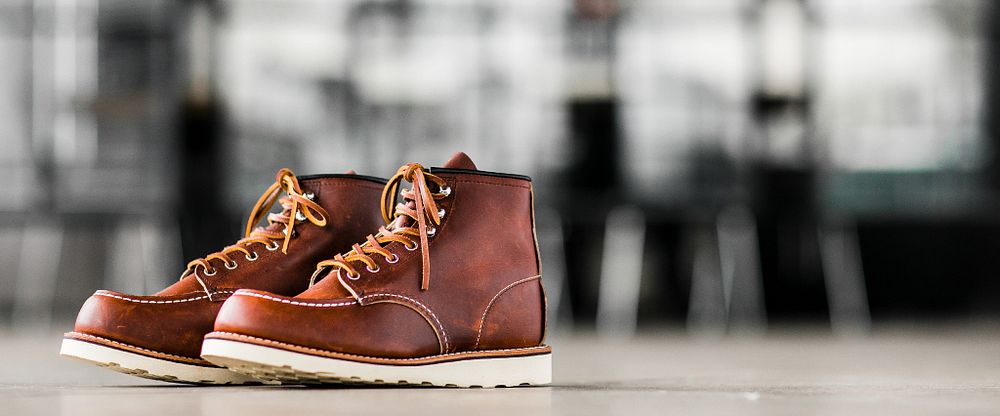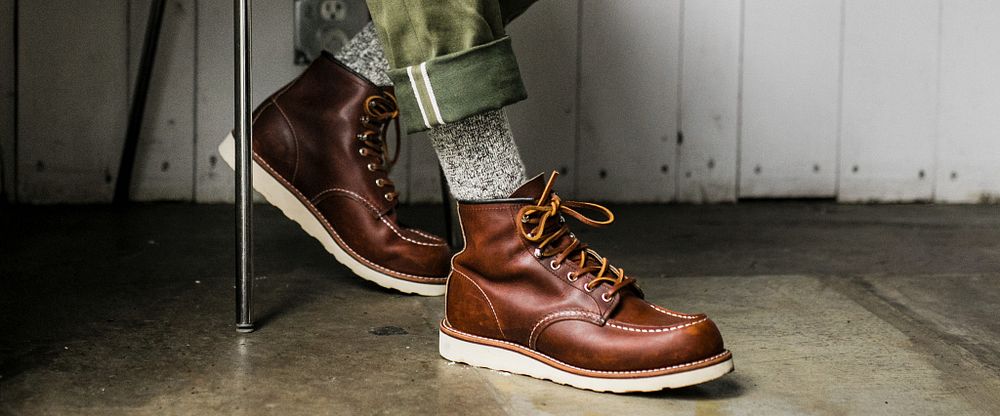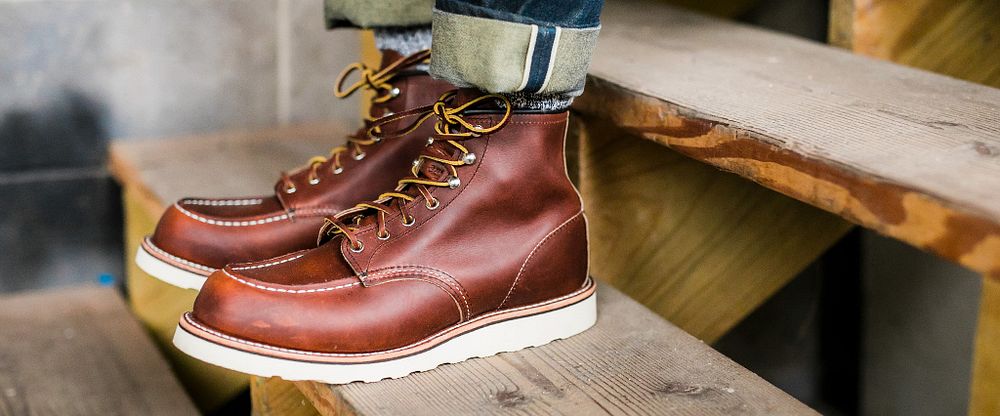 FIND A RETAILER