Erika Duran is a Philadelphia-based embroiderer whose work is inspired by her upbringing in the desert of West Texas. Duran's business Eradura is a one-woman shop that specializes in intricately crafted patches and striking pins, many of which stylistically reflect her time spent in the southwest. This hard-earned toughness prepared Erika for the challenges of her work and is unmistakably a foundational characteristic of the Red Wing Women's Collection. It's this resilience, coupled with Erika's passion for craft that drew us to her as a kindred spirit of our women's collection this season.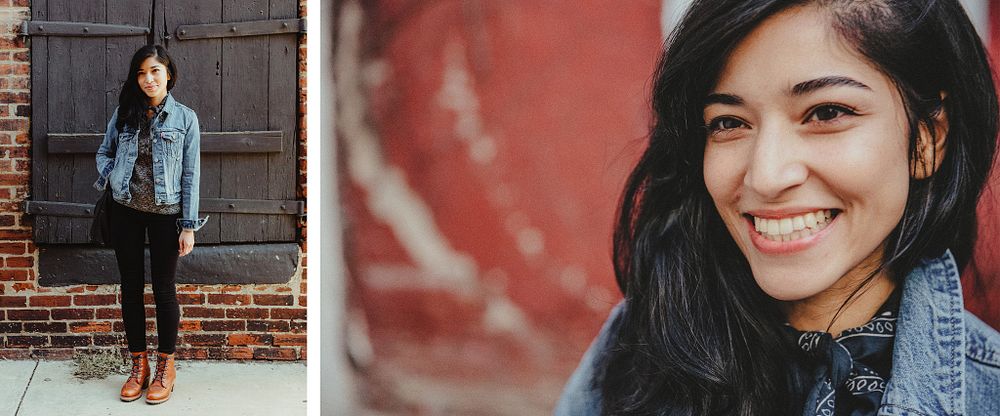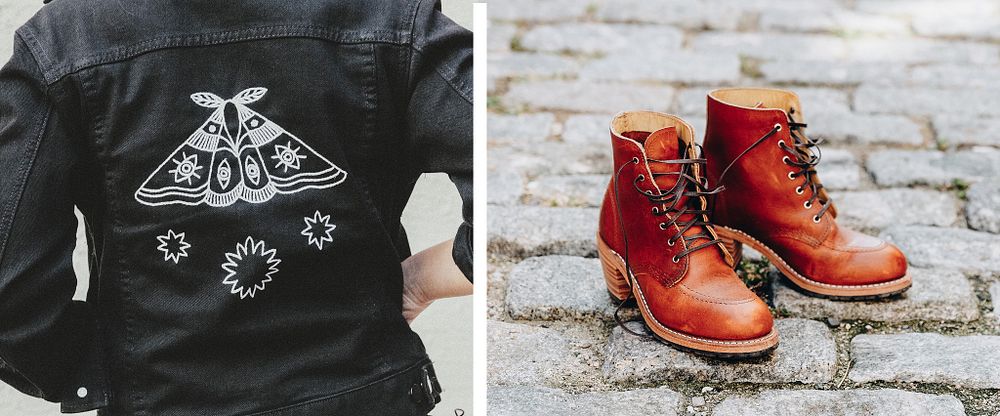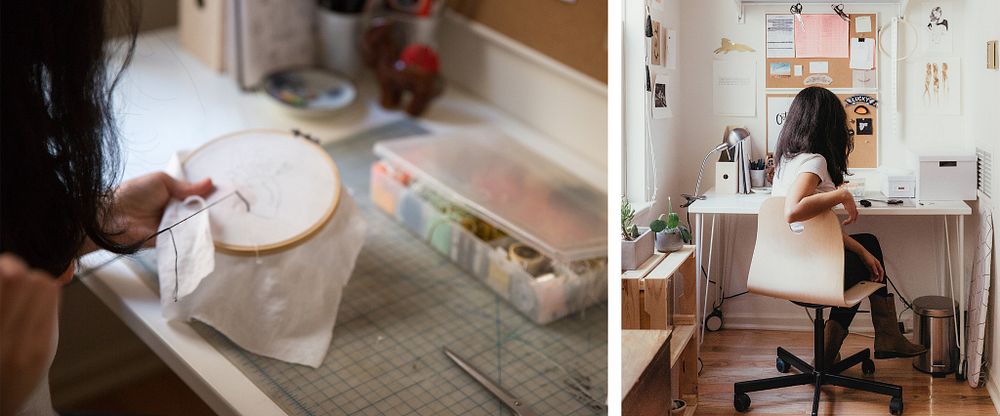 Erika Duran
Embroiderer | Philadelphia, PA
Erika traces the genesis of her passion for making back to watching her grandmother sew dresses growing up. When she took the plunge into independent embroidery, it was a saying of her abuelita's that inspired confidence: "Que no se te cierren las puertas." Meaning, "Don't let opportunities close on you, there's a way."
"My abuelita's work gave me the initial belief that I could be an independent maker. Her immense work ethic, creative vision and dedication to her craft all coalesced between the four walls of her backyard shop. She was a commander of the room, and I fell completely in love with that idea."
A defining characteristic of Erika's embroidery is how she brings her designs to life entirely by hand. Eschewing machines, she relies entirely on unwavering hands and patience for the intensely meticulous and time-consuming needlepoint process.
"Maybe it's a bit of my own stubbornness, but the actual making, the handwork that goes in to every little bit, is what I feel gives an object its soul," Erika says. "The unique textures and irregularities that come from needlepoint create a visual map of how a piece came together– the slow crawl of a stitch, seemingly impossibly, eventually filling space."
Erika's appreciation for the detail and process of craft is echoed in her affinity for Red Wing.
Check out Eradura to shop her online collection and learn more about Erika's work at eradura.com.