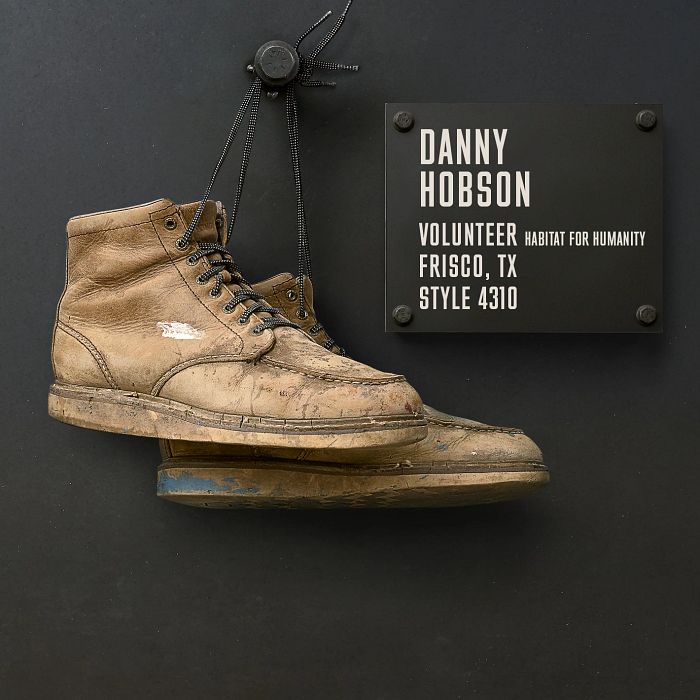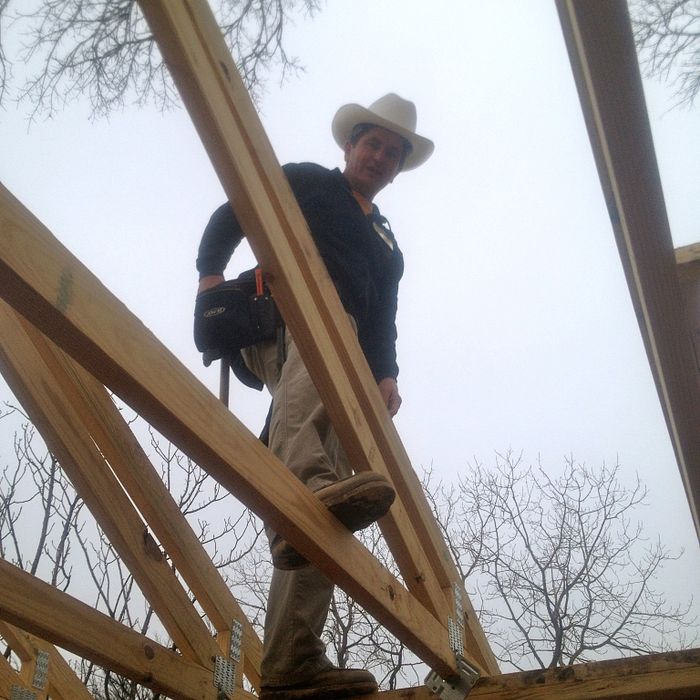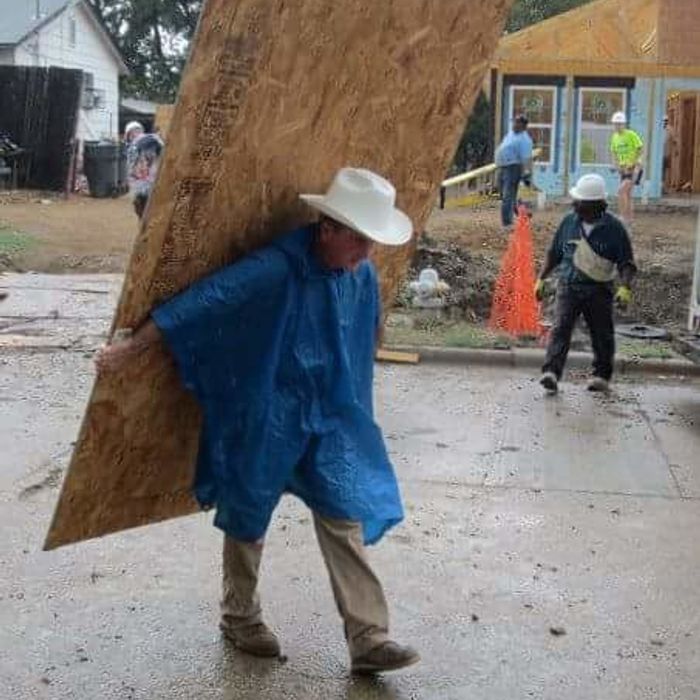 Danny Hobson
Volunteer (Habitat for Humanity)
Frisco, TX
Listen to Danny Hobson
These boots build hope. Lots of it.
I bought my first pair of Red Wings in 2007. These boots have gone everywhere with me and I am on the third sole. They are still as comfortable as when I got them. I wear them every weekend I work with Habitat, in all kinds of weather for every kind of task on a house — from framing the first day of the build to landscaping on the last day.
My Red Wings are perfect for what I do. As a house leader, I am all over the build site, up and down ladders and walking over uneven surfaces to make sure everyone stays on task. The flat soles are easy on shingles when I am on the roof but have plenty of traction to avoid slipping.
I also do volunteer construction work with church. My boots have made several trips to Brazil for construction projects ranging from working on church buildings and maintenance projects to my favorite work: building pews for new churches. Most of the projects are completed on concrete floors, so after eight hours of walking and moving material, a durable and comfortable pair of boots makes all the difference in the world.
I also participate in the Jimmy and Rosalyn Carter Work Project (CWP) with Habitat for Humanity International. My Red Wings have gone on multiple domestic and international builds with CWP. Those included building with cement blocks in Thailand, along with two trips to Haiti where we built more than 200 homes.
The 2017 CWP was in Canada, where they have strict requirements for steel toes and puncture-resistant soles. So I had to leave my original boots at home and invested in a second pair. Now I have great memories tied to both pairs.
I try to stay in touch with the people we build for and the groups that I build with. It's a good feeling to do good things for good people with good people.
THERE'S A STORY WORN INTO EVERY PAIR OF RED WINGS.
WE WANT TO HEAR YOURS.
Each year, Red Wing is proud to induct new honorees to the Wall of Honor in order to permanently preserve, share and respect their lifetime of work. Nominate a co-worker, family member or yourself for the Red Wing Shoes Wall of Honor.