Style 97110
Neutral Boot Cream
Leather Care Product - Condition
Neutral Boot Cream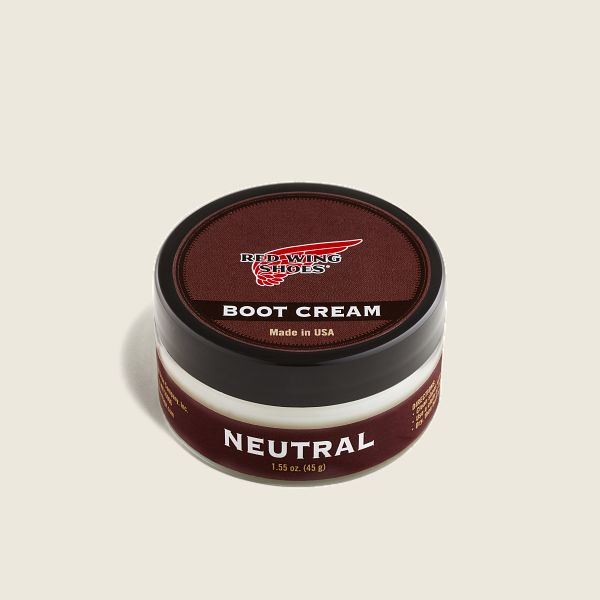 Made in the USA

All Red Wing Heritage products are proudly made in the USA.
Our Neutral Boot Cream uses a blend of waxes, solvents, and lanolin to prevent drying and increase the water repellency of leather. This cream is not tinted and can be used on any smooth-finished leather.
This item is currently not available
The Neutral Boot Cream
Neutral Boot Cream is a 1.55 oz. blend of high-quality waxes, solvents, and lanolin that is formulated to lubricate the leather's surface to prevent drying and increase water repellency. It was created to hide surface scuffs and scratches on Red Wing smooth-finished leathers and the exposed leather of the Roccia outsole. We recommend starting with a small amount of cream to ensure an even coat.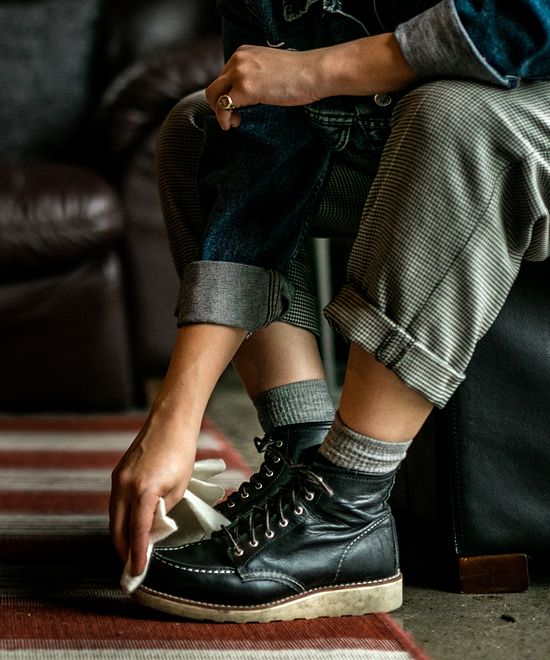 Product Details
Shipping & Returns
Due to a system outage, we are not currently accepting orders through our website.