Style 97095
Leather Cream
Leather Care Product - Condition
Leather Cream Made in the USA

All Red Wing Heritage products are proudly made in the USA.
Our Leather Cream is a conditioner that can be used on all smooth-finished and oil-tanned leather. This Leather Cream is formulated to condition without darkening or adding shine.
This item is currently not available
The Leather Cream
Our Leather Cream is a versatile 2 oz. leather conditioner designed for Red Wing smooth-finished leather and oil-tanned leather. This product will not darken leather or add luster. Leather maintenance is the most effective way to protect your investment and extend the life of footwear and other leather products. Learn more about specific leather types and their corresponding Clean-Condition-Protect care regimens on the care section of our site.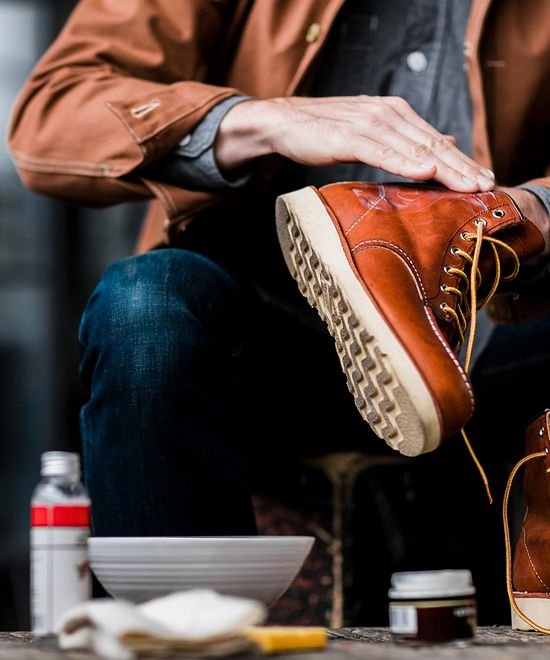 Product Details
Shipping & Returns
Due to a system outage, we are not currently accepting orders through our website.