Style 97113
Burgundy Boot Cream
Leather Care Product - Condition
Burgundy Boot Cream
Our Burgundy Boot Cream uses a blend of waxes, solvents, and lanolin to prevent drying and increase the water repellency of smooth-finished leathers. This cream is tinted burgundy to add hue to leather and cover scratches.
This item is currently not available
The Burgundy Boot Cream
Burgundy Boot Cream is a 1.55 oz. blend of high-quality waxes, solvents, and lanolin that is formulated to lubricate the leather's surface to prevent drying and increase water repellency. It contains dyes and was created specifically to hide surface scuffs and scratches on Red Wing Black Cherry Featherstone Smooth-Finished leather. We recommend starting with a small amount of cream to ensure an even coat and suggest avoiding the stitching, as the cream may cause lighter threads to change color.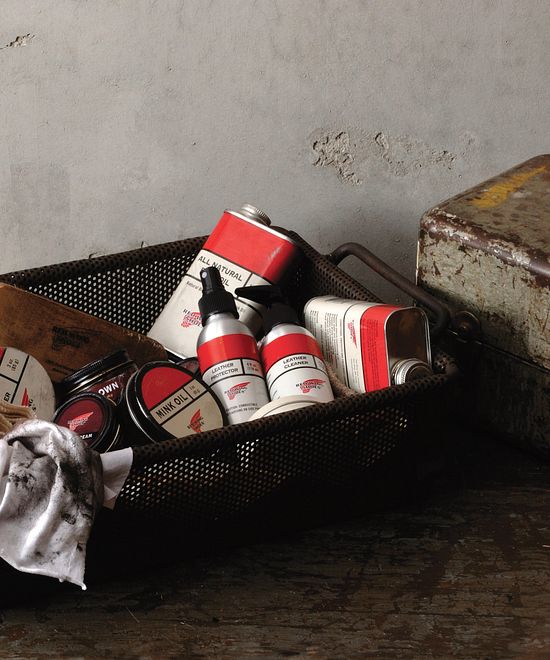 Product Details
Shipping & Returns
Due to a system outage, we are not currently accepting orders through our website.