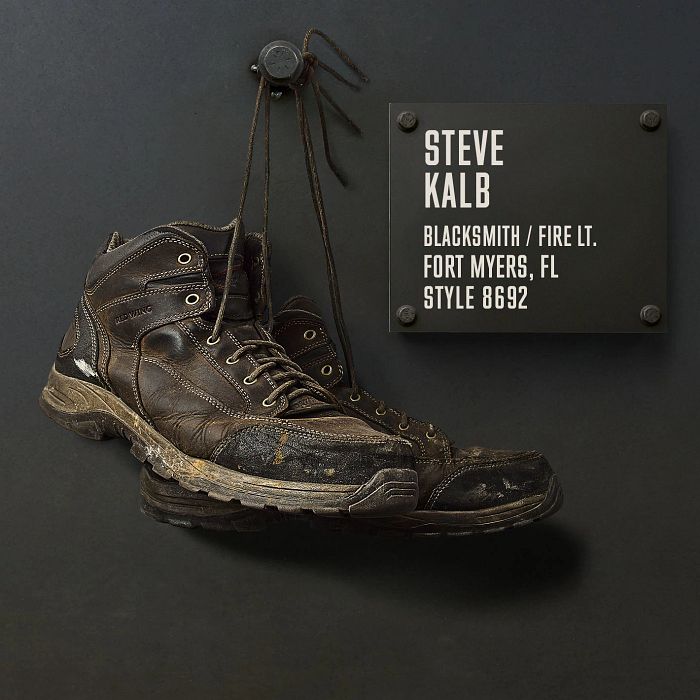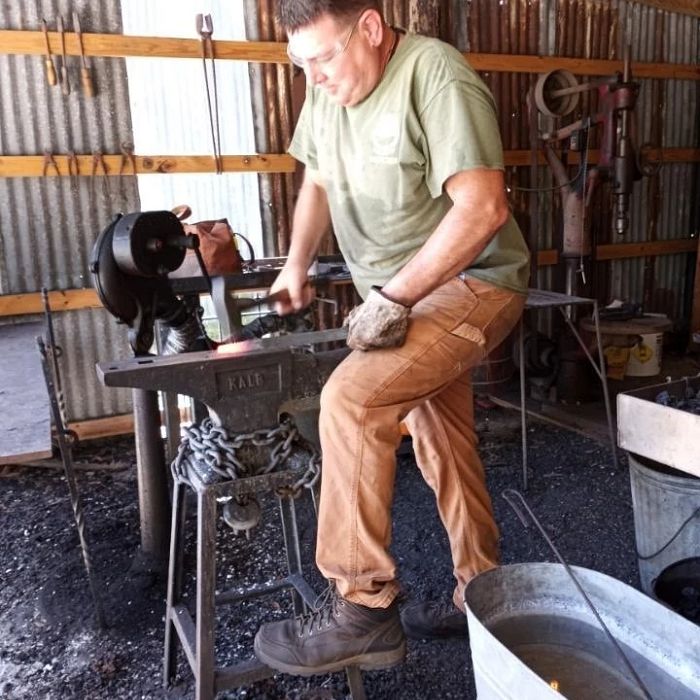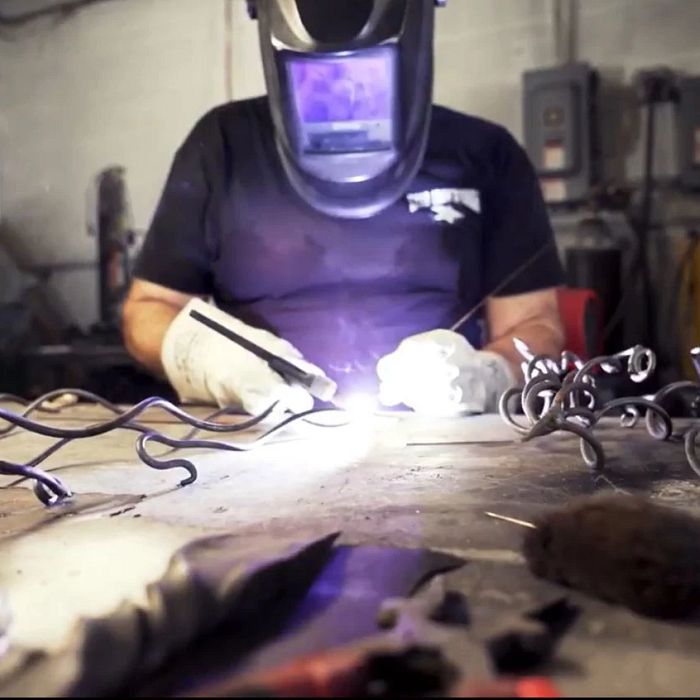 STEVE KALB
BLACKSMITH/FIRE LT.
LOCATION: Fort Myers, FL
I've had an amazing career. In my vocation as a firefighter, I've seen people at their best. In my avocation as a blacksmith, I've had the chance to get creative with superheated metal and teach others to do the same.
There was hardly a dull moment over my last 32 years as a firefighter. We are the ones who get called to almost every incident — whether we're helping people pick up the pieces on the worst day of their lives or wrangling a cat out of a tree. And I'm always surprised at how much maintenance work is waiting back at the station between calls.
My station and all emergency personnel recently worked around the clock on rescue and cleanup efforts in my area of Florida, after Hurricane Ian made landfall on a barrier island just west of Fort Myers with category 4 strength. The eye wall passed right over my station and the storm surge flooded most of the zone I'm stationed at. My district was up to 10 feet underwater. I've never seen hurricane damage this catastrophic. So many people have been working tirelessly and without complaint to help however possible. But such stressful work requires a hobby to help balance things out. Mine is blacksmithing.
I first took up blacksmithing in 1983 because I always loved craft work and there was a local blacksmith who I thought could point me in a good direction. This blacksmith sold me my first firepot and pointed me to the Florida Artist Blacksmith Association (FABA) - a nonprofit that provides training and education to anyone interested. I then went to welding school in my free time and made a blacksmith forge for my final project. You can't run a forge on a residential property in Fort Myers, so for 15 years I rented storage spaces and did my blacksmithing there.
I also started to bring my forge to Koreshan State Park in nearby Estero, which had a blacksmithing area that was part of the original settlement. I got to know the people who ran the park quite well, and they eventually invited me to store my forge on the grounds. This saved me on rent, but I still had to drive out, pull out that forge and set it up whenever I wanted to work. I was still a full-time firefighter, which always took priority.
More than a decade ago, a welder friend invited me to work part-time for his company called Metal Smith Designs. I had the privilege to work part time and learn a solid fabrication and welding background. Then the market went south, his company closed, and he and I went into renting a shop. He did his thing and I was able to store equipment there for my avocation. I continued to improve my skills while rising in the ranks within FABA, serving as regional coordinator and even Program Chairman for one term.
Around this time, one of my contacts at Koreshan State Park offered to build me a permanent blacksmithing shop onsite for teaching purposes. Now I'm leading classes in the only program of its kind for a state park in Florida — and there's a waiting list! It is so rewarding to see people from diverse backgrounds showing up and having so much fun and learning. I make a point to go out of my way for people who normally do not have access to this type of work. I have had a girl scout group come back for five years. Every one of them walked away with something they made safely and with their own hands. You can see the empowerment in their demeanor as they show off their work to their family and friends.
My mandatory retirement from firefighting is coming soon, and my family will be moving to the mountains for a change of scenery. I will set up my ironworks smithy in the mountains, where my Red Wings will continue to work as hard for me as they have for my adult life.
THERE'S A STORY WORN INTO EVERY PAIR OF RED WINGS.
WE WANT TO HEAR YOURS.
Each year, Red Wing is proud to induct new honorees to the Wall of Honor in order to permanently preserve, share and respect their lifetime of work. Nominate a co-worker, family member or yourself for the Red Wing Shoes Wall of Honor.