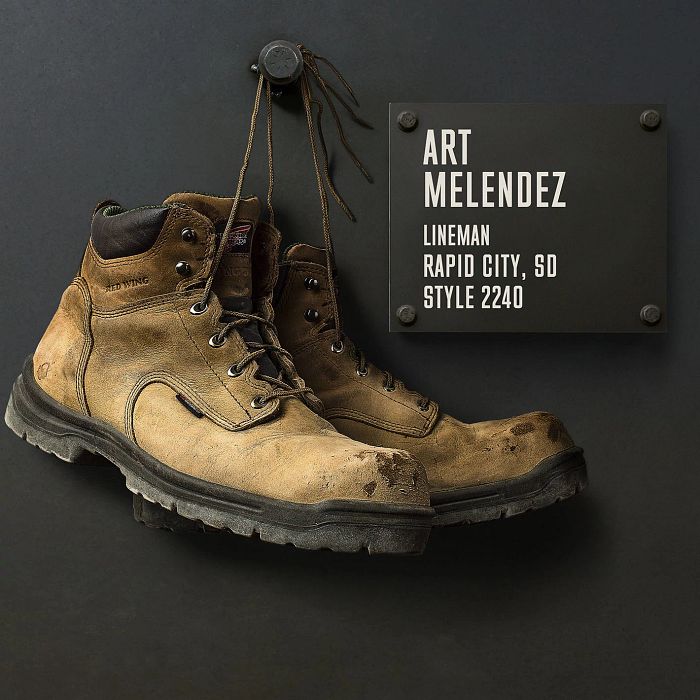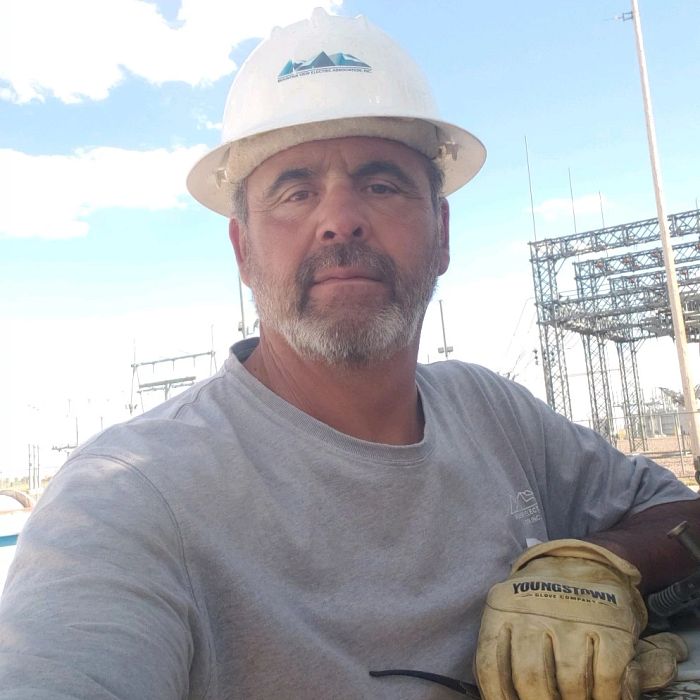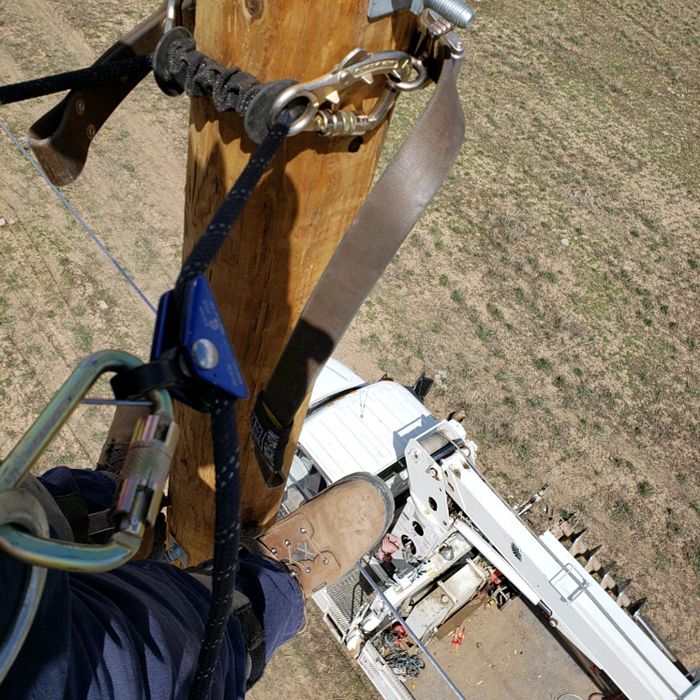 ART MELENDEZ
LINEMAN
LOCATION: Rapid City, SD
I've been building, maintaining and restoring power lines for 35 years, through everything from downpours to blizzards. This is challenging and dangerous work. But nothing beats the feeling of accomplishment when the electricity finally clicks back on.
Whether it's a burned-out transformer or a substation swap-out, you must approach every project with absolute respect for the high voltage around you. The trick is to keep your mind busy and your body even busier until you safely finish the job.
It all began when I realized college wasn't for me and I took an errand job at the utility company in Rapid City, South Dakota. When an opening for a meter reader at the utility became available, I took it. After another year and a half of working with electricity and watching how linemen work, I moved to the line crew and haven't looked back since.
One recent project that tapped into all my experience was when we did a complete changeout of a distribution system to power Spearfish, South Dakota, a town in the Black Hills with a population of 12,000. The old 2400-volt system could no longer meet community power demand, so we set out to replace the whole thing with a 12,470-volt system.
We first brought a bigger transmission line into town and then built a new substation, feeder lines, powerlines and transformers from scratch. Much of the work got done overnight to minimize disruptions to area homes and businesses. There were times when we had two different voltages on the same pole as we converted each pole, one by one.
The project involved a lot of thinking, mapping and big meetings with the whole team to figure out the best way forward. It took almost two years, start to finish. I've done other swap-outs like this, but none were even close to as big.
It also still fills me with pride whenever we get the power going again after a bad storm. With so much debris, structural damage and potentially hot lines everywhere, the hazards are extreme. Add in the very long workdays on top of that, and you really must rely on your smarts and other crewmates to make sure everyone goes home in the same condition as when they showed up. Look twice before moving once, I constantly remind my team.
I remember one particularly violent storm that took us three weeks and a string of 18-hour days to finally restore power. I got home late every night, long after my wife and two young kids at the time were already sleeping, and I would be gone in the morning before they woke up. A local TV news station interviewed me in the middle of that job. I called my wife and told her to have everyone tune in so they could remember what Dad looks like!
That brings up an important point. This job is fun. I work with incredible people. But the real motivation for doing all of this is my family. My wife has been with me at every step, and she's put as much into this career as I have. Without her support and sacrifices, I would have never made it this long. As far as I'm concerned, she has always been one of the crew.
THERE'S A STORY WORN INTO EVERY PAIR OF RED WINGS.
WE WANT TO HEAR YOURS.
Each year, Red Wing is proud to induct new honorees to the Wall of Honor in order to permanently preserve, share and respect their lifetime of work. Nominate a co-worker, family member or yourself for the Red Wing Shoes Wall of Honor.