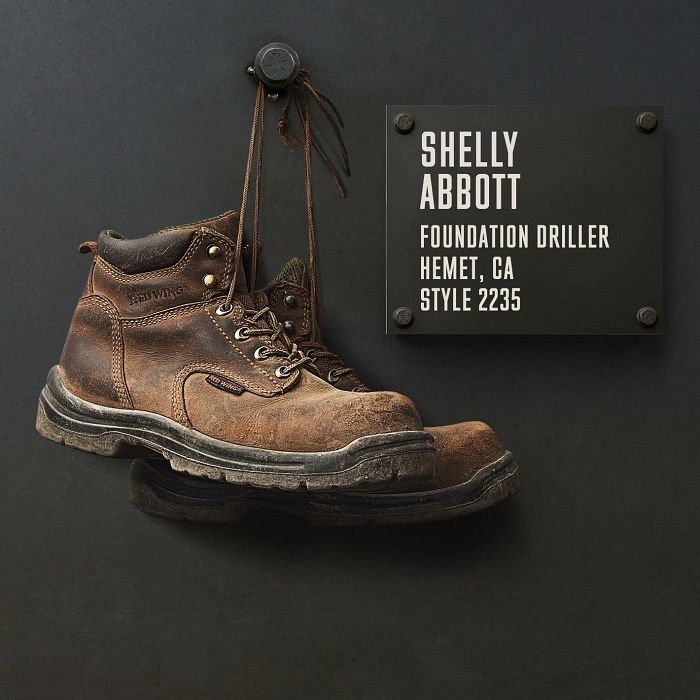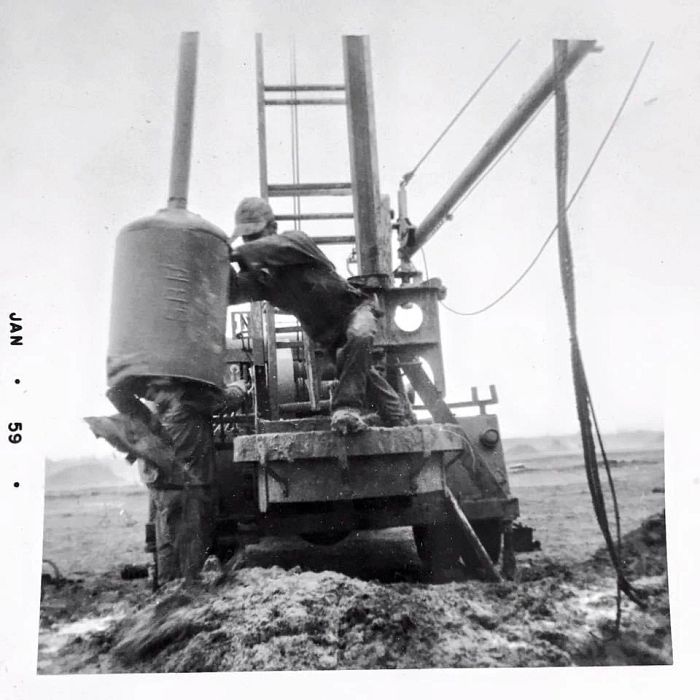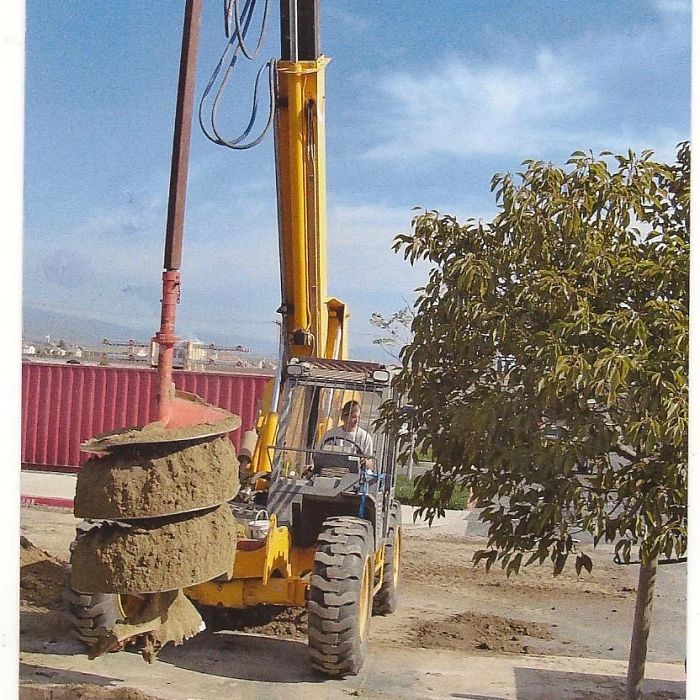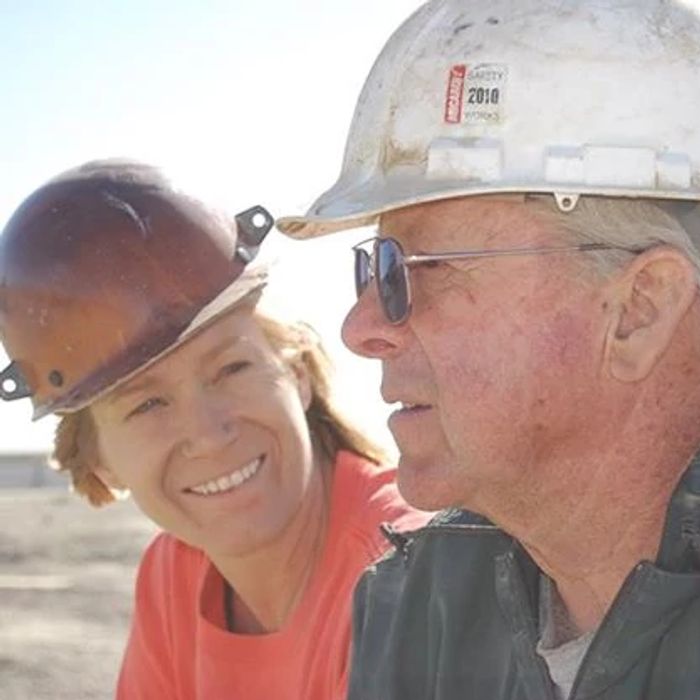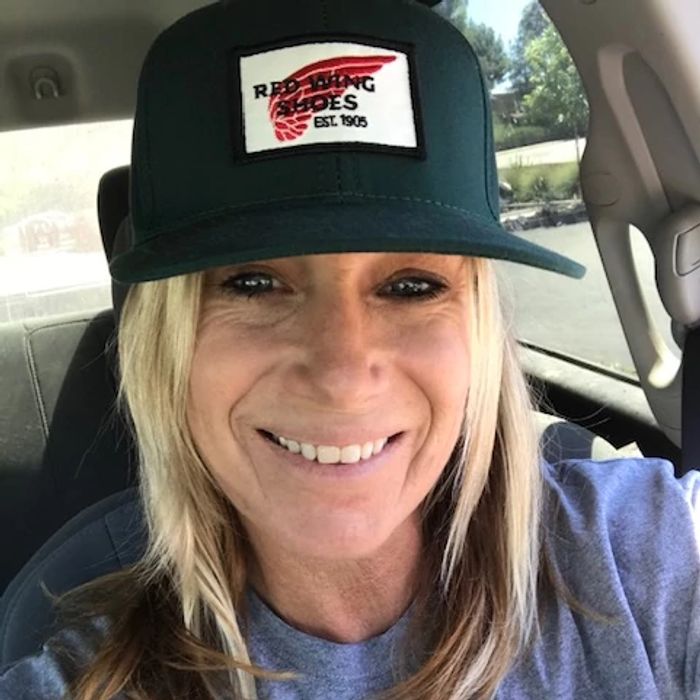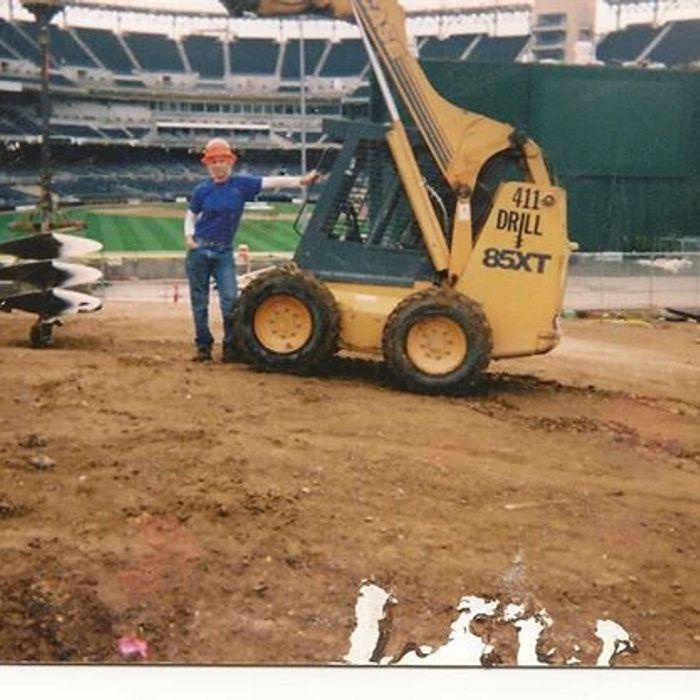 Shelly Abbott
Foundation Driller
LOCATION: Hemet, CA
My family's long history in the trades goes back six generations, and I'm incredibly proud of it. I am the direct descendant of a blacksmith, a railroad worker and a dam builder. Both my grandfather and my father were foundation drillers.
And then there's me — the third foundation driller and first tradeswoman in our family. I've been at it for 22 years now. Between the three of us, this family has been drilling throughout southern California since 1921. That's why I renamed the family business 'Generation Drilling' when I became the owner-operator in 2007.
I now run the company and operate the heavy machinery myself. Over the years, I've developed a specialty for drilling jobs in hard-to-access locations with large diameter and depth requirements. I've done a lot of monument and pylon footing work for everything from scoreboards and gas station canopies to golf course netting poles. Tomorrow I'll be drilling holes for an observation deck at a bird sanctuary.
Each job has its own set of challenges, and I never see the same thing twice.
I started working with my father at an early age. He taught me everything I know about drilling and made me into the person I am today. Dad is a tough, old-school guy and Vietnam vet who believes the only way to learn something is by doing it. I remember how uncomfortable I felt that first time he had me climb into a backhoe. He told me if he didn't think I could do it, he wouldn't put me in the machine. And I did it.
Dad even designed an attachment to my rig that took my business to a whole new level, because it allowed me to do drilling jobs without needing another person to help.
That might have been his one lesson above all: you need to learn to do things on your own, because that's the only way they'll get done right. Plus, money can be a roller-coaster ride in construction. Which is why I repair and maintain all of my equipment, including doing the welds when something snaps.
This was good advice, because the work was a bit slow when I first started out on my own. But I was able to get through a recession and afford my first house. And over time, I built up a steady clientele among contractors who need this kind of concrete work. Now I'm busy all the time.
Drilling is the basis of my independence. It provides for my family. It has given my son J.D and I a great home.
J.D. was born with multiple physical disabilities, and the doctors said he would never be able to participate in sports. It was important for me to encourage him to be limitless, not limited. I was an avid skateboarder in my youth, and I knew that although J.D. may not be able to run, he definitely could roll on a skateboard. So I built a skate park in my back yard and he really took to it. It helped to give J.D. the confidence he needed to challenge himself and find success in many ways. He not only became an active participant in sports, he qualified for the Junior Olympics in fencing - twice! J.D. continues to be a major driver behind my success.
The moment I tried on Red Wings, the quality was obvious. I just feel safer working in these boots, because accidents often happen. When a heavy steel cage recently rolled over my foot, the safety toe took all the force and I felt nothing. Operating heavy machinery is also notoriously hard on your back, and I've noticed I can wear my Red Wing for long hours without pain.
I often get asked about how to get into the trades, especially when I visit schools and talk to young women. I tell them to get the proper training and then just go out there and do it. Go full bore, do a great job, and your work will speak for itself. That's all that really matters.
THERE'S A STORY WORN INTO EVERY PAIR OF RED WINGS.
WE WANT TO HEAR YOURS.
Each year, Red Wing is proud to induct new honorees to the Wall of Honor in order to permanently preserve, share and respect their lifetime of work. Nominate a co-worker, family member or yourself for the Red Wing Shoes Wall of Honor.