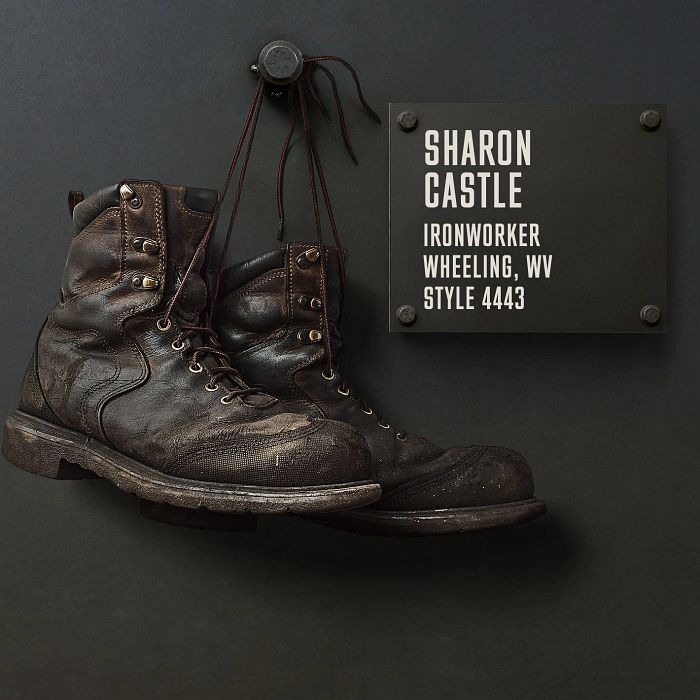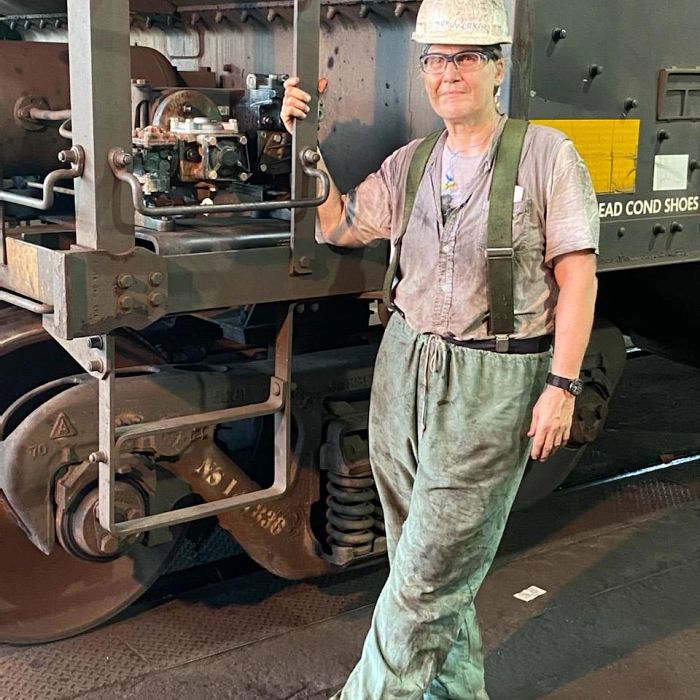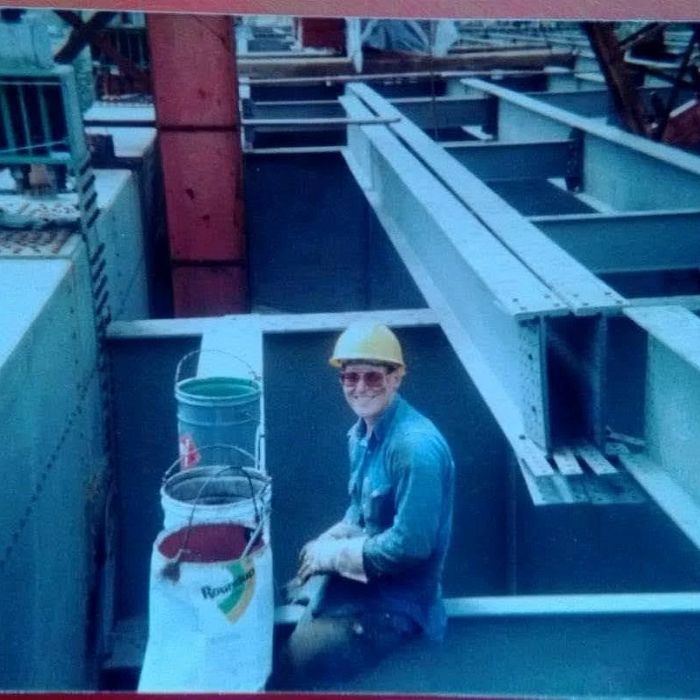 SHARON CASTLE
IRONWORKER
LOCATION: Wheeling, WV
First and foremost, I am an ironworker. In fact, it says so in big, bold letters on the front of my hardhat. But I've worked the trades in many ways over the years. Every job taught me something different and prepared me for what I do now.
My job for the last 18 years is what they call a carman. I'm someone who inspects and makes repairs to rail freight cars. I work in all weather conditions.
This is my 42nd year working the trades. I've had to prove myself on every job, every time, even with my current employer, but in a unique way. This has motivated me to become the best I can be in whatever craft I'm working. My experience started right out of high school; I worked as a grease monkey/pump jockey at the local Sunoco service station in my hometown of Wheeling, West Virginia. It was the 70s and not many women worked at gas stations. None did mechanic work.
Working at a gas station was the perfect fit for me because of the opportunity to be around cars and because it was FUN! The owner recognized my last name upon application, and it turned out my dad used to help him out on weekends before I was born. I learned quickly and the work came naturally, doing everything from oil changes and grease jobs, to tire work and tune-ups.
A regular customer drove in one day and parked on the side of the building. He asked me if I wanted to be an ironworker. An ironworker! He came in every day for a week. I succumbed to his persistence and met him at the jobsite the following morning.
It was a road job: footers, columns, pier caps. I was in love. I started work the next day, working a half day of ironwork and then my shift at the gas station. Longest two weeks of my life. I'm the first female journeyman ironworker in the state of West Virginia — a proud member of Ironworkers Local Union #549.
For the next nine years, I did just about everything an ironworker can do. The more I learned and made a name for myself, the more work I got. This was my first introduction to Red Wings with the wedge sole. Almost all the ironworkers wore them, and if I was going to be an ironworker, well, I had to wear them too. They were right. Best boot on the planet.
Some of my favorite jobs were, the first renovation of Wheeling Suspension Bridge built in 1847. It was the first major river crossing west of the Appalachian Mountains and Moundsville (WV) Bridge, built at the sharpest bend of the Ohio River at 90 degrees. When constructed, Moundsville Bridge was the longest arch span bridge in the United States. Both jobs graced the covers of industry magazines. Two others stand out: Stratton Power Plant and the rebuilding of a blast furnace for Wheeling Pittsburg Steel in Mingo Junction, Ohio. Whenever I'm in Wheeling, I like to sit in the porch swings on the river and look up at the bridge thinking about every piece of steel. It's such a source of pride for me.
As the steel industry slowed, I moved 90 miles south on the Ohio River to Marietta, Ohio to work in a ferroalloy plant formally owned by Union Carbide. I worked in several departments, then as a millwright helper before securing an apprenticeship in the locomotive shop, which is the diesel garage. We worked on every piece of moving equipment in the plant.
On completion, I was the first woman to be promoted to "A Craftsman" in Union Carbide/Elkem Metals history. I worked there 11 and a half years before moving to Norfolk, Virginia.
Once again, the steel industry was changing. I worked as a shop ironworker for five years at Globe Iron, eventually being promoted to Structural Mechanic. I loved my job, but the pay wasn't quite there. Virginia is a right-to-work state. I was packed and ready to move to Charlotte to continue working as a shop ironworker when I saw an ad in the newspaper that said the railroad was hiring carmen. I exceeded the qualifications, so I applied and was hired.
I was 47 and all those skills profited me once again. I fell right in with those cranky old railroaders, who reminded me of the cranky old ironworkers. We both know how to work hard.
Railroading is a life, I tell you. I'm 64 and getting ready to retire in a couple of years. There is no way I would be fit as I am without Red Wing boots. My feet, knees and back have held up with their great support. After all these years, it still feels good at the end of the day, when you've given your best and you have that good kind of tired. Sometimes I want to go back to Sunoco and start all over. But not without my Red Wings!
THERE'S A STORY WORN INTO EVERY PAIR OF RED WINGS.
WE WANT TO HEAR YOURS.
Each year, Red Wing is proud to induct new honorees to the Wall of Honor in order to permanently preserve, share and respect their lifetime of work. Nominate a co-worker, family member or yourself for the Red Wing Shoes Wall of Honor.