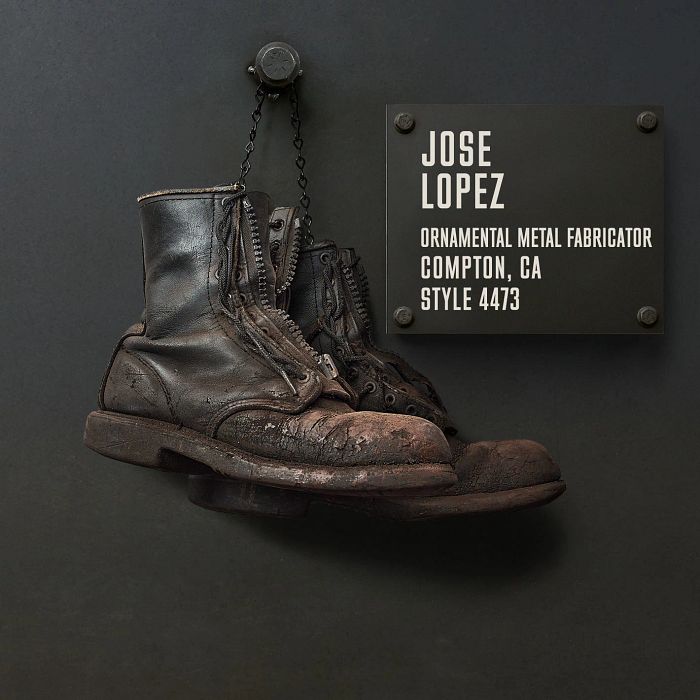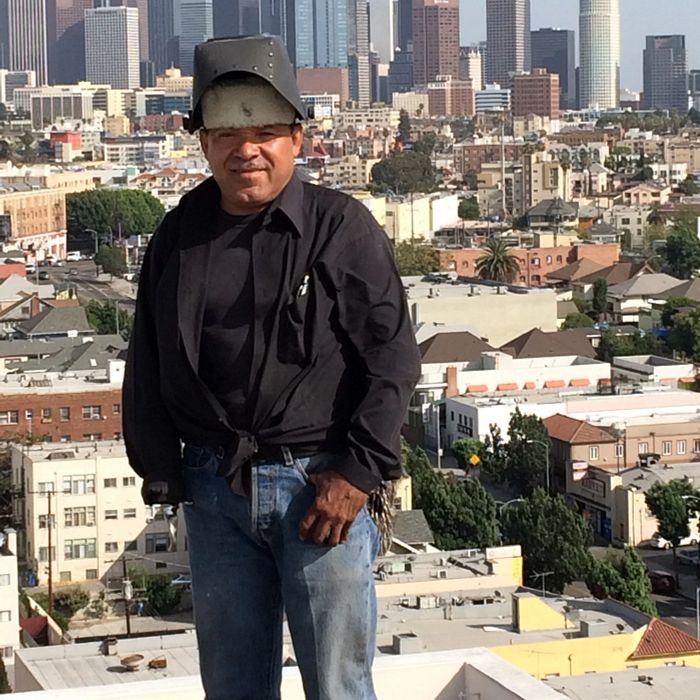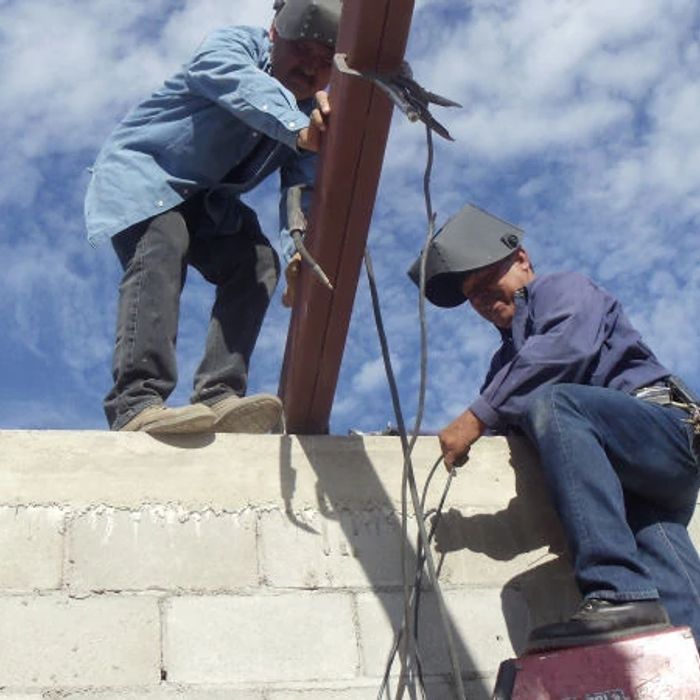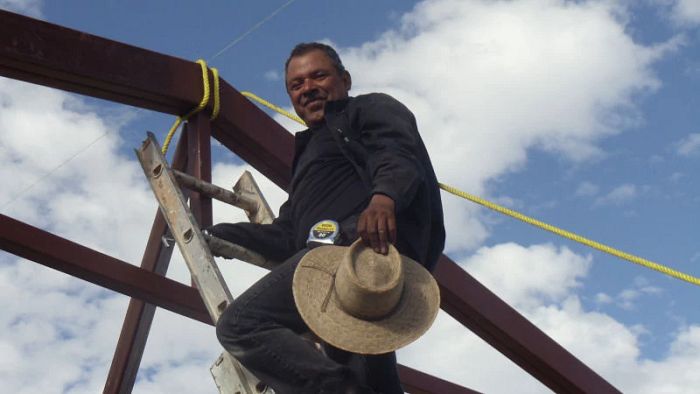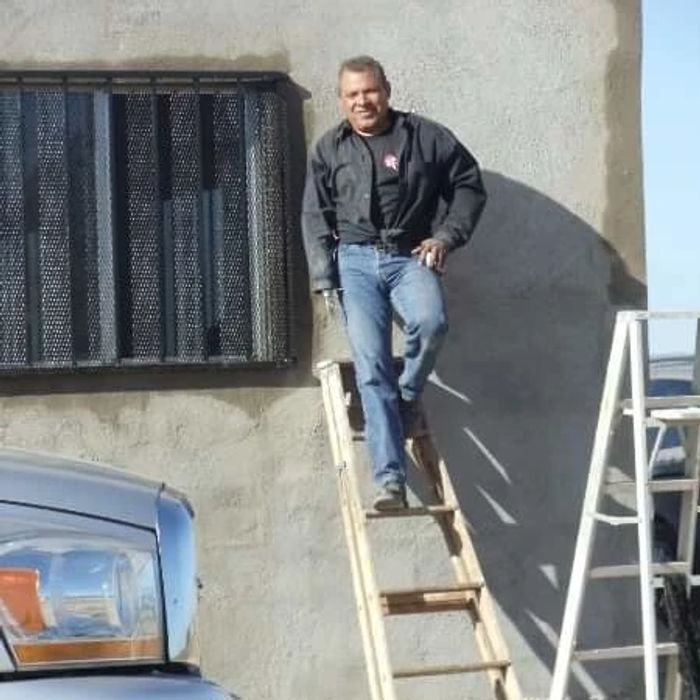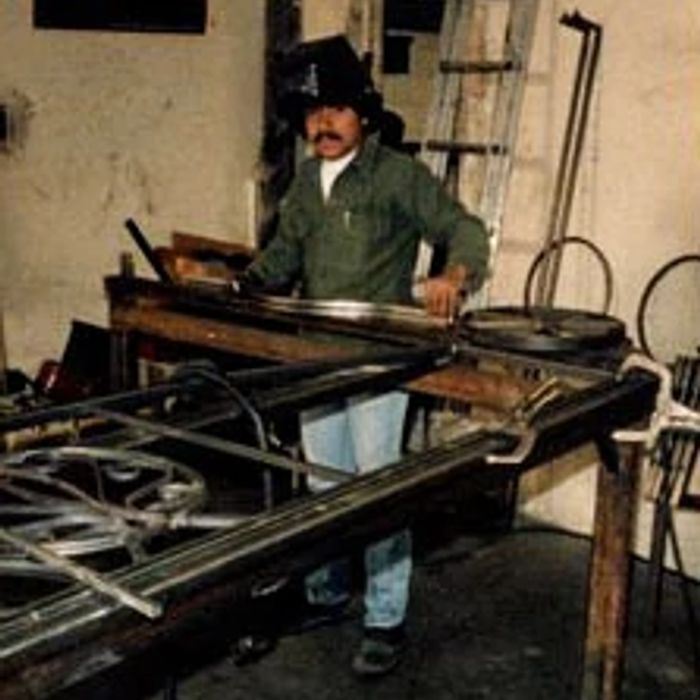 JOSE LOPEZ
Ornamental Metal Fabricator
LOCATION: Compton, CA
Story told by Gyorgy "George" Korosladanyi, Jose's friend.
"Jose Lopez has been in the metal fabrication business for more than 35 years. But he is so much more than just another fabricator. It's not only what he does, but more importantly, how he does it that makes him very unique in this industry.
Jose is an artist. He approaches every job as a designer, an engineer, and a craftsman all at once. There is so much skill and creativity that goes into every staircase, fence, gate, railing, and odd custom requests he makes. Unlike wood, metal is very flexible, offering plenty of room for his artistic expression, and I never heard him say no to a challenge.
He is also very modest in taking credit for what he does and how he does it. If you are lucky enough to watch him work as the projects take shape from a sketch in his notebook to being brought to life, he makes it look easy. A skill of a true professional.
One example is a staircase Jose made that is completely self-supporting. The design doesn't include any posts to reinforce the steps or landing, which gives it a clean and elegant appearance. A quick glance by a casual observer might miss subtle details like this, but I catch them every time — and so do many others like me, who keep coming back to Jose to do the wrought iron portion of their projects.
Jose overcame many obstacles to get to where he is today. He arrived in L.A. from Guatemala to find work in 1979, three years after losing his right hand in an accident back home. He was young and inexperienced — and the hook replacing his hand made finding work a challenge. But he kept on looking, and his determination ultimately paid off.
A wrought iron shop owner named Efren said he'd be willing to let Jose weld for him, but that he didn't have time to teach him the trade. Jose offered to do anything in his shop for starters, even without pay. Efren asked if that included general cleanup work, and Jose instantly said yes. Efren appreciated how clean Jose kept the place and how much pride he took in doing a good job.
By the second week, Jose was doing some basic welds for pay. It turned out his hook actually helped with the work. Because it is not sensitive to the heat, he could grab some of the materials with the hook and weld around it, making him more efficient. Beyond this practical benefit, he also has to find ways to do things differently with his hook, and he has used this unique point of view to his advantage. It challenges him to see beyond how things are customarily done.
Jose would spend the next three years working and learning as much as he could from Efren. He became a highly skilled iron fabricator, taking great satisfaction in every happy customer.
He went off on his own in 1982. I met Jose by chance in 2004 when I visited his shop to price out a large staircase railing job. While I waited, I noticed the well-worn jigs and tools and saw that everything was organized for a specific purpose, especially for custom jobs. I liked that about Jose even before I met him for the first time. Then he walked in and greeted me with the smile of an old friend.
My lock and security contracting business involved lots of iron work, and the two of us have partnered together for years on projects that involved and required our own unique set of skills and knowledge. Jose always had a good suggestion when I was out of ideas — and you could not ask for a better person to work with. Our businesses and lives have evolved over the years, and we have become friends as we grew.
Jose has worn Red Wings the whole time I've known him. He even convinced me to think differently about them and start working in them. He told me that I need to see these boots as another investment in a quality tool that lets me work better. Of all the tools you use, you will use the boots the most, more than any other tool. He said his feet don't get tired in his Red Wings, even at the end of the day. What he said just made sense to me and I took his advice on this, too.
Jose Lopez is one of those lucky people who loves what he does. He has said many times that he feels very blessed for how his life turned out. At 66 years of age, Jose still starts early and works six or seven days a week. He says each day ends when he gets too tired or daylight runs out, whichever comes first.
It is an honor that Mr. Lopez calls me his friend."
THERE'S A STORY WORN INTO EVERY PAIR OF RED WINGS.
WE WANT TO HEAR YOURS.
Each year, Red Wing is proud to induct new honorees to the Wall of Honor in order to permanently preserve, share and respect their lifetime of work. Nominate a co-worker, family member or yourself for the Red Wing Shoes Wall of Honor.