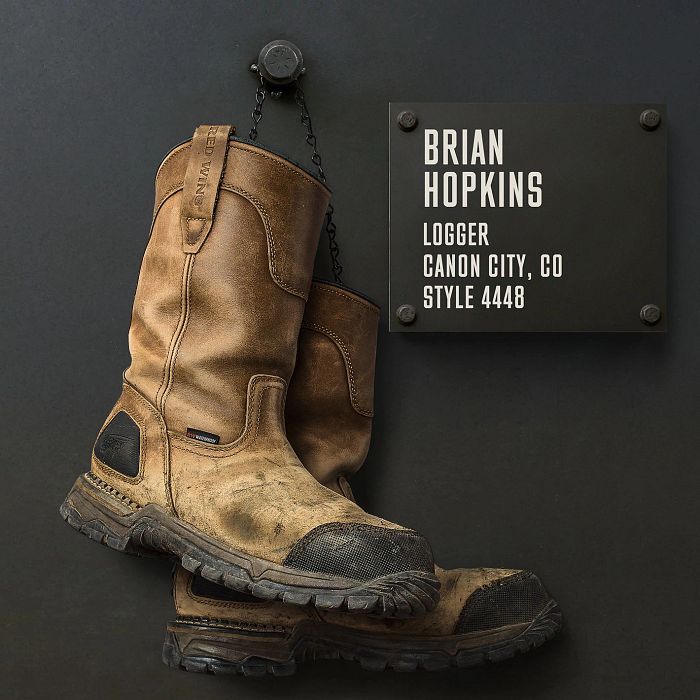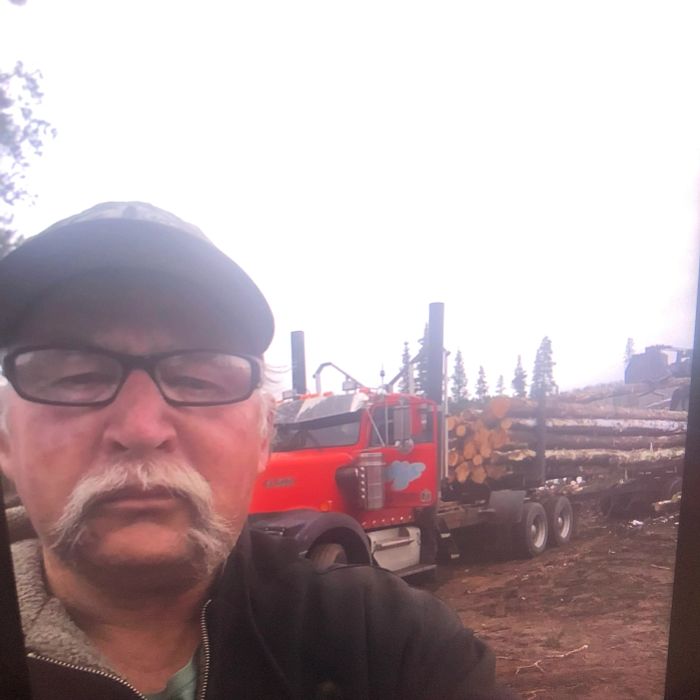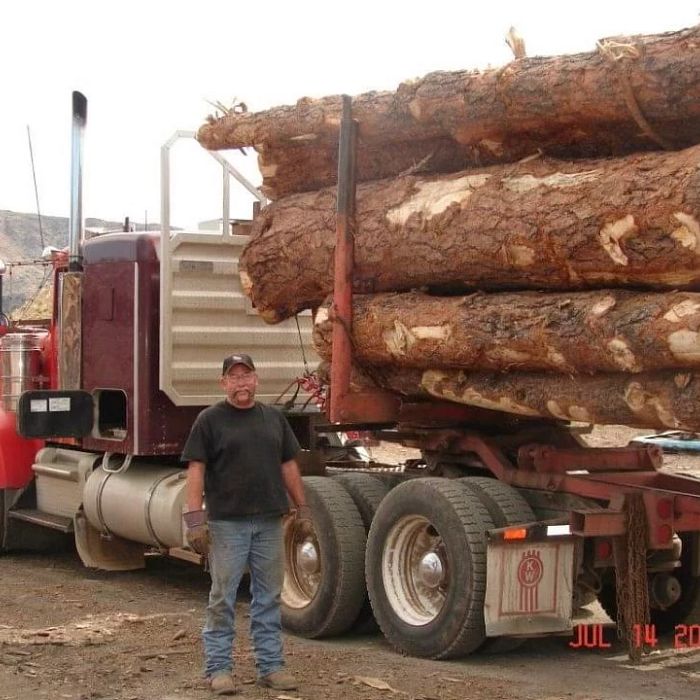 BRIAN HOPKINS
LOGGER
LOCATION: Canon City, CO
I'm a third-generation logger. I've been going in the woods with my dad and granddad since I was five years old. That's when I started my first logging job picking sharp rocks off the roads so the trucks wouldn't get flat tires. I made $1 a day.
When I was old enough to work for real, I moved on to hand falling, then skidding, then trucking. I've worked in extreme heat and cold in the forests along the Continental Divide, Twin Peaks and Monarch Pass in Colorado. I helped thin forests with beetle infestations, and I hauled logs when the Breckenridge and Crested Butte ski resorts were being built.
The logging life runs in my family. My granddad was from Missouri and used mule teams to pull timber out of the woods. Then he moved up to Colorado and used a combination of mules and old military trucks. He and my dad skidded the logs and had a little sawmill set up in the woods to mill the timber. Then they loaded everything and sold to the lumberyards in town.
When my granddad passed away, my dad got rid of the mill and just did the trucking side of things. And then when my dad passed away, I took over and only kept a couple trucks. Now that I'm pushing 60, my focus is driving. My oldest son also bought his own logging truck and is contracting out like me.
On a typical workday, my alarm goes off at 4 a.m. Once I get out to the jobsite, I load up my truck, head for the mill, unload at the mill, head back to the mountains and repeat the process all day long. I usually get home at dinnertime and it's to bed by 9 p.m. I do the same thing every day until the job is done.
But being a driver involves more than driving. Every logger is a mechanic because the work is very hard on your vehicle. It seems like I'm always under the hood or underneath the truck. There's also lots of climbing hills, climbing on top of loads to tie them down and climbing back on them to unload.
Trucks get stuck, too. I'll never forget one time when I finished helping a guy load his truck and the hill was too steep for the truck to go forward. We wedged wood blocks behind the back tires, but the blocks kept moving when the driver gunned it. After multiple attempts, I used my foot to try to push the block in place, but I missed the wood block and the truck rolled backward, right on top of my foot. That full trailer probably weighed 36,000 pounds!
The only option was for the driver to go in reverse and finish running over my foot — and, thankfully, my foot went numb. We left the boot on my foot to control the swelling.
Back home, I slept that night with my foot elevated and my boot still on, and I kept it on the next day. When the boot came off, nothing was crushed but my foot was plenty black and blue. The safety toe protection up front completely spared my toes. Over time, my foot healed fully. I can't imagine what would've happened if I wasn't wearing those boots.
Logging is hard work. There are easier ways to make a living, and there were times when I thought about trying something different. But once you get sawdust in your veins, it's hard to quit — and I've had some amazing and rewarding experiences along the way. I couldn't be prouder that my son is carrying on the family tradition.
THERE'S A STORY WORN INTO EVERY PAIR OF RED WINGS.
WE WANT TO HEAR YOURS.
Each year, Red Wing is proud to induct new honorees to the Wall of Honor in order to permanently preserve, share and respect their lifetime of work. Nominate a co-worker, family member or yourself for the Red Wing Shoes Wall of Honor.