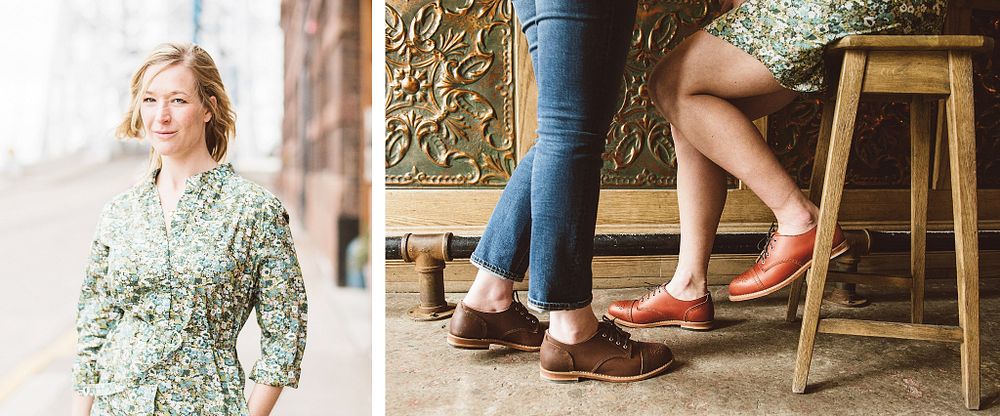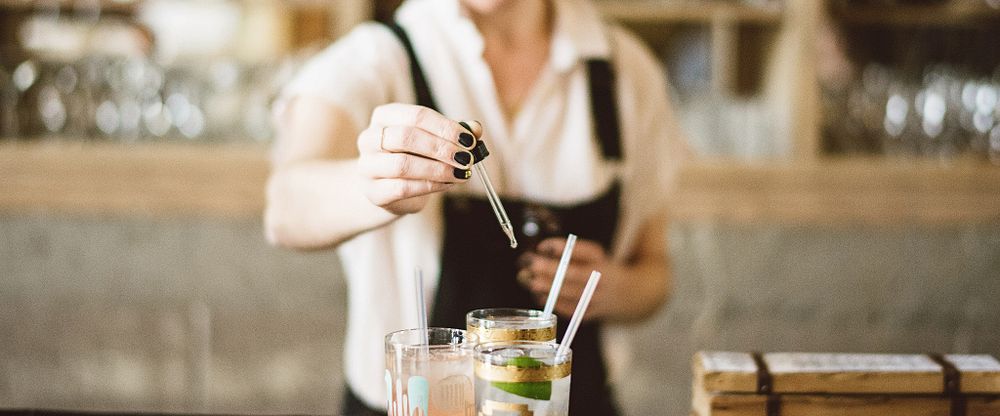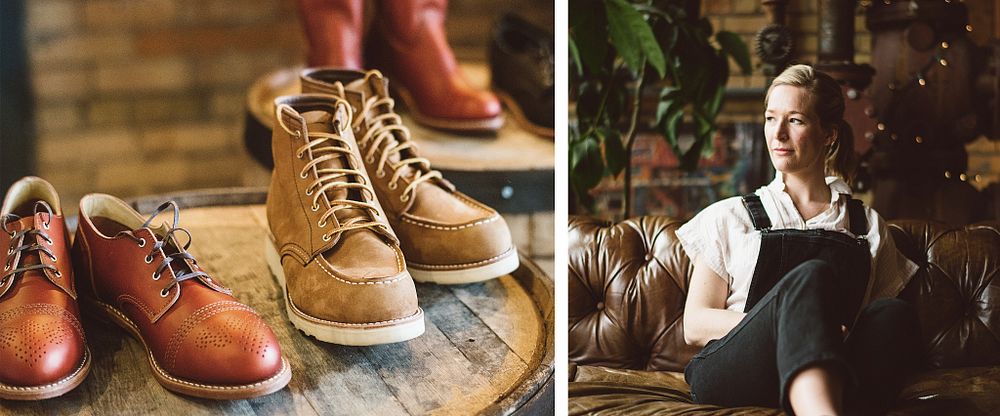 Emily Vikre
Co-Founder of Vikre Distillery | Duluth, MN
How does Vikre blend tradition and innovation to produce compelling products?
Tradition is often as much a mindset as it is an actual set of prescribed practices. So, you can take traditions and apply that mindset of making something carefully by hand, or using the ingredients grown on the land nearby, and you can keep the tradition fresh by adding contemporary things that are meaningful to you. We honor the traditional practices of making whiskey, but I may reach for unusual grains or try combinations of barrels that no one has tried before. Or, all of our gins include the backbone of traditional flavors that you'd expect in a gin, but then I push and pull them in new directions with local botanicals and other unusual flavors. We're inspired by how it's done elsewhere, but because there hasn't been a particular "northern style" of most spirits, like gin or whiskey, we can pave our own way as well.
Emily Vikre is the co-founder and president of Vikre Distillery in Duluth, Minnesota. Blending a love of tradition, penchant for pushing boundaries, and inspiration gathered from Minnesota's North Shore, she and her husband Joel have built Vikre into a nationally acclaimed distillery. Emily's affinity for meticulous process is echoed in the Red Wing Women's Collection, and we're proud to showcase her passion for craft here.
You and your husband quit your office jobs to dive into this work. Could you elaborate on the calling that drove you to be more hands-on for a living?
With a lot of work, the further you advance in your career, oftentimes the further you get from doing hands-on work with real things and real people. And while my husband Joel and I are both idea people—we can't stop ourselves from brainstorming and exploring non-concrete realities—we both become more alive when we ground ourselves in making. While none of us need a lot of things, we do need some things, and the world is such a beautiful, meaningful place, it seems to me that things should be beautiful and have intention and meaning behind them as well, if at all possible.
What sparked your passion for distilling, specifically?
It was one simple, fateful conversation. Joel and I were living in Boston at the time, but we were in Duluth on a frigid January night to visit my parents. That night we learned the story behind a Swedish whiskey: a few guys from Sweden were fishing in Scotland and they got sick of hearing the Scots brag about how they have the best grain and water and peat, and therefore they make the best whiskey in the world. They thought to themselves, "We have all those things in Sweden, let's go make whiskey." So, they did! When we heard that story, we instantly thought, well, we have all those things in Minnesota! At the time, my passion lay much more with wine—and I am still definitely fascinated by wine—but as I started to research spirits, I fell in love with the history and traditions and creativity that good spirits are imbued with.
Vikre is a triple bottom line organization. How does this direct your work?
Joel and I both came from a background of working on social and environmental issues through academia and non-profits, and even though making booze seems like a pivot from that, we've found that a business inspired by Lake Superior can actually be an amazing platform for focusing on the environment and community that we love and rely upon. We are a zero landfill company. We source all of our ingredients organically or locally or both. We developed a closed-loop cooling water system to reduce our water use by over 70%. We pay a living wage for all employees and provide earned sick and safe time for them.
Vikre sources locally and creates tastes that reflect the terroir. Why is this important for you?
Terroir has long been important in the world of wine, and as we have emerged from a weird era of whipped cream and blue raspberry flavored vodka, terroir is starting to become something makers are exploring in spirits as well. This idea that the nature and culture of where a product is made can influence its flavor has always been critical to Scotch and some bourbons. Every place is unique, and terroir honors that. Instead of differentiating your products with flashy branding and micro-targeting a customer's desires, you differentiate yourself in a tangible, place-based way.
Does your affinity for localization and thoughtful process inform your decision making when it comes to products or organizations you choose to support your personal life?
For sure! We try to have fewer things and have them be things made by people and companies we know personally, or at least whose practices we know. Joel builds a lot of our furniture. We focus on buying and cooking local foods, and we recently planted a little apple orchard and berries in our backyard. I'm passionate about art, and love to surround myself with it, so our house is filled with pieces from artists I've met around the state and around our place in Norway. I also work to support our local opera, ballet, and theater because I think the way the arts reflect life and bring people together around our shared humanity is so incredible and important. And, of course, we work to support local environmental organizations and projects.
What lies ahead for Vikre? Where do you hope to take things in the next few years?
Our hope is to continue to expand our distribution footprint, but to do so in a way that is intentional and sustainable. We are planning to add more products, but again with intention. There's sort of this expectation of craft breweries and craft distilleries now that we should constantly be releasing new product. While that is fun and creatively stimulating, it's not so much my style. It usually takes me quite a while before I'm happy enough with something to release it. But, we do have a few products in the works that I'm really excited about. And, we want to keep tackling new environmental goals, greening-up our whole supply chain.
To learn more about Vikre Distillery, you can follow them on Instagram @vikredistillery or visit their website at vikredistillery.com