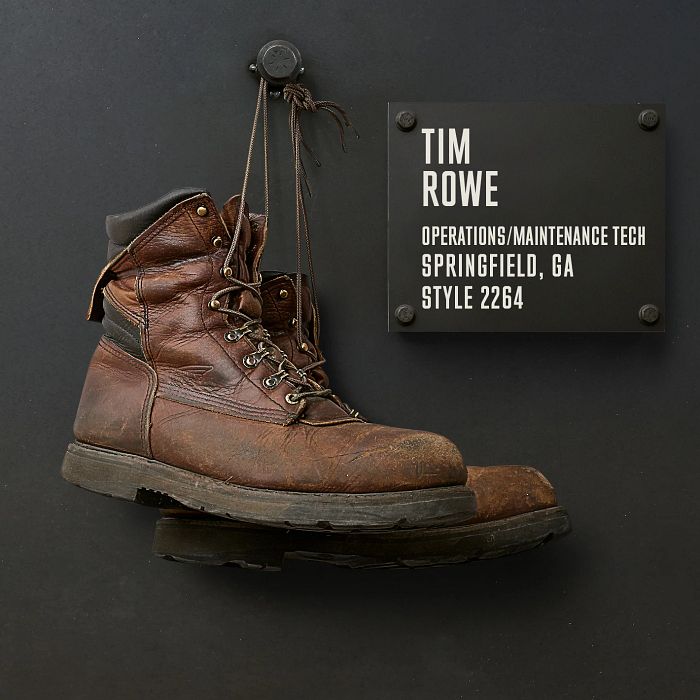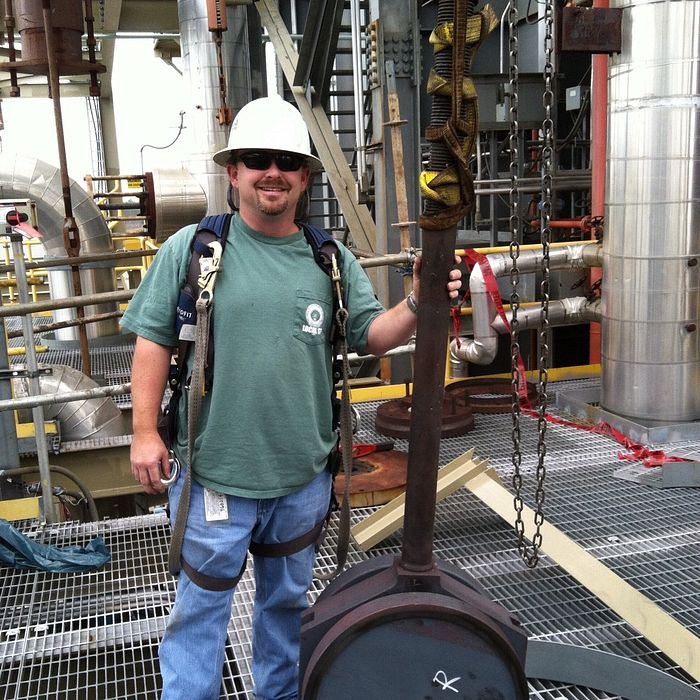 Tim Rowe
Operations/Maintenance Tech
LOCATION: Springfield, GA
Listen to Tim Rowe
Endless energy.
The power plants I now work in produce 1300 megawatts of electricity, enough for about a million homes. Basically, when anyone in the city of Savannah flips on a light, I'm at the other end of it.
I was in the U.S. Navy for 10 years doing power generation work. After that I worked for General Electric, and I've been with Georgia Power since 2004. And my Red Wings have been with me at every step.
When I started working at my first power plant, everyone said Red Wing was the brand to get. I've been buying the same style since 2001, and I bought my current pair 11 years ago. I recently had them resoled and reconditioned. Now they look like they could last another decade.
In my latest job, I do whatever work needs to be done to operate and maintain these plants. I'm climbing stairs and ladders on structures that are up to 150 feet high. It's hot in the summer and there's ice in the winter. It's a heavy industrial environment, so there is also a lot of oil and grease. My boots give me great footing for all of this. And at end of the day, my feet still feel good.
My son will graduate from tech school soon, and he already has a maintenance job lined up with a transformer manufacturing plant. He recently bought his first pair of Red Wings. He let me know they won't be his last pair, either, so the tradition continues.
THERE'S A STORY WORN INTO EVERY PAIR OF RED WINGS.
WE WANT TO HEAR YOURS.
Each year, Red Wing is proud to induct new honorees to the Wall of Honor in order to permanently preserve, share and respect their lifetime of work. Nominate a co-worker, family member or yourself for the Red Wing Shoes Wall of Honor.