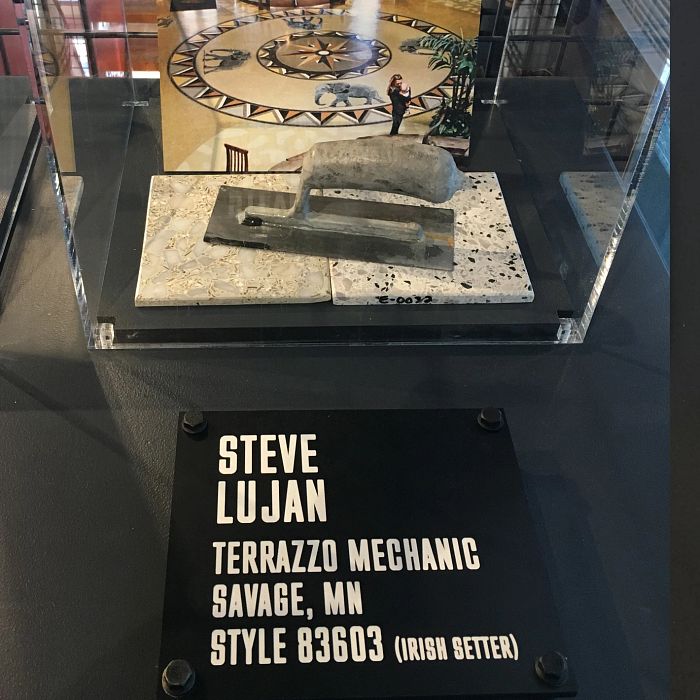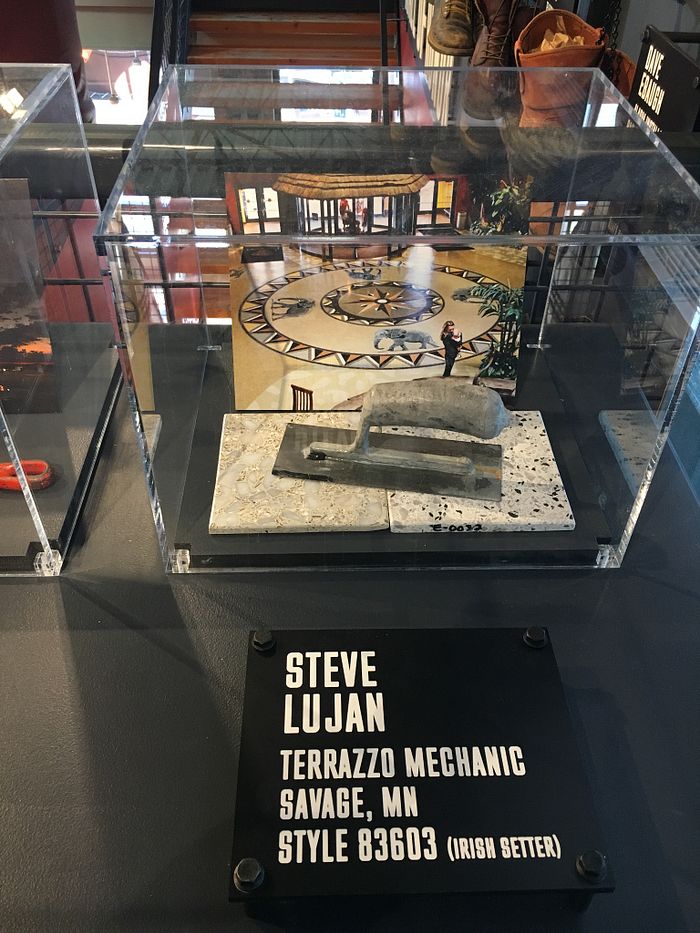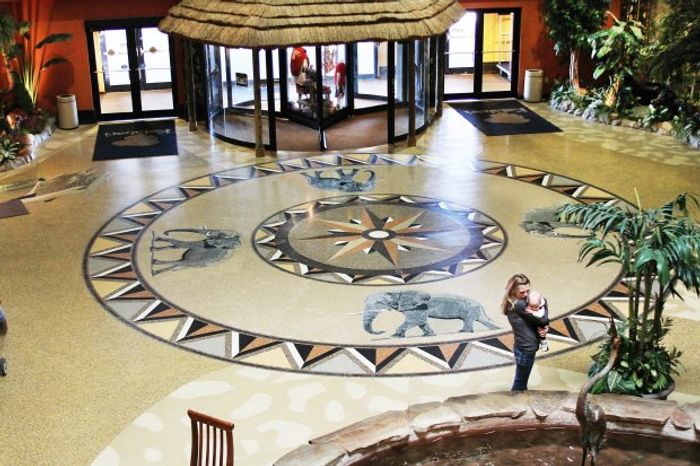 Steve Lujan
Terrazzo Mechanic
LOCATION: Savage, MN
Listen to Steve Lujan
These boots are caked with a hard day's work.
I've had one pair of Red Wings for almost 20 years. They've been with me on cement trucks and when I was a diesel mechanic. Over the last 14 years, I've really put them to the test working with terrazzo.
Terrazzo is flooring made from colored marble, glass or synthetic chips on top of a cement or epoxy base. It is poured, ground, and polished to a shine that basically lasts forever.
I'll be first to admit this is really hard work that not many people like doing. But the work has to get done, and I've gotten good at it. Plus, the finished results look incredible.
To me, this has never been just about getting a paycheck. It has always been about the satisfaction that comes from getting the job done right.
That's why I'm so proud of the awards I've helped my company win from the National Terrazzo and Mosaic Association. I may be proudest of the "Job of the Year" award we took home for a complex project at the Kalahari Resort in the Wisconsin Dells, where we finished a 9,600-square-foot floor on a tight schedule that included 41 different colors of tinted resin.
I've worked with a lot of people who won't spend money on a good pair of boots, but I'm the opposite. Since I'm on my feet for 10 hours or more every day with my boots soaking in epoxy, cement and water, I consider my boots one of the smartest investments I've ever made.
THERE'S A STORY WORN INTO EVERY PAIR OF RED WINGS.
WE WANT TO HEAR YOURS.
Each year, Red Wing is proud to induct new honorees to the Wall of Honor in order to permanently preserve, share and respect their lifetime of work. Nominate a co-worker, family member or yourself for the Red Wing Shoes Wall of Honor.