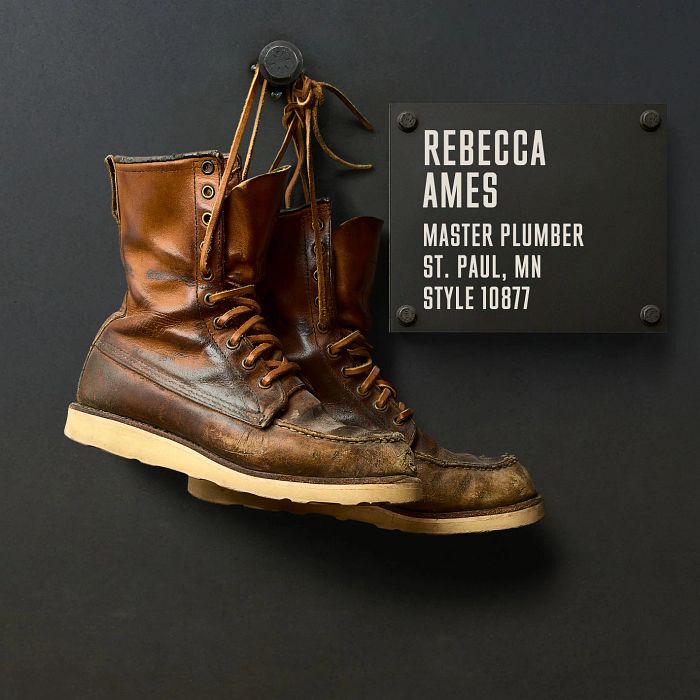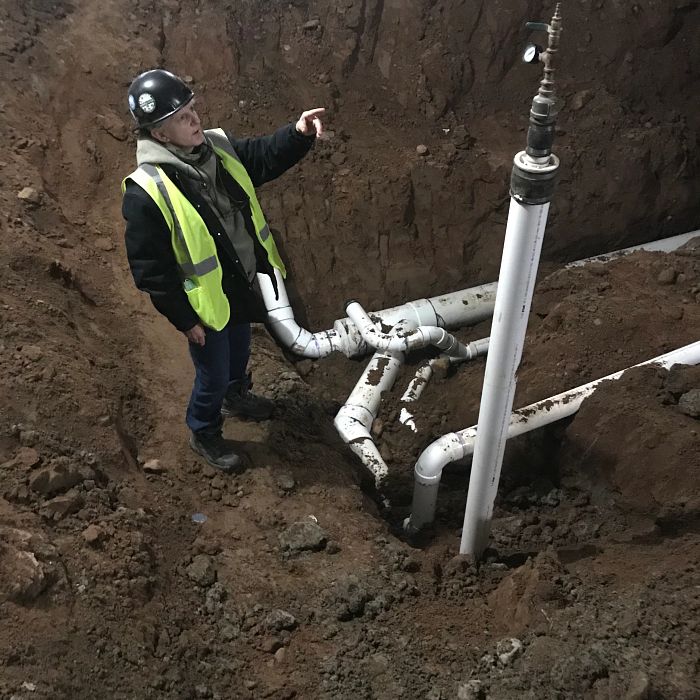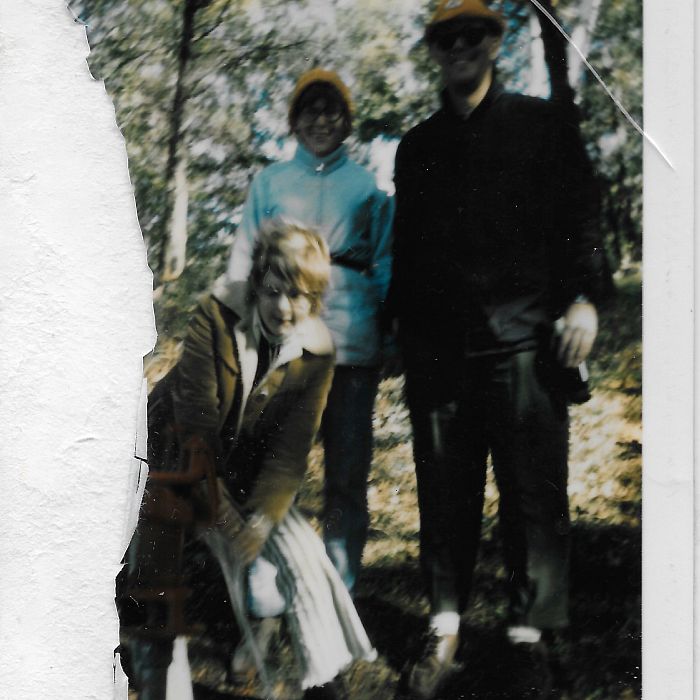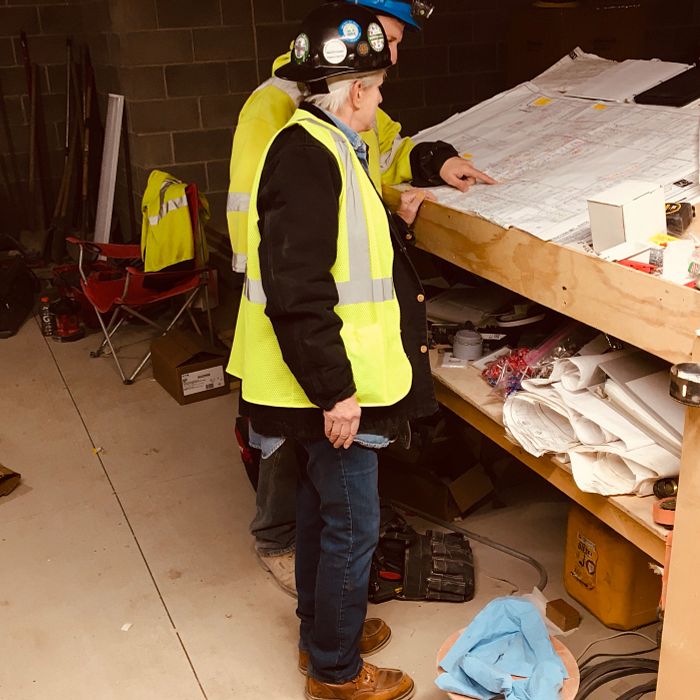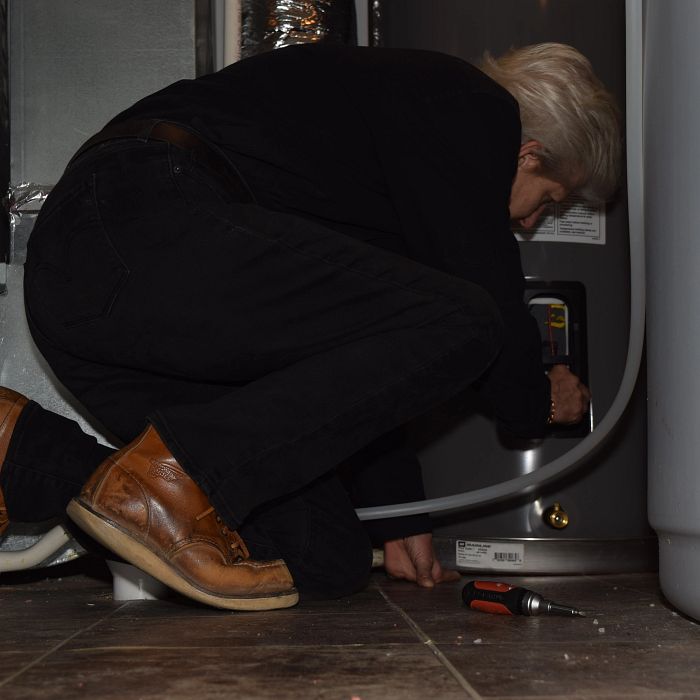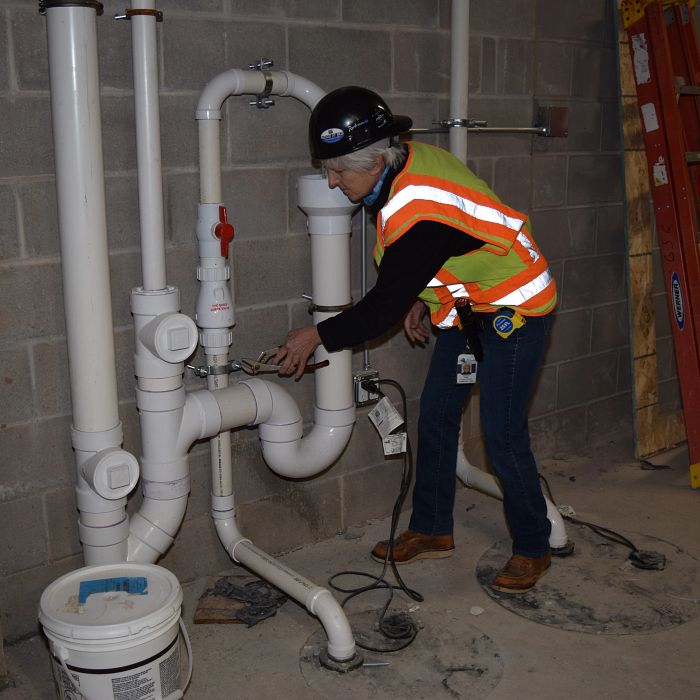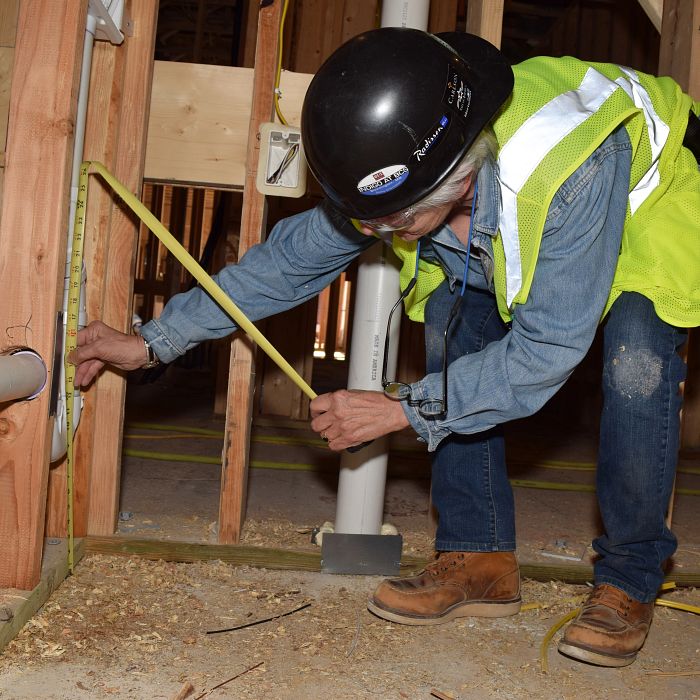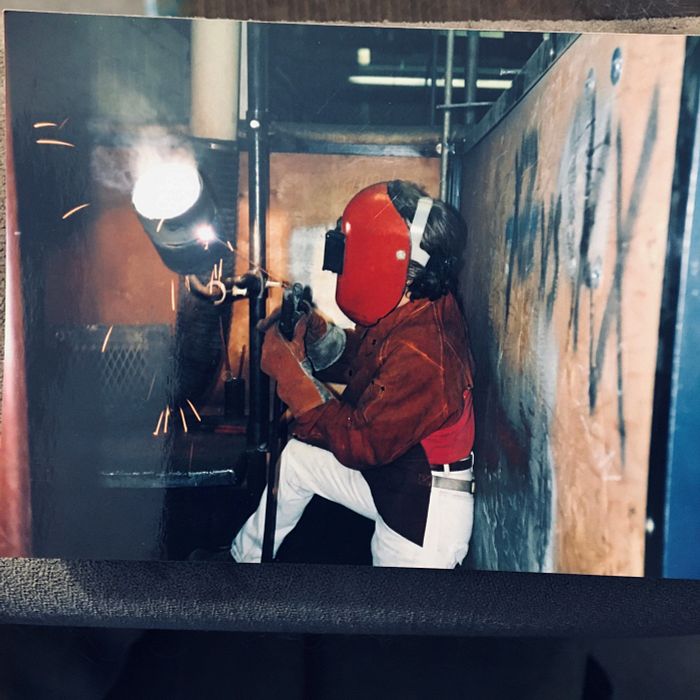 REBECCA AMES
MASTER PLUMBER
LOCATION: St. Paul, MN
I did my first plumbing project at the age of 13, when my father had me drill a well for a cabin he was building. That's the moment I knew I wanted to work with my hands. I also bought my first pair of Red Wings just a couple of years later. I thought they were so cool! Little did I know I'd continue working in them all my life.
After attending culinary school and working at a restaurant in New York City for a time, it became clear that being a chef wasn't for me. So I enrolled in technical college and did my training to become a plumber. I graduated in 1990 and have been in the plumbing trade ever since — 31 years and counting.
I became a journeyman plumber right out of technical college, and it would be 10 years before another woman became a journeyman in my union, the Plumbers Local 34 in St. Paul. In fact, I have been the only woman on the jobsite for most of my career. I set out to change this by getting involved with Women in the Trades, a nonprofit organization focused on showing young women how a career in the trades is possible for them. Whenever I see another woman on the jobsite to this day, I always make time to introduce myself and commend her for the path she has chosen.
I've acquired almost all the licenses a Minnesota plumber could have. I became a Master Plumber, gas fitter, medical gas installer, reduced pressure zone tester and installer, pipe layer, and special engineer with a boiler license.
My work at this time was all in commercial construction. Highlights included working on the world's third-largest toxic waste incinerator for 3M; a major addition to the Minneapolis-St. Paul International Airport; and two buildings at the University of Minnesota: the Biomedical Science Research Facility and Molecular Cellular Biology Building. Both buildings include laboratories that involve specialized materials. It was a fun and unique challenge to do work that was different from customary plumbing.
And I've done it all in Red Wings. My 10877s are with me every day as part of my toolset, right alongside my tape measure and level. They've kept sparks and slag from burning my feet.
They've kept me comfortable, safe and stable on my feet on concrete, in ditches and through miles of underground tunnels. I had the very first pair I owned resoled twice because I couldn't bear to give them up.
All of this experience prepared me perfectly for what I do now. For the last 15 years, I've worked as Plumbing Field Inspector and Plumbing Plans Examiner for the City of Bloomington, Minnesota, which is the third-largest city in the Twin Cities metro area.
In a busy construction year, I perform more than 2,000 commercial, residential and industrial inspections. My job is to interpret the code for plumbers and educate homeowners on their plumbing projects. My greatest responsibility is serving as the plumbing inspector for the Mall of America, a three million square-foot building in Bloomington that is home to 500 retail stores and restaurants.
I like to challenge myself. I like to be active and learn every day. Looking back over the last three decades, it seems I found my ideal career. This has been a great way to make a living.
THERE'S A STORY WORN INTO EVERY PAIR OF RED WINGS.
WE WANT TO HEAR YOURS.
Each year, Red Wing is proud to induct new honorees to the Wall of Honor in order to permanently preserve, share and respect their lifetime of work. Nominate a co-worker, family member or yourself for the Red Wing Shoes Wall of Honor.