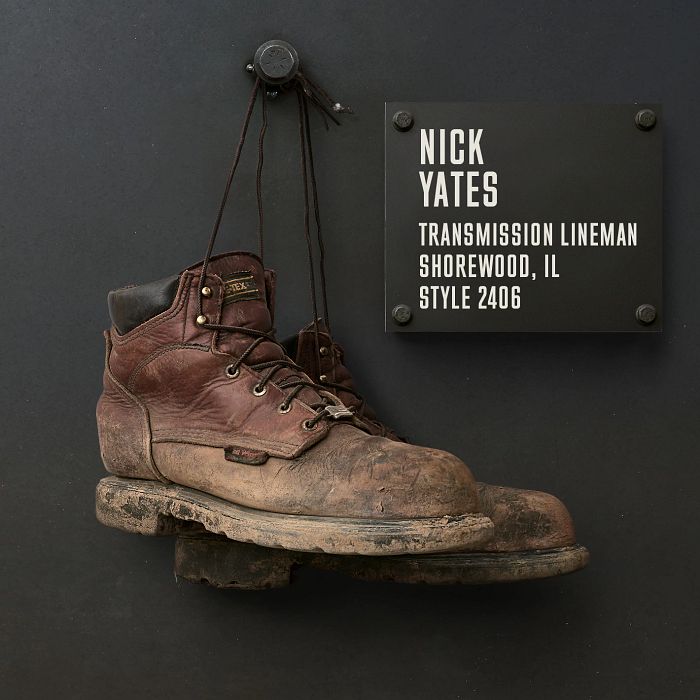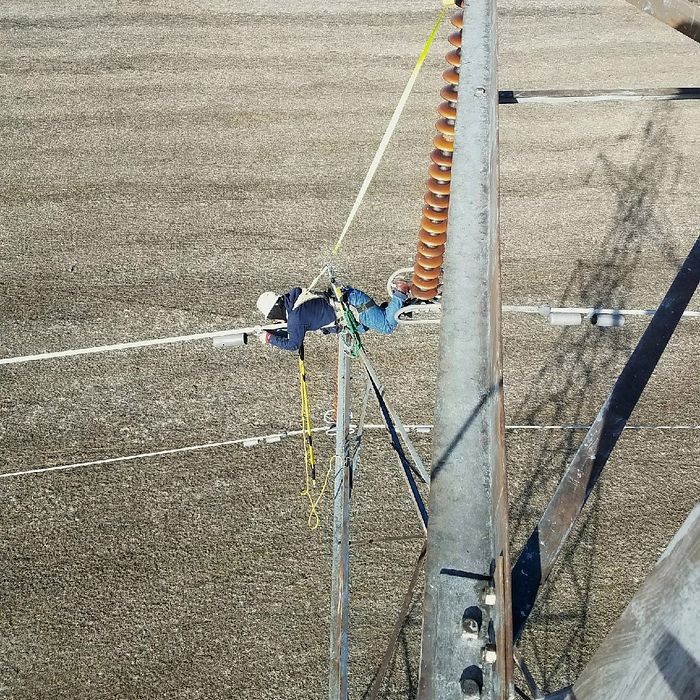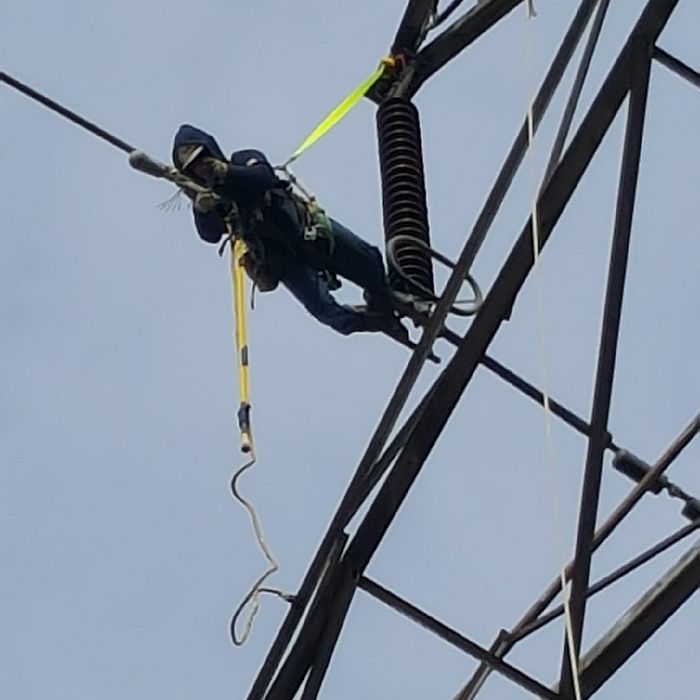 Nick Yates
Transmission Lineman
LOCATION: Shorewood, IL
Listen to Nick Yates
These boots weathered the storm.
Whether I'm up on a powerline or trenching underground cable, I like to make sure every job gets done right. But this is about more just than the work. At the end of the day, it's about helping people when they need it.
When Hurricane Sandy hit the East Coast in 2012, eight million people lost power. More than 57,000 utility workers from 30 states and Canada joined disaster relief efforts to restore the utilities. I was one of 400 volunteers from my company that went to help. There was a major shortage of hotel rooms, which meant living in a tent city for a couple weeks until rooms opened up.
The devastation was unimaginable, from streets littered with parts of houses to turned-over cars and broken electrical poles. You couldn't step anywhere without putting your boot in standing water or muck. On the ground were nails, metal siding and many other hazards that could send you home early. But me and my crew looked out for each other and got through 25 long days. That's when we finally had a chance to step back, take a breath, and take some satisfaction in the difference we made.
I got my first pair of Red Wing SuperSole boots a few months before Hurricane Sandy hit. I think those boots played a big part in getting me through that challenging month. Their soles are incredibly tough and versatile, with great grip. And they're comfortable enough to get me through 16-hour days.
But more than anything, my Red Wings got me home safely. As a father of four girls, I think about my family every day. And investing a little extra in the best equipment to stay safe is a small price to pay.
THERE'S A STORY WORN INTO EVERY PAIR OF RED WINGS.
WE WANT TO HEAR YOURS.
Each year, Red Wing is proud to induct new honorees to the Wall of Honor in order to permanently preserve, share and respect their lifetime of work. Nominate a co-worker, family member or yourself for the Red Wing Shoes Wall of Honor.