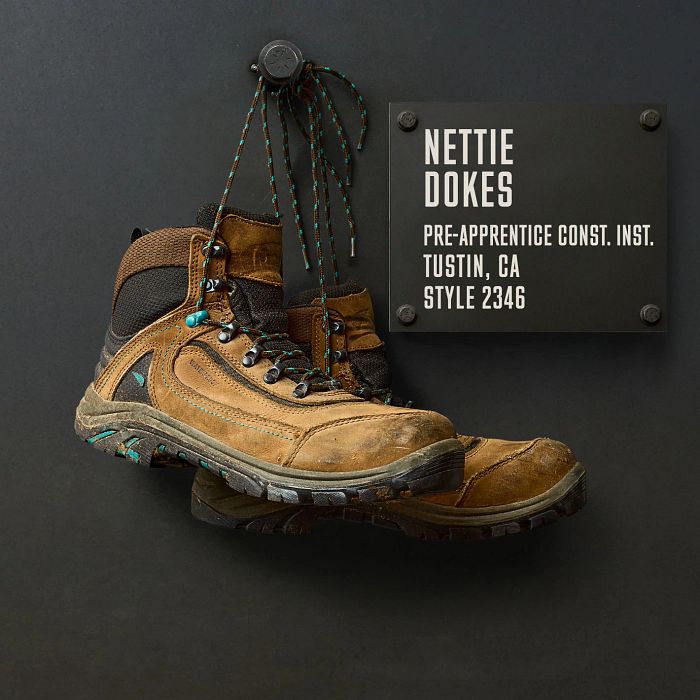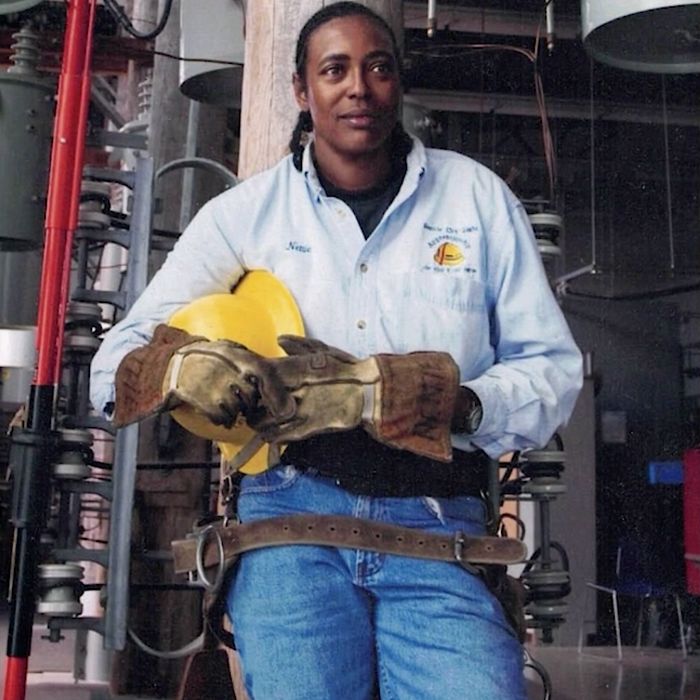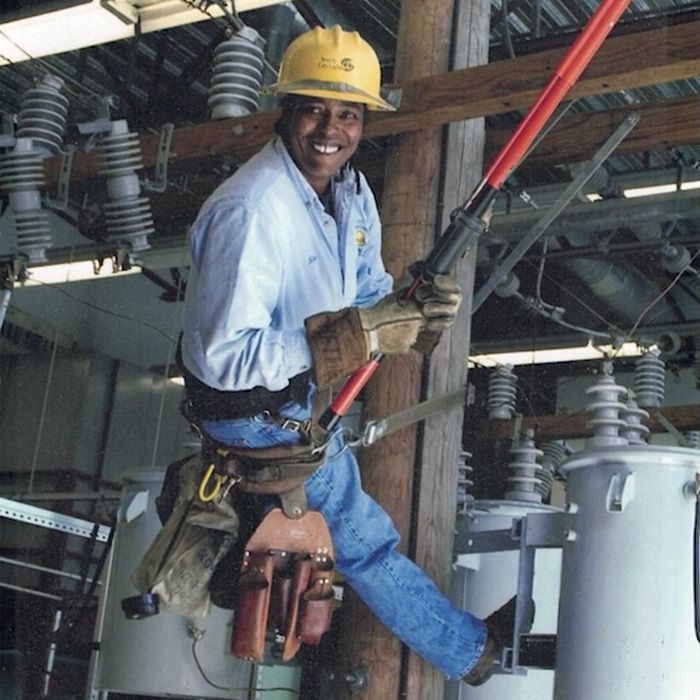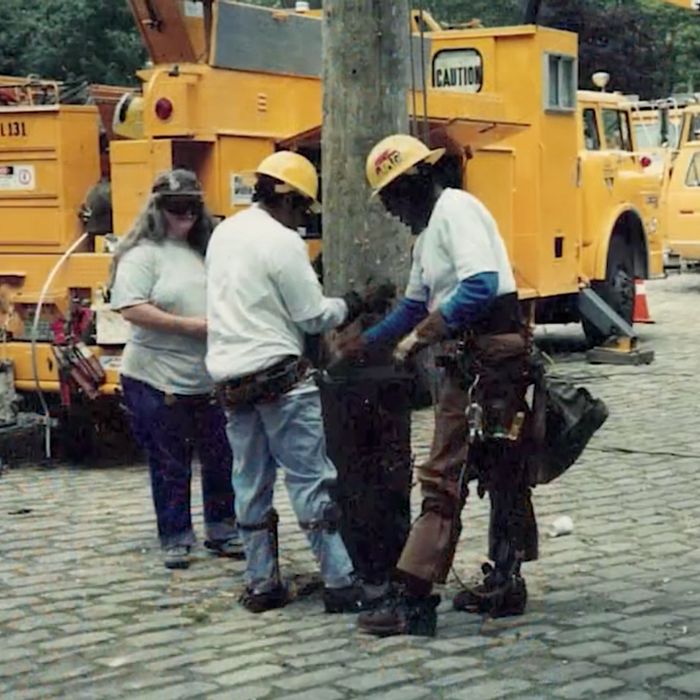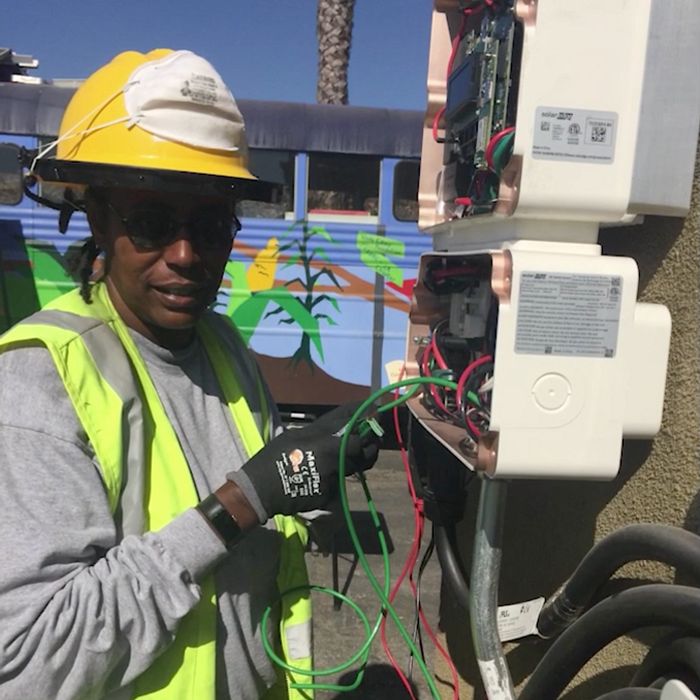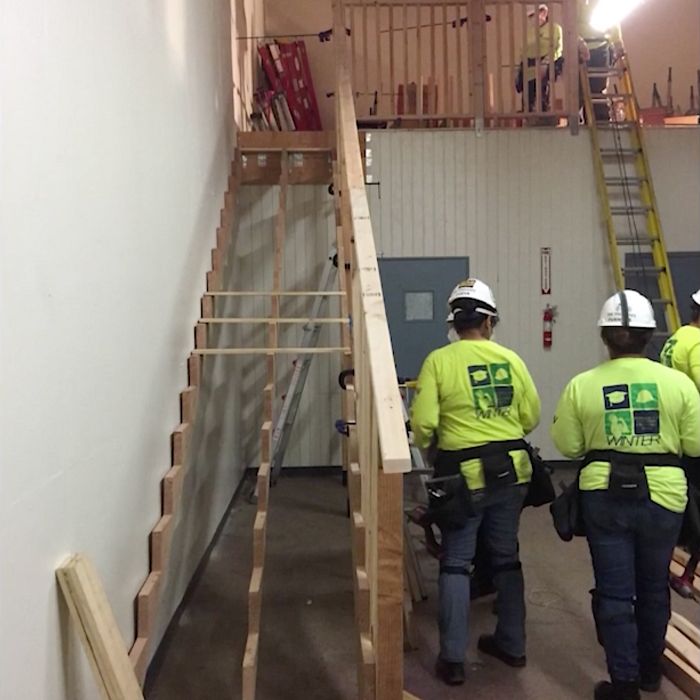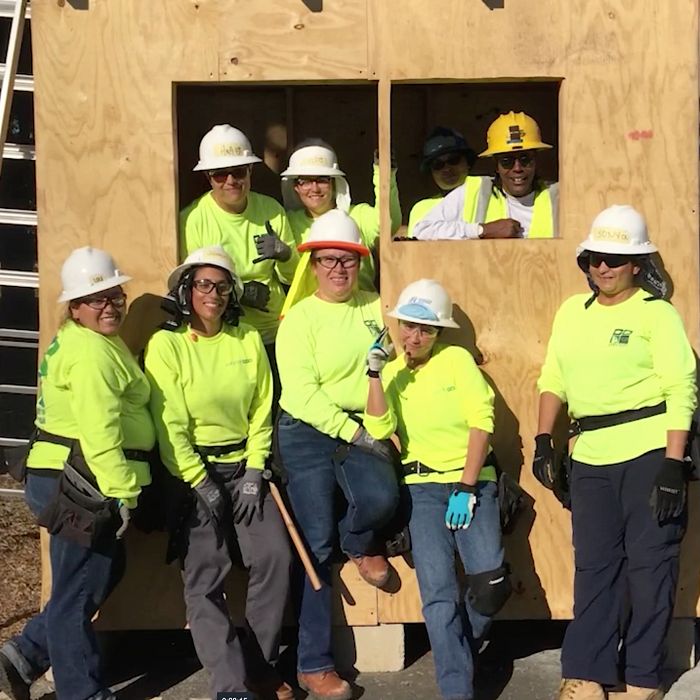 NETTIE DOKES
PRE-APPRENTICE CONSTRUCTION INSTRUCTOR
LOCATION: Tustin, CA
A majority of my 29-year career has been spent promoting the expansion of apprenticeship opportunities for women in the skilled trades. I've been involved on both the employee and employer sides.
I became the country's very first African-American female High Voltage Electrician after receiving my journey-level certification from IBEW in the early 1990s. My seven years in the U.S. military were good training for the discipline and toughness needed for this work.
My job regularly found me coming into communities that were pitch dark, often after a storm, with residents in desperate need to get the electricity restored. I took immense satisfaction in seeing those lights flick back on after we figured things out — block by block, in all directions. There's nothing quite like it.
I wore the same pair of Red Wings my entire time in the field. I didn't have much growing up, so I learned to care for what I did have so it lasted as long as possible. This practice carried forward to all my line working tools. My boots gave me a sense of safety, security and comfort I needed to get through long days and hazardous conditions.
I eventually earned my bachelor's and master's degrees and went on to oversee all apprenticeship activity for a large electric utility. Hundreds of electrical workers, laborers, water pipe workers and auto mechanics were under my supervision at any given time.
After retiring and moving to southern California, I kept myself busy with woodworking, gardening and assisting the elderly with home maintenance. But it still felt like something was missing. I quickly realized that I would need to continue working in some way to ensure other women had opportunities to thrive in the trades like me. So I asked a friend to get involved with pre-apprenticeship training at the Women in Non-Traditional Employment Roles program, or 'WINTER' as it is called for short.
It turned out the program needed trainers at the time — and that my background was well suited for the role. At WINTER, we take a big-picture approach to making sure women develop skills and confidence to get the best start possible in their apprenticeships and ultimately launch successful careers.
Training covers everything from getting familiar with the tools of the trade to building things correctly, using their bodies properly and learning the vocabulary. Since many tradeswomen have children and are the primary caregivers, we also help them deal with the difficulties of being needed on and off the jobsite at the same time, along with all other issues that are unique to women working on jobsites.
It has been such a joy to watch so many women transform from having zero experience to becoming capable and successful workers with their heads held high. And each story like this can have a positive ripple effect across entire communities.
In fact, I found this work so rewarding that I want to do even more of it. That's why I recently started my own business that consults companies on properly recruiting and training both genders of the next generation in the trades.
If you have passion to build, tinker, and work with your hands, the skilled trades are definitely worth looking into. And if you're a young woman considering this path, don't ever let anyone tell you this is men's work. Tradeswomen across the country are proving these people wrong every day.



Click the logo above to learn more about the WINTER program.
THERE'S A STORY WORN INTO EVERY PAIR OF RED WINGS.
WE WANT TO HEAR YOURS.
Each year, Red Wing is proud to induct new honorees to the Wall of Honor in order to permanently preserve, share and respect their lifetime of work. Nominate a co-worker, family member or yourself for the Red Wing Shoes Wall of Honor.