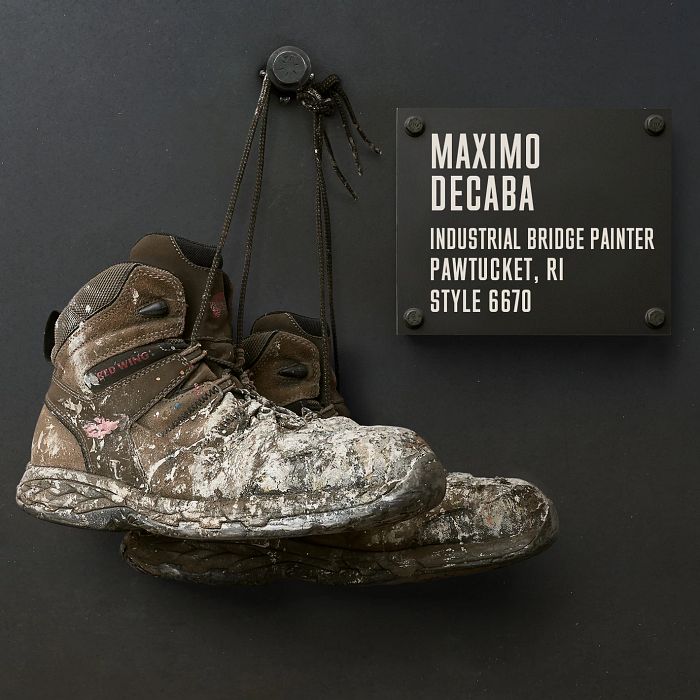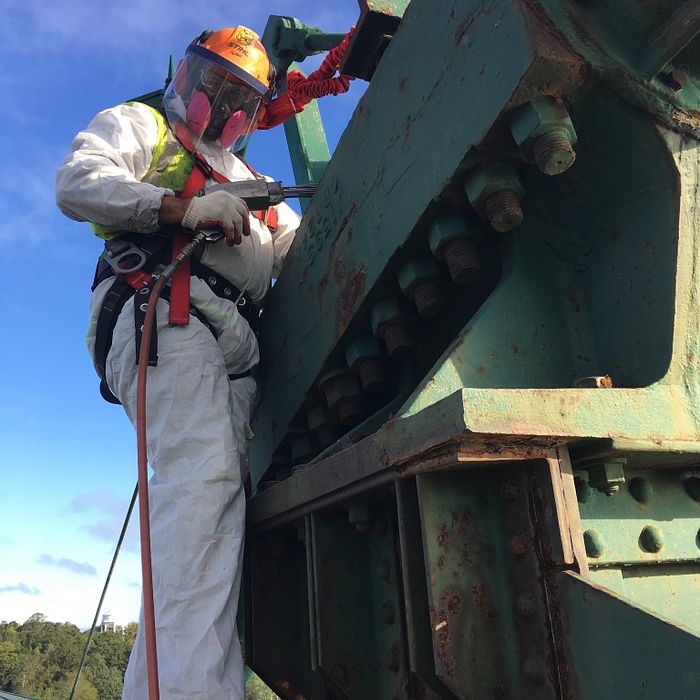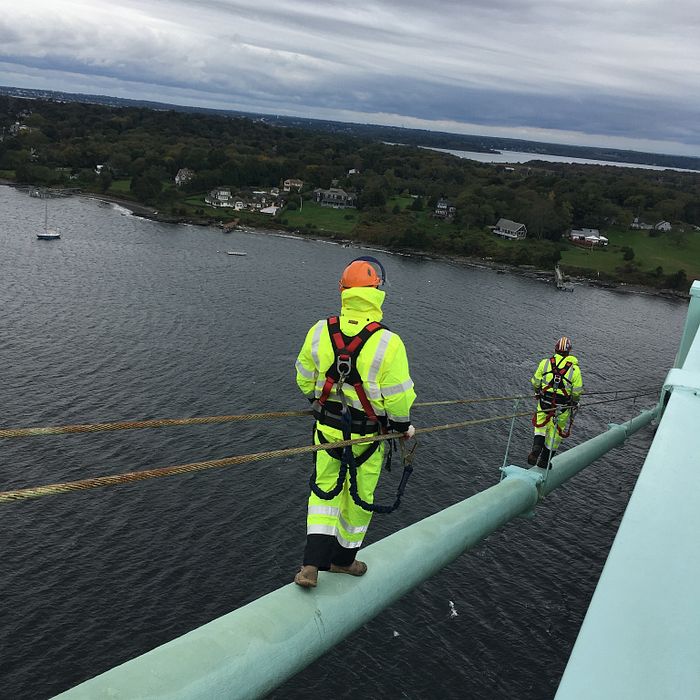 Maximo Decaba
Industrial Bridge Painter
LOCATION: Pawtucket, RI
These boots kept our infrastructure looking like new.
The kind of painting I do is hard and dangerous work. But it is also rewarding. It usually has you high up in the air in a harness, as you work in the wind and weather to blast away old layers of a structure to give it new life.
I've had a chance to work on many amazing jobs that I will remember forever. One was when I helped repaint the Claiborne Pell Bridge in Newport, Rhode Island. The bridge is almost two miles long, so it took five years to get it blasted and repainted. I'm very proud of the end result.
I also painted America's first offshore wind farm, which is four miles out to sea from the town of Black Island, Rhode Island. We lived on a lift boat for months during that job, painting each wind turbine section as it came together. On top of keeping ourselves safe, we contained the whole area to make sure we protected the ocean below from pollution. On a typical day, my work has me walking through chemicals, debris and other hazards. One common hazard is the steel shot that ricochets down at your feet when you blast away old paint. My work boots really take a beating, and that's why I wear Red Wings.
I have a coworker to thank for this, because he let me try his backup pair one day when I complained about sore feet. He said I could keep those old Red Wings, but I gave them back. They were so comfortable and tough that I got my own pair the next day. And Red Wing is the only boot I've worn since.
I feel humbled to work alongside so many great people who work such long hours to keep this country going. The trades have been good to me, and so has Red Wing. I am a customer for life.
THERE'S A STORY WORN INTO EVERY PAIR OF RED WINGS.
WE WANT TO HEAR YOURS.
Each year, Red Wing is proud to induct new honorees to the Wall of Honor in order to permanently preserve, share and respect their lifetime of work. Nominate a co-worker, family member or yourself for the Red Wing Shoes Wall of Honor.