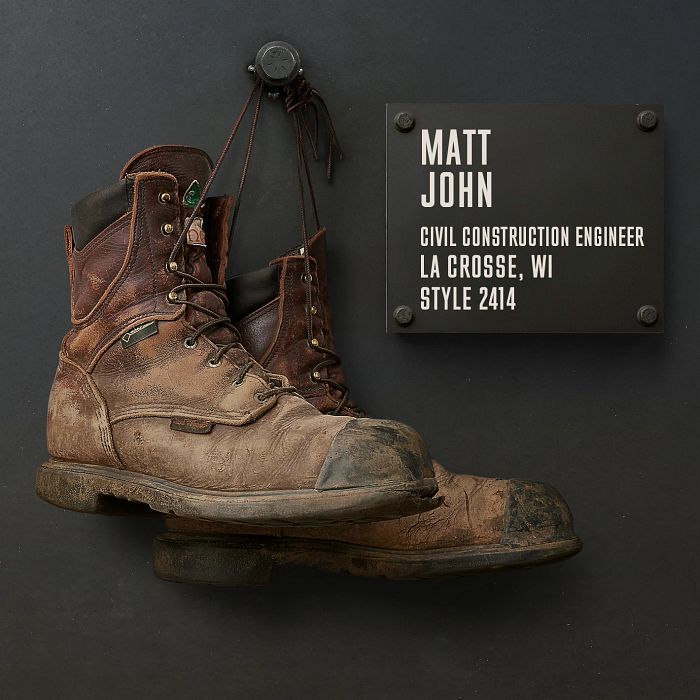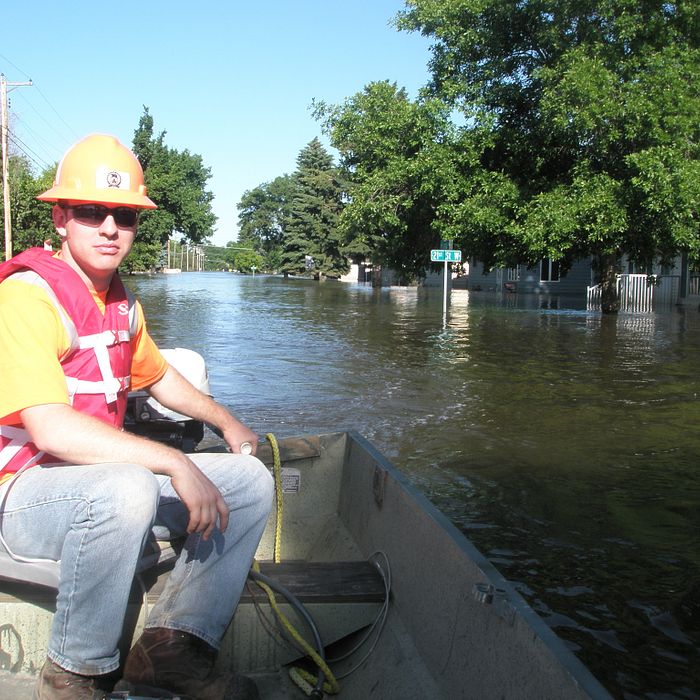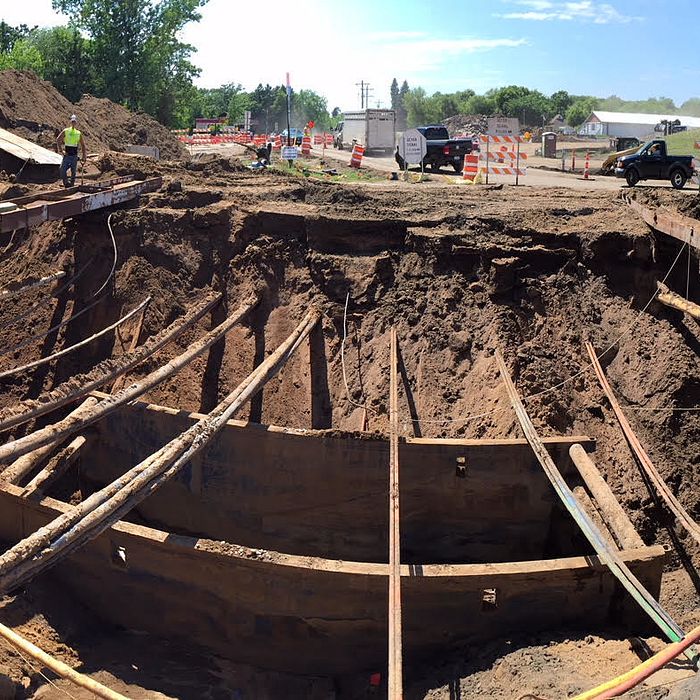 Matt John
Civil Construction Engineer
LOCATION: Nisswa, MN
Listen to Matt John
Building a better country.
My Red Wings have protected my feet through every condition imaginable. They've been through snow, sludge, mud, muck, water and fresh concrete. They've kept my feet dry and comfortable through it all.
I started out with a pair of 963s. Now I grind away in 2414s and get about two years out of them. I work excavation, road and utility construction. I'm walking miles behind asphalt pavers, on surfaces hotter than 300 degrees. I'm up on icy bridge decks and abutments and down in the trenches on sanitary sewer installs.
I worked for the railroad in North Dakota for a couple years, too. One summer, we did tie inspection across the entire state, walking upwards of 12 miles a day on uneven, jagged rock.
I was there in 2011 to witness the devastating 500-year flood in Minot, North Dakota. We worked tirelessly seven days a week for nearly a month to rebuild damaged track and get trains moving again. I was on a crew assigned to cut out sections of washed-out track — track literally hanging by the rails as floodwaters blew out and eroded the earth embankment below.
I piloted a johnboat through flooded fields and downtown roadways to get my partner to these washout locations to cut away the suspended rail sections. One time, we got caught up in a strong current near a bridge and our motor got overpowered. We were stuck there awhile, holding on to a tree and trying to come up with a game plan. I was convinced we would need a National Guard helicopter rescue team to get us out, but we eventually managed to elude the current and escape.
I wear Red Wing boots because I see them as symbols of quality and value. I take great pride knowing that when I buy these boots, I'm supporting American workers who live and work just 90 miles away from me.
THERE'S A STORY WORN INTO EVERY PAIR OF RED WINGS.
WE WANT TO HEAR YOURS.
Each year, Red Wing is proud to induct new honorees to the Wall of Honor in order to permanently preserve, share and respect their lifetime of work. Nominate a co-worker, family member or yourself for the Red Wing Shoes Wall of Honor.