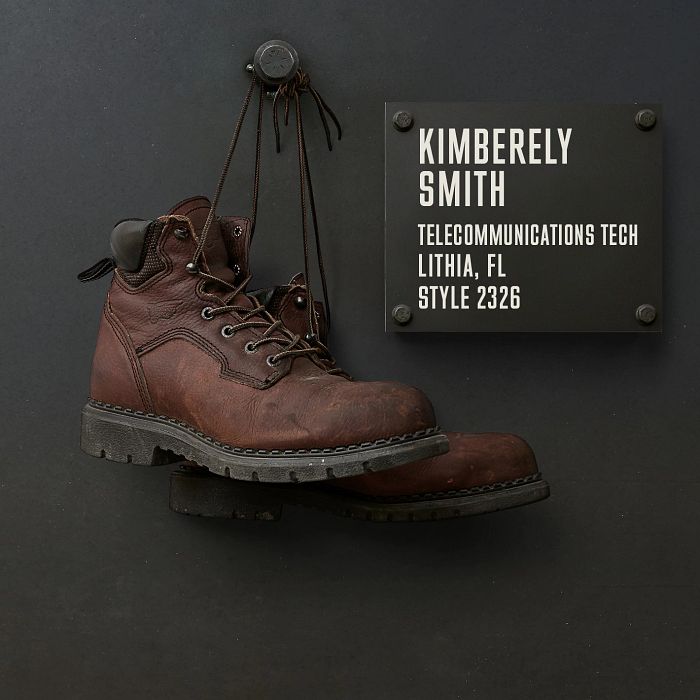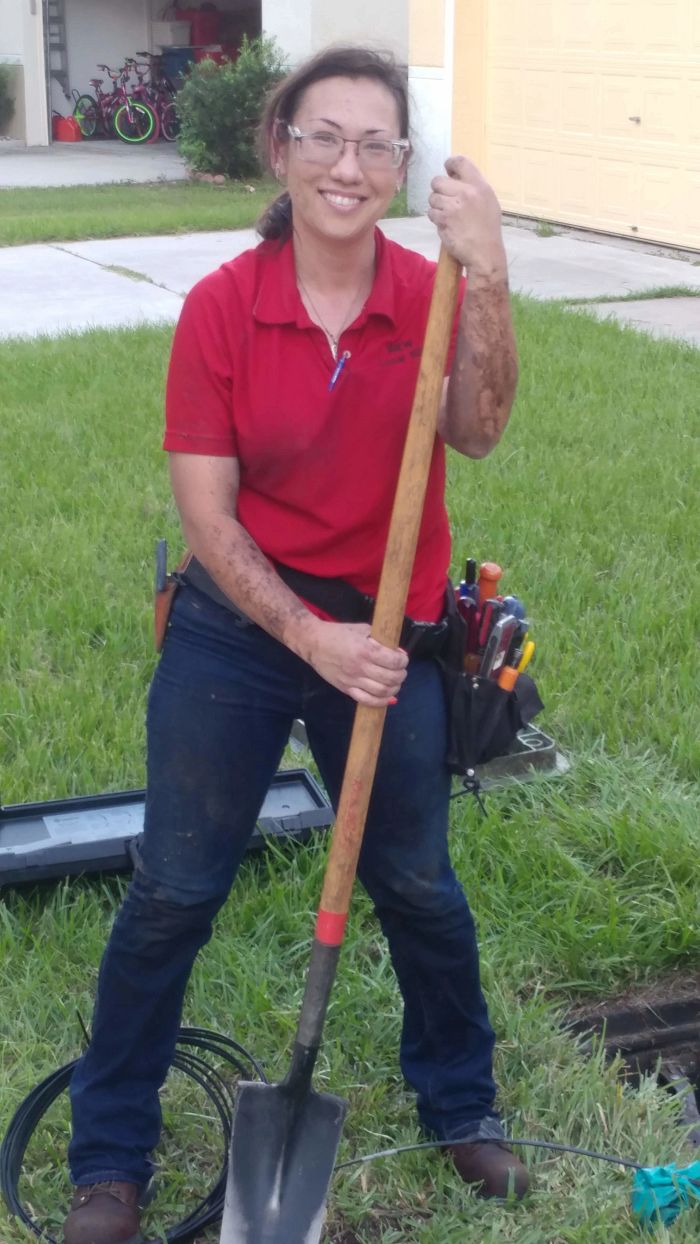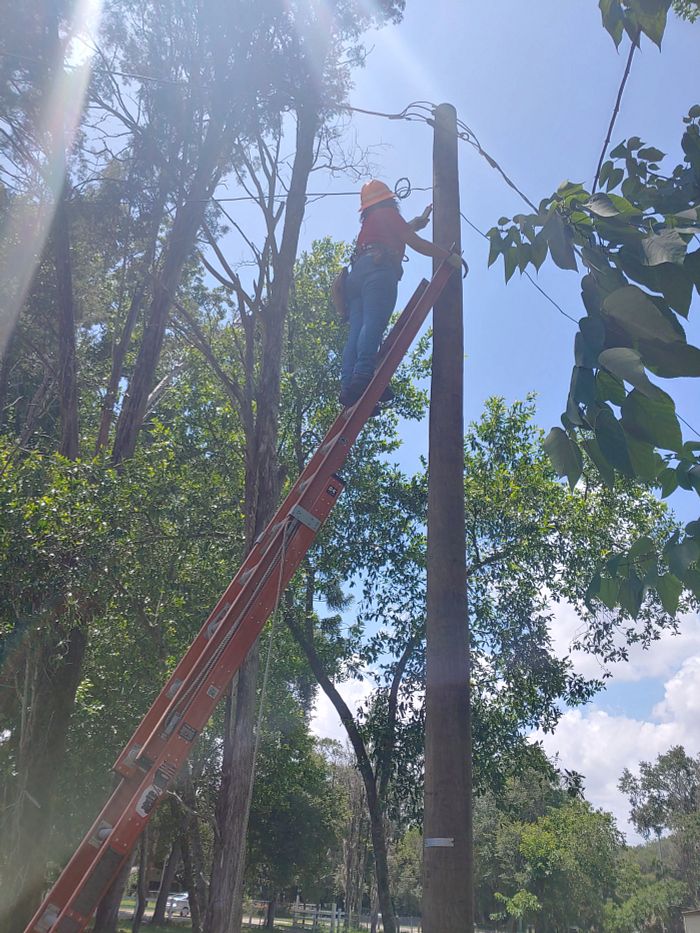 Kimberely Smith
Telecommunications Tech
LOCATION: Lithia, FL
Listen to Kimberely Smith
Answering the call of public service.
I've been in telecommunications for 18 years. I've spent the last dozen years working outside, specializing in copper telephone repair and fiber optic installation and maintenance. More women like me are now doing this kind of work. The most important piece of equipment I use every day are my Red Wing boots.
They keep my feet comfortable, safe, and dry. Red Wing is the only brand I've worn in all my years as an outside tech. These boots are the only reason I'm able to work the hours I do. I'm up on ladders, down in manholes, digging, walking. If you don't get high-quality footwear, you're going to be miserable. I've seen it firsthand with my coworkers.
I usually wear steel toe lace-ups. I see the same salesperson every time I need a new pair. She's great. She knows me by name and already has information on file about my sizing and what styles I bought in the past. You just don't get that kind of experience from other stores.
My Red Wing boots have traveled the country with me from Florida to California to Virginia and back again. They were with me in 2012, when I volunteered to help with disaster relief after Hurricane Sandy. My team was working 95 hours a week restoring service. Being from Florida, I had never seen a basement before. But on Long Island, every house had one. We were up and down the stairs all day.
I tell this to everyone I can: When you're taking care of others, you need boots that take care of you. Especially in my line of work. What you wear on your feet isn't an expense. It's an investment, plain and simple.
THERE'S A STORY WORN INTO EVERY PAIR OF RED WINGS.
WE WANT TO HEAR YOURS.
Each year, Red Wing is proud to induct new honorees to the Wall of Honor in order to permanently preserve, share and respect their lifetime of work. Nominate a co-worker, family member or yourself for the Red Wing Shoes Wall of Honor.