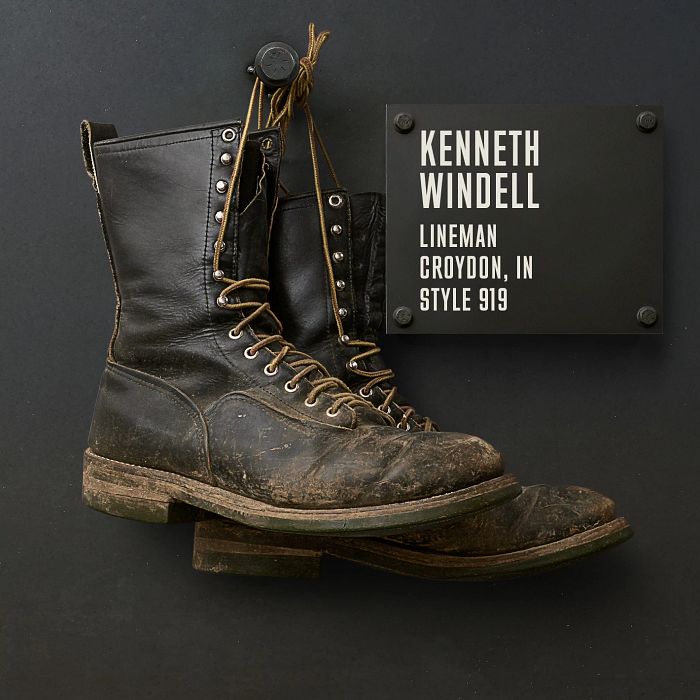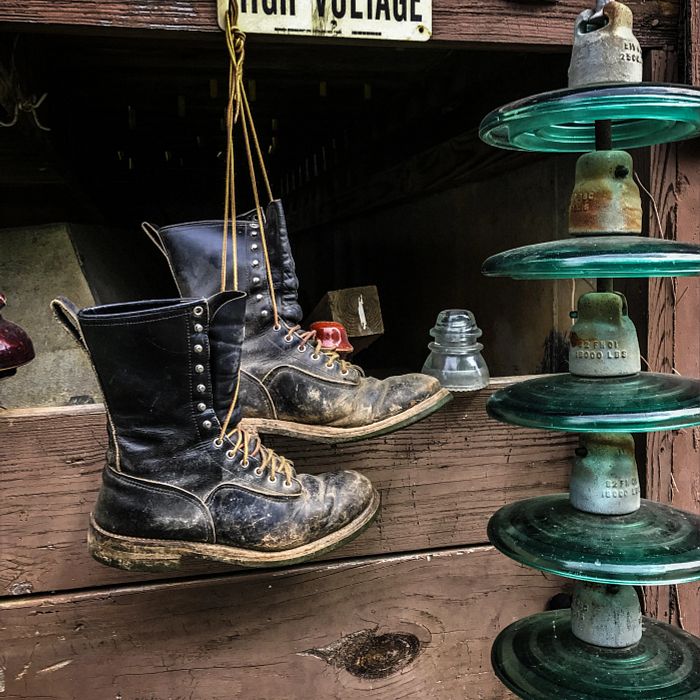 Kenneth Windell
Lineman
LOCATION: Corydon, IN
Listen to Kenneth Windell
Like father, like son, like son.
I was two years old in 1954 when my father started working as an electrical lineman. Every morning I watched him put on his Red Wings, and every night I watched him take them off after work.
By the time I was five, I knew I would be a lineman, too. I started my first job in 1970 with my first pair of Red Wings, just like Dad.
One of the toughest jobs these boots got me through was the ice storm of 1976. I drove 14 hours to Saginaw, Michigan. The ice was so thick on the poles I had to chip it off with my hook every step I took. I remember one alley-arm pole in particular. It wasn't really safe, but Saginaw was counting on us. So I climbed out there and my crew pulled the wire. I was just hanging there, see-sawing.
We worked 100 hours in five days. The first night we ate dinner at the only restaurant open on the interstate. Everyone got up and let us eat first, they were so grateful to have us there helping. That's a treasured memory from that job. So is the time an elderly widow asked for help turning her breaker box back on. She had been staying warm with quilts and a Coleman heater for weeks.
When I went to the basement to find the box and found three feet of standing water, the woman let me borrow her late husband's hip waders. His feet were size 9 and mine are size 12. But I somehow managed to squeeze into them and get to the breaker. It made both our days when the lights came on and the sump pump kicked in. Getting out of those waders was another story. It was like skinning a squirrel.
This is the real source of joy I've gotten from this line of work. It is all about helping people. In 1998, my son became a lineman. That's three generations of Windell lineman, all in Red Wings. I'm so glad I followed in my dad's footsteps, and that my son chose to follow in mine."
THERE'S A STORY WORN INTO EVERY PAIR OF RED WINGS.
WE WANT TO HEAR YOURS.
Each year, Red Wing is proud to induct new honorees to the Wall of Honor in order to permanently preserve, share and respect their lifetime of work. Nominate a co-worker, family member or yourself for the Red Wing Shoes Wall of Honor.