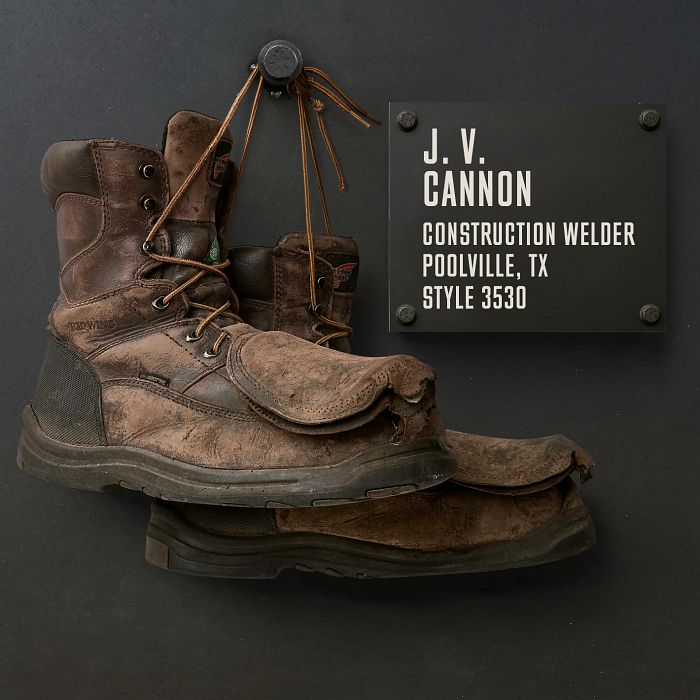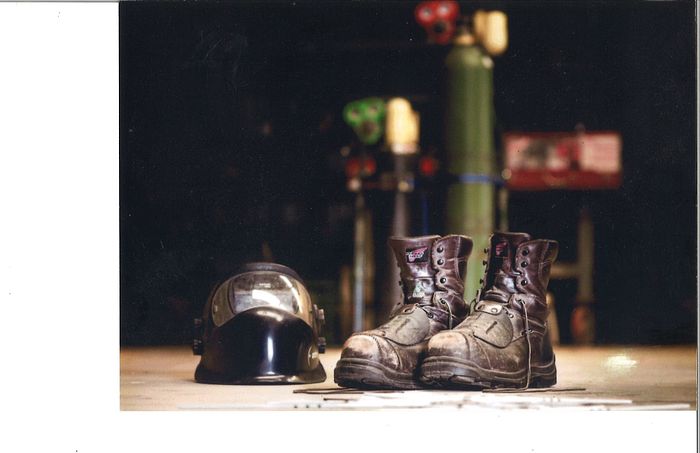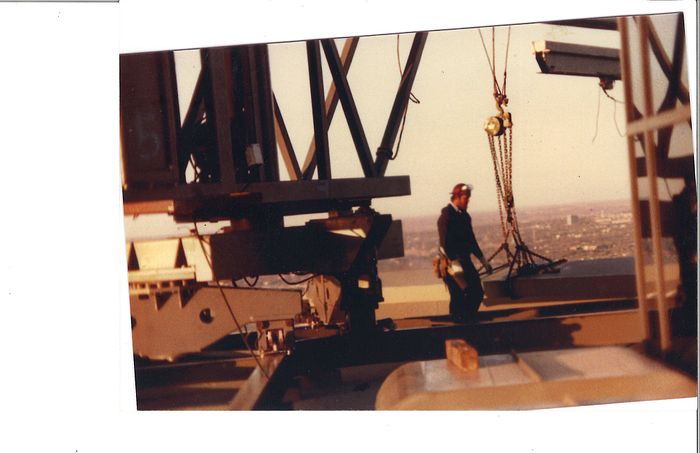 JV Cannon
Construction Welder
LOCATION: Poolville, TX
Listen to JV Cannon
These boots saved 10 toes.
I am a 60-year-old American worker. I started out as a boilermaker and then got into ironworking, specializing in metal buildings, oilrigs and hospitals.
I bought my first pair of Red Wings for construction on the Ballpark at Arlington, home of the Texas Rangers baseball team, in the early 90s. Those boots felt right on my feet that whole job. I hooked up cranes and did lots of welding, working way up high. Everyone who did construction signed a metal beam that now hangs above a main entrance. I didn't follow the Rangers before that job, but I'm a fan now.
I also did construction and ironworking for two massive roller coasters at Six Flags Over Texas: Mr. Freeze and Titan. The whole crew gave it 110 percent for six days a week until the job was done. We were thanked for our work with a day of endless rides on Titan before it opened to the public. My son got in at least 15, but four was enough for me.
But those rides were nothing compared to what happened to me about two years ago. I was doing welding work on a 1350-lb. metal curved yoke when it suddenly fell off the table, bounced off the concrete floor and landed on both my feet. It took a crane to get that yoke off them.
Luckily my Red Wings had both steel toes and metal guards over the top of my feet. I thought I was going to lose my toes, but I'm walking today. And to my amazement, my boots were no worse for the wear.
THERE'S A STORY WORN INTO EVERY PAIR OF RED WINGS.
WE WANT TO HEAR YOURS.
Each year, Red Wing is proud to induct new honorees to the Wall of Honor in order to permanently preserve, share and respect their lifetime of work. Nominate a co-worker, family member or yourself for the Red Wing Shoes Wall of Honor.