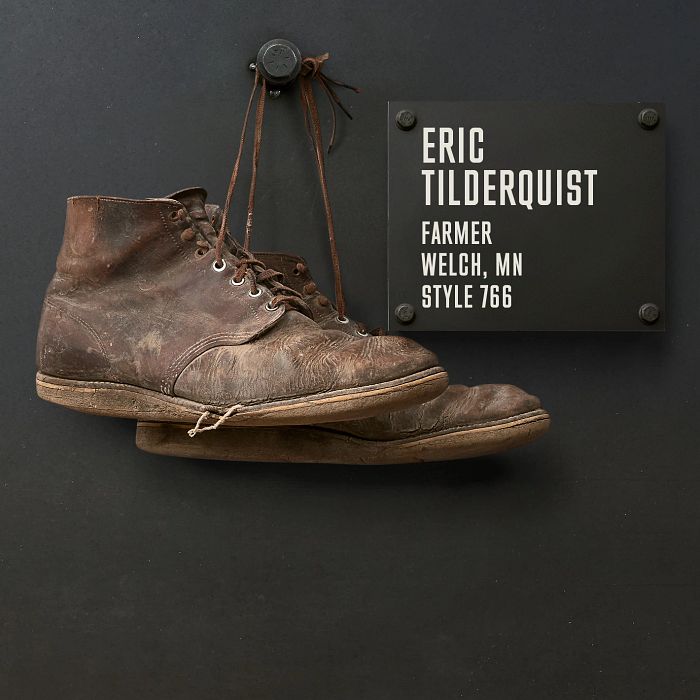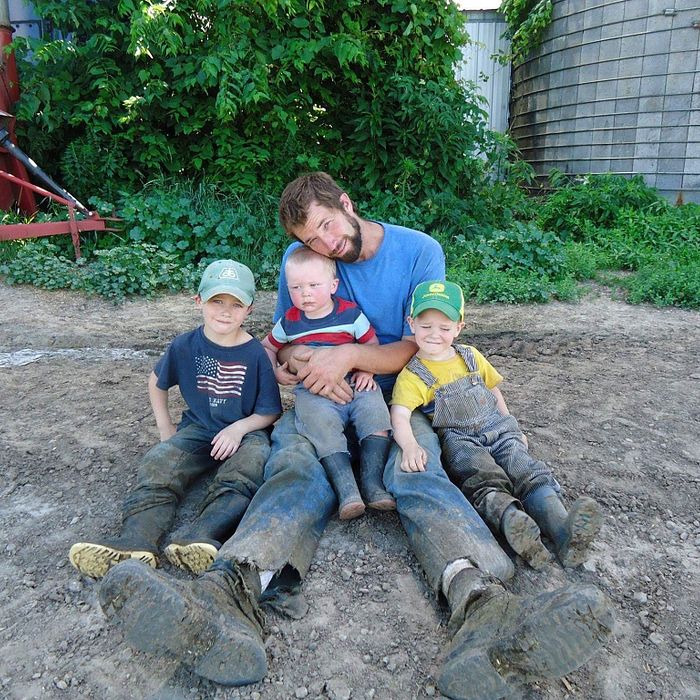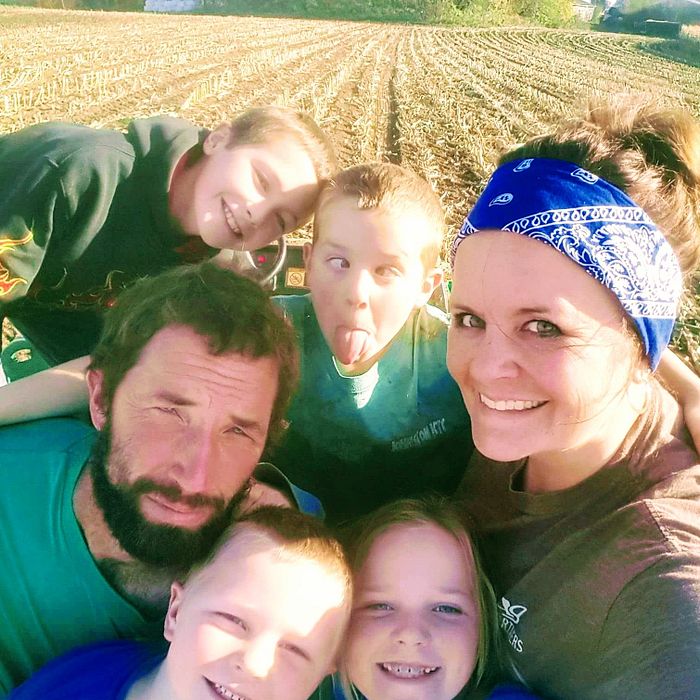 Eric Tilderquist
Farmer
Welch, MN
This pair of Red Wings has been hanging in our pump house for decades. They belonged to my grandfather Conley, who built our current milking parlor, one of the first in the area. He started out farming with horses and planted fruit trees that are still producing today.
My great-great grandfather Peter Olson Tilderquist came from Sweden and bought the land originally. The deed is from 1856, two years before Minnesota became a U.S. state.
Farming is in our blood. We have 155 Holsteins, a double-eight parlor, and 300 acres of corn and beans. I lace up my Red Wings before sunrise and they usually don't come off until 16 hours later. I wear them during planting in spring, in the heat of summer, for harvest, and all winter long.
My Red Wings are 953s. I like the smooth sole because I can get my rubbers over them easily. I wear my boots until they're barely holding together. They're the only ones that can handle this work. And they're always available in my size: 11½, EEE width.
My boots walk miles to fix broken fences, carry newborn calves to safety, and comfort sick animals while we're trying to save them. I was wearing them in 1998 during the worst storm I've ever seen. Straight-line winds and tornados. The boots kept me safe and sure-footed during the whole cleanup.
My 9-year-old son just got his first pair of Red Wings and they didn't just make his day... they made his life. He's so proud of them because they're just like dad's. We bought them a little big so he can grow into them. Counting him, that makes seven generations of Tilderquist farmers.
THERE'S A STORY WORN INTO EVERY PAIR OF RED WINGS.
WE WANT TO HEAR YOURS.
Each year, Red Wing is proud to induct new honorees to the Wall of Honor in order to permanently preserve, share and respect their lifetime of work. Nominate a co-worker, family member or yourself for the Red Wing Shoes Wall of Honor.