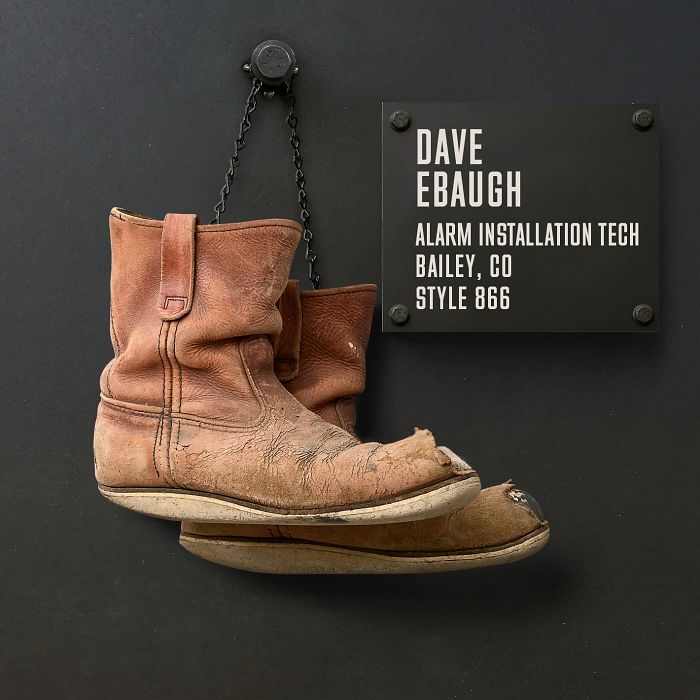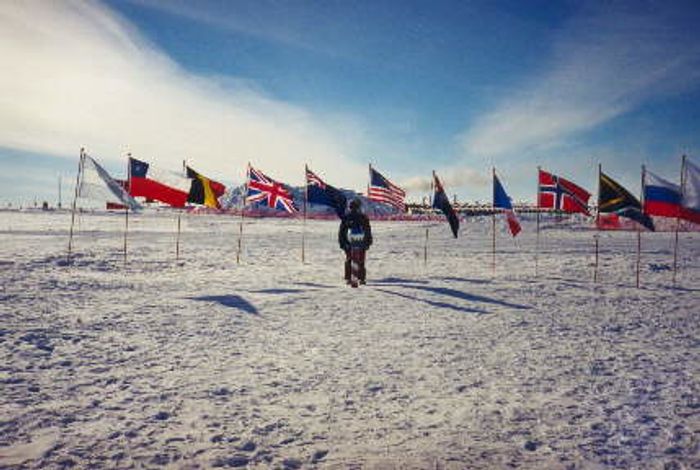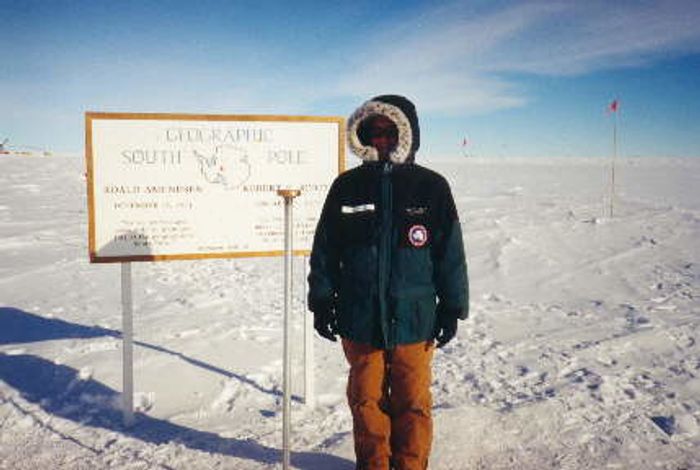 Dave Ebaugh
Alarm Installation Tech
LOCATION: Bailey, CO
Listen to Dave Ebaugh
These boots went all the way to the South Pole and back.
I've been wearing Red Wing boots throughout my 27 years in construction and as a volunteer fireman. My first pair were pull-ons and I went through three sets of soles. I just couldn't let them go.
I joined the IBEW electrical workers' union at 19 and did low-voltage electrical work for 10 years. After that, I wired several hospitals, including the VA and Kaiser Hospitals in California. I also did a number of high-rise buildings in Denver after I left IBEW. I wore that first pair of Red Wings for all of this work. They lasted me 15 years.
One of the most interesting jobs over my career was when I installed a fire alarm system at the NSF Research Facility at the South Pole. I was issued other boots for my time outdoors, but I wore my Red Wings for all the indoor work and travel time.
In addition to my technician work, I now volunteer as a fireman on nights and weekends. For this work, I bought a pair of lace-up Red Wing Loggers. I chose these boots because of their high ankle support and Vibram soles that keep me sure on my feet. This is critical because I live in the mountains and the calls often take me to rocky and uneven surfaces throughout the community.
I also wear Red Wings because I'm big on integrity. I expect this not only from myself, but from the products and the people I surround myself with on the job. These boots may not be the cheapest around, but you definitely get what you pay for.
THERE'S A STORY WORN INTO EVERY PAIR OF RED WINGS.
WE WANT TO HEAR YOURS.
Each year, Red Wing is proud to induct new honorees to the Wall of Honor in order to permanently preserve, share and respect their lifetime of work. Nominate a co-worker, family member or yourself for the Red Wing Shoes Wall of Honor.