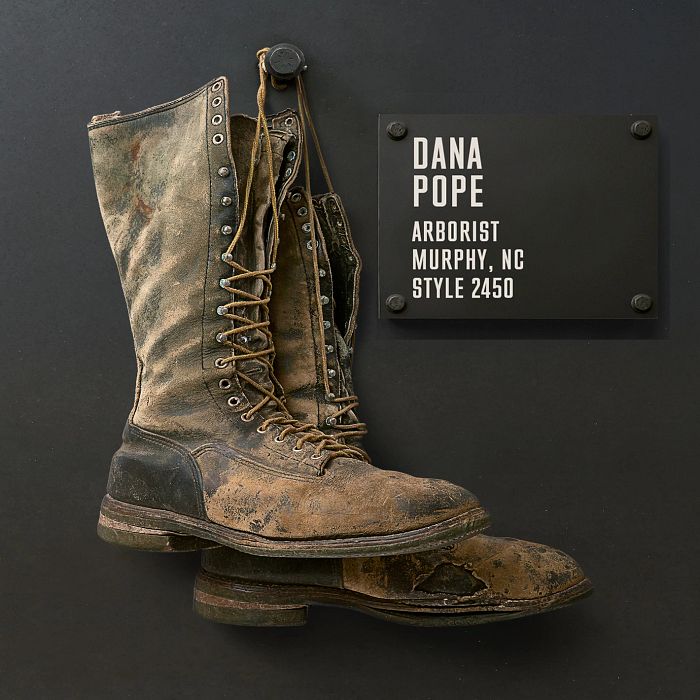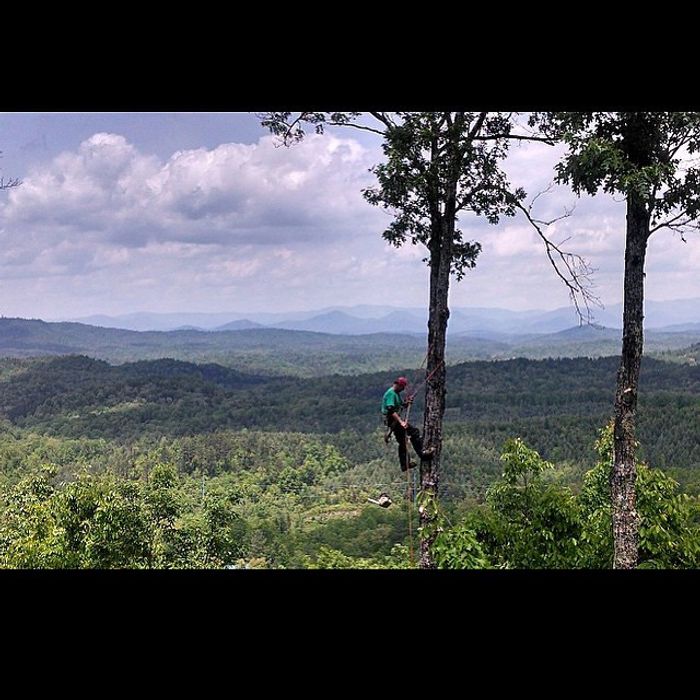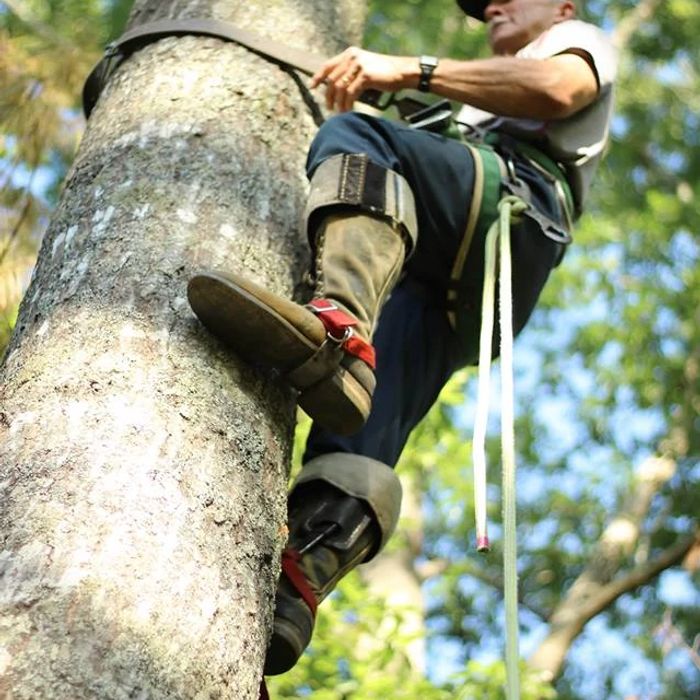 Dana Pope
Arborist
LOCATION: Murphy, NC
I've been a tree man for 43 years. I started after high school with Davey Tree Service in Florida. Then I moved to North Carolina in 1983, went into business for myself, and have been at it ever since.
Listen to Dana Pope
These boots got one man's career off the ground.
Emergency storm cleanup is some of the hardest work I've done. For instance, one time I did a 19-hour shift clearing lines after a tornado cut off power to a hospital. It was still very windy, but we tied ourselves in and got the job done anyway.
The day-to-day work can be just as dangerous. When you're 40 feet up and working right next to a 'hot' power line, you need to keep safety at the top of your mind at all times.
The younger guys now use ropes to get into the canopy, but I'm old school and still climb the trunk like I was taught. This takes a good set of spurs and the toughest boots you can find to protect your legs and feet.
I'm thankful that the first company I worked for issued Red Wings. Because it taught me from the start that work boots are as important to my safety as harnesses and gaffs. That's why Red Wing is the only brand I've ever worn on the job.
And these boots can take a beating. In fact, I bought the pair I'm wearing now in 1990! I'm starting to wonder whether my Red Wings will outlast me.
I leave you with this final thought:
One day these boots and I will have climbed our last.
Then we'll look back and say, 'Boy, that went fast!'
So, whatever you are called in this life to do,
Give it your all 'til the day that you're through
THERE'S A STORY WORN INTO EVERY PAIR OF RED WINGS.
WE WANT TO HEAR YOURS.
Each year, Red Wing is proud to induct new honorees to the Wall of Honor in order to permanently preserve, share and respect their lifetime of work. Nominate a co-worker, family member or yourself for the Red Wing Shoes Wall of Honor.