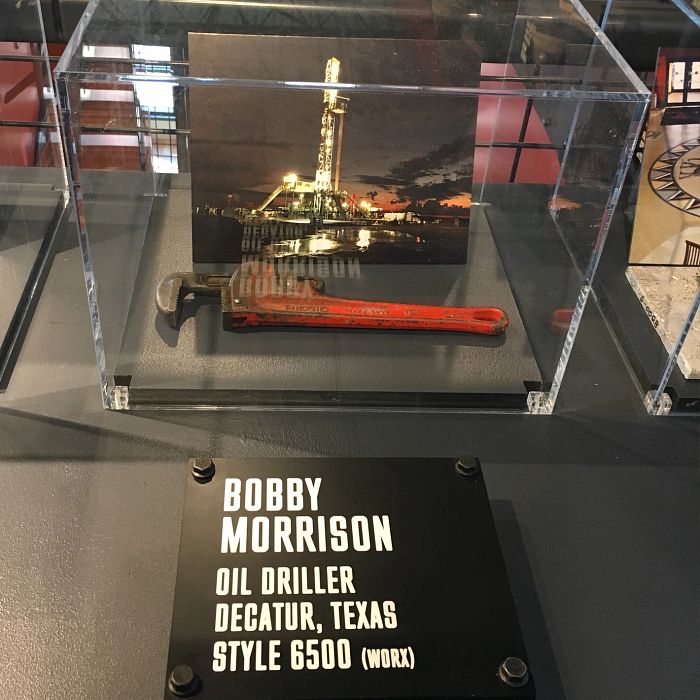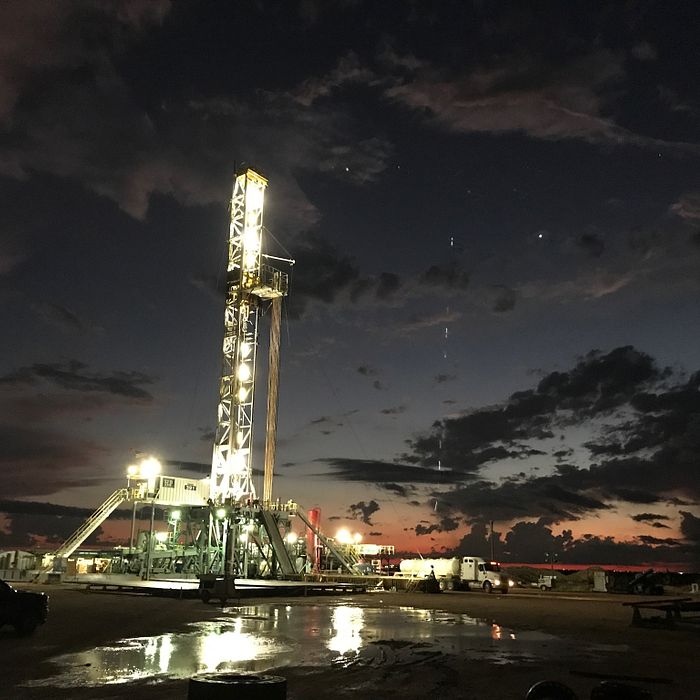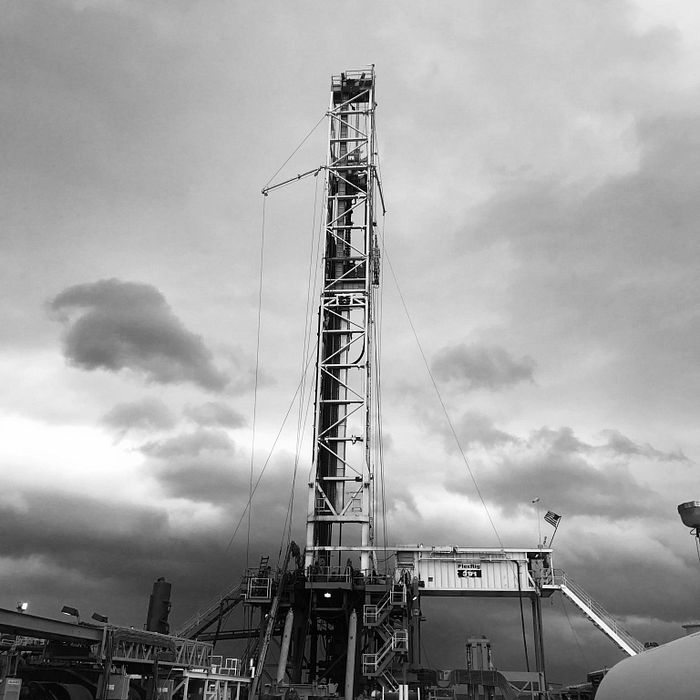 Bobby Morrison
Oil Driller
Decatur, TX
Listen to Bobby Morrison
Long hours, grueling work. These boots know the drill.
I've been on the oilfield for 15 years and worked my way up to driller. My schedule is usually 14 days on, followed by 14 days off. It's hard to be away from my wife and five kids like that, but providing for them is what gets me through those longs days, which can easily go 16 hours.
Rig 391 has become my home away from home. It is my job to follow it and get it producing wherever it ends up. I've gotten to know this rig very well. Like all on them, 391 sings its own tune when it's running like it should. I can tell by ear if the song is out of sync in any way.
I supervise six people, a great group of guys. This is one of the most dangerous industries you can work in, so you have keep your head on a swivel and look out for one another at all times. We're like a second family.
In this line of work, every day is different. Some are rougher than others. But at the end of each day, my feet are protected and in good shape because I only wear boots from Red Wing. Same goes for the rest of my crew. We always have lots to talk about when a shift is over, but none of us complain about our feet, even when the conditions were brutal.
Whenever a new guy shows up in low-quality work boots, I tell him that the best thing he can do is go with Red Wing. You might pay a bit more, I say, but you get what you pay for. Which is having one less thing to worry about when you're doing a job that is hard enough already.
THERE'S A STORY WORN INTO EVERY PAIR OF RED WINGS.
WE WANT TO HEAR YOURS.
Each year, Red Wing is proud to induct new honorees to the Wall of Honor in order to permanently preserve, share and respect their lifetime of work. Nominate a co-worker, family member or yourself for the Red Wing Shoes Wall of Honor.