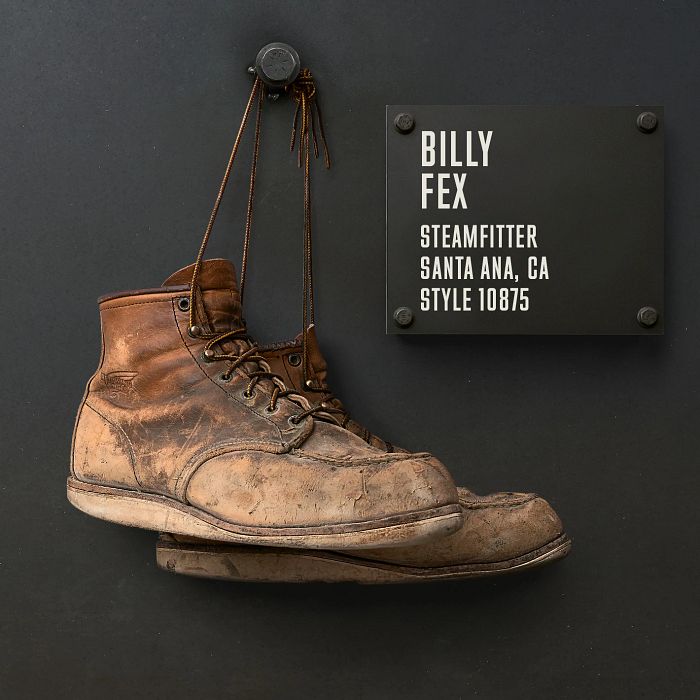 Billy Fex
Steamfitter
Santa Ana, CA
Listen to Billy Fex
A marathon every other day. For three years.
I tried some other brands, but they just don't compare. These are tough, tough boots. I've worn them through miles of mud. I've had hot slag from welded pipe drip on them, and fresh asphalt stick to the soles. I've had screws stuck in the heels. My feet have always stayed safe.
I've worked all over L.A., from USC and UCLA to the second-largest crime lab at Cal State L.A.
But out of all my jobs, I'm proudest of the Children's Hospital of Los Angeles. It's a six-story facility with thousands of feet of pipe. We ran water lines and steam lines. We did brazed copper. And we even helped set the cooling towers in place. I walked 20,000 steps a day, easy, for three and a half years. That's one marathon every two days, all on stairs. I'm a foreman and I have to be everywhere at once.
Extra attention was paid to make everything perfect, just like it should be. It was really rewarding. I see the hospital all the time. When I drive by, I look at it and think, I helped build that. And they are saving kids' lives every day.
THERE'S A STORY WORN INTO EVERY PAIR OF RED WINGS.
WE WANT TO HEAR YOURS.
Each year, Red Wing is proud to induct new honorees to the Wall of Honor in order to permanently preserve, share and respect their lifetime of work. Nominate a co-worker, family member or yourself for the Red Wing Shoes Wall of Honor.