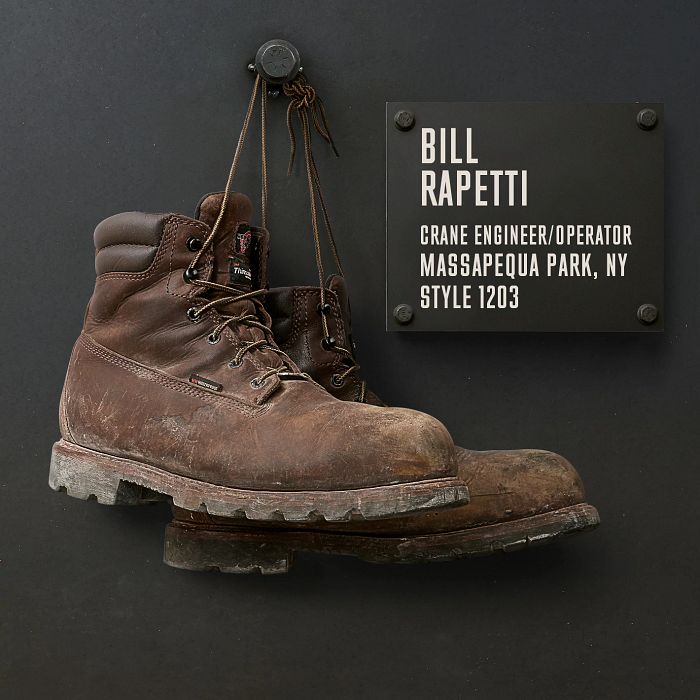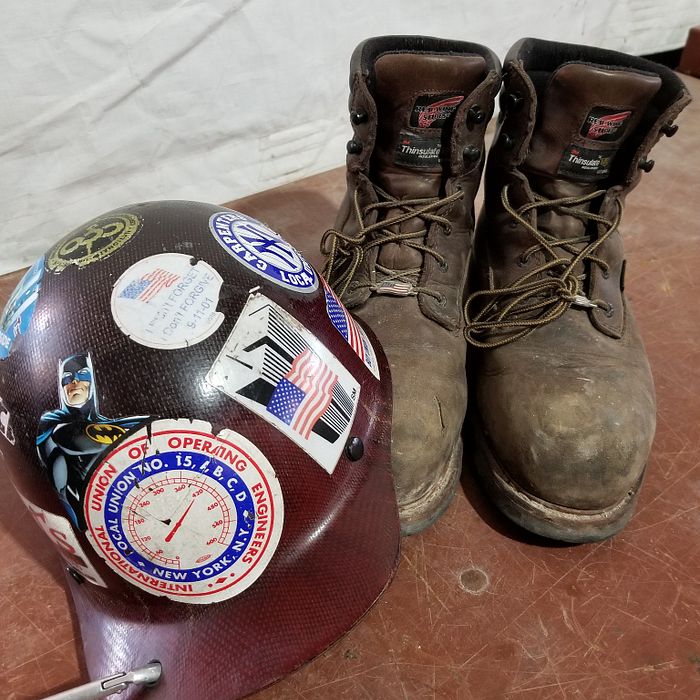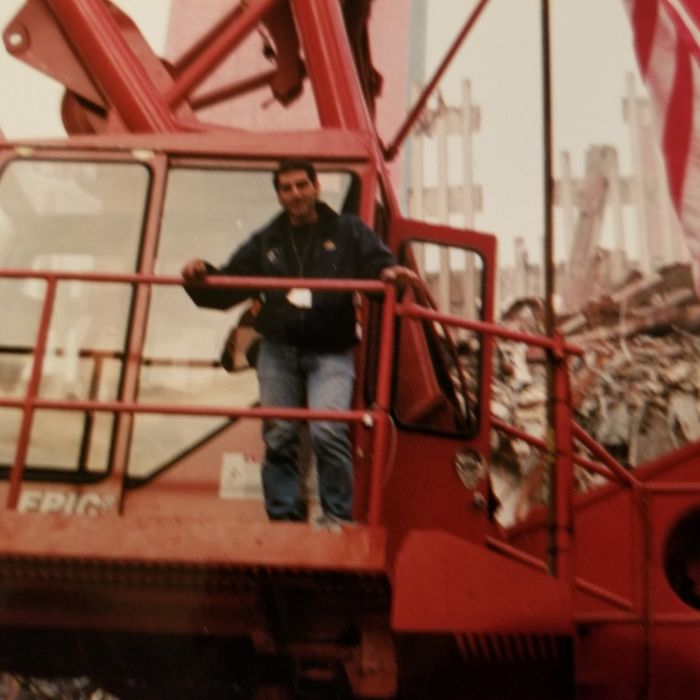 Bill Rapetti
Crane Engineer/Operator
New York, NY
Listen to Bill Rapetti
These boots rose to the occasion during a national tragedy.
I had been in the crane rigging and operating business for 40 years by then, and I soon got a call from the Operating Engineers Local 14 asking for help with the aftermath. Without hesitation, I said yes.
Within hours I was assembling equipment coming in for NYPD and FDNY search and rescue efforts. I put together crane after crane nonstop for five days, and remained onsite for the next 10 days. After the last crane was assembled, I jumped in as a crane operator and stayed on through December. I worked 12-hour shifts to pick apart seven stories of rubble and twisted metal at the southern edge of the site.
It was all recovery work when we first got down there. We had to work slowly and carefully because someone might have been trapped under every piece we moved. One hour at this job felt like 12 hours at a regular jobsite. It was an absolute honor for me to serve my country and work alongside the great people from the Operating Engineers Local 14 and Local 15 who worked tirelessly, day in and day out. God bless America.
I am Union proud in the world's greatest city, and I've done everything in my Red Wing 1203s. These boots have been with me at all elevations, on all different surfaces, in all situations. And at the end of the day, they have always walked me home safely to my beautiful wife and three daughters.
THERE'S A STORY WORN INTO EVERY PAIR OF RED WINGS.
WE WANT TO HEAR YOURS.
Each year, Red Wing is proud to induct new honorees to the Wall of Honor in order to permanently preserve, share and respect their lifetime of work. Nominate a co-worker, family member or yourself for the Red Wing Shoes Wall of Honor.