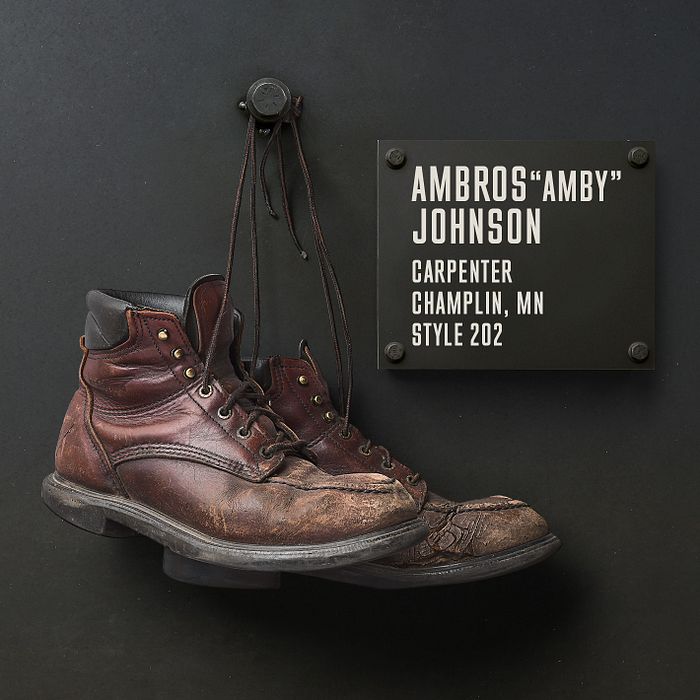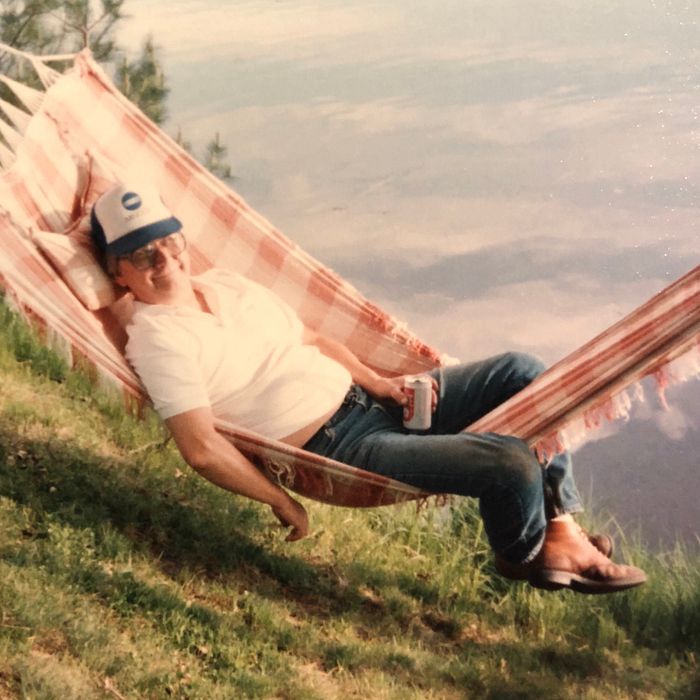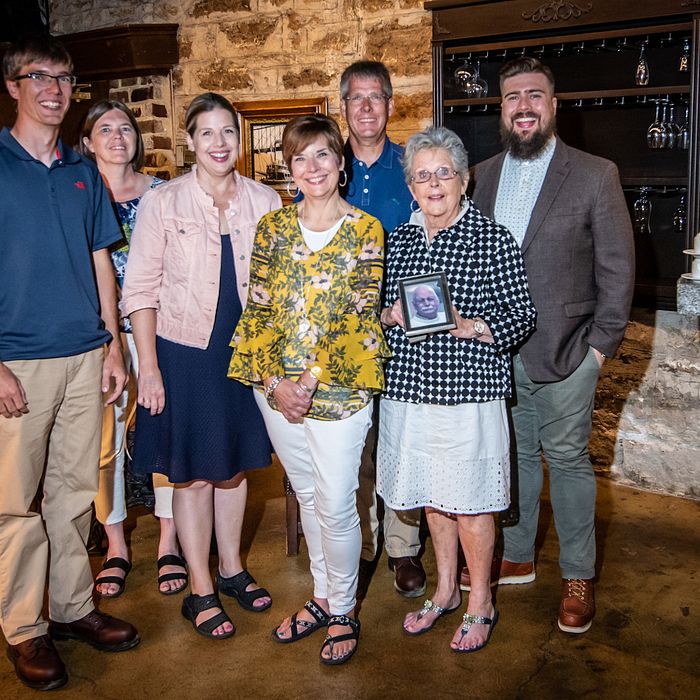 AMBROS "AMBY" JOHNSON
CARPENTER
LOCATION: Champlin, MN
MEMORIALIZED BY TYLER MOE-SLEPICA, HIS GRANDSON.
My grandfather was my hero. Ambros R. Johnson, or 'Amby' as he was known, was a gentle spirit who remained humble and steadfast in his care for his family and craft. He put his heart and soul into everything he did. The son of immigrants from Iceland and Norway, he gained his passion for carpentry from his father Magnus, a stern but fair man who spent his life as a contractor in Minneota, MN.
Listen to Ambros "Amby" Johnson
A Kind, Hardworking and Truly Remarkable Man.
Amby enlisted in the U.S. Navy after high school and was placed into the prestigious Construction Battalion that built airfields in Korea, Japan and the Philippine Islands during the Korean War. After his brave service, he returned to Minnesota and worked for Wangsted Brothers in Minneapolis as a carpenter.
Next, Amby worked as head carpenter for IDS Properties, which managed the skyscraper that remains the jewel of the Minneapolis skyline to this day. Building tenants affectionately called him 'Bros the Carpenter,' and I'm reminded of him every time that shimmering tower comes into view.
My grandfather was a 50-year member of Carpenters Union Local 1644 and was a Cub Scout Master and Boy Scout Leader, receiving the Silver Beaver Award, scouting's highest leadership recognition.
He was always very active in his community, serving on the Champlin city planning commission and city council. In 1976, he was the inaugural recipient of the Father Hennepin Award for his tireless service to the Champlin area. He also served as commander of the Champlin American Legion Post 600 and as a Minnesota delegate.
At home, Amby had an impressive green thumb and tended masterful vegetable and flower gardens every summer. He was also a true craftsman and built many of the furnishings in his home, as well as having constructed our cherished family cabin on Tame Fish Lake in northern Minnesota.
Amby was famous among us for his power naps. He'd rest for 10 minutes and then it was on to the next project. Busy as he was, I fondly remember his willingness to always stop, bring over an interested grandchild or two to explain what we was working on, and find a way to make us part of the project. He taught me how to swing a hammer and what doing quality work is all about.
My grandfather passed his clean heart and strong work ethic to all his children, and he shared his vocation with his sons and grandson who grew up to become an engineer, contractor, and carpenter, extending his passion for the trades to the fourth generation. He recognized quality when he saw it and he wore the same style of Red Wings his entire working life. Every new pair he proclaimed would be his last. Amby passed away in 2014, and many of his family members now proudly wear their Red Wings to honor and emulate him.
My grandfather is the greatest man I will ever know - and now that I'm a brand-new father, I miss him more than ever. He would be so thrilled to meet his great-granddaughter. I will try my best to raise her with values just like his.
THERE'S A STORY WORN INTO EVERY PAIR OF RED WINGS.
WE WANT TO HEAR YOURS.
Each year, Red Wing is proud to induct new honorees to the Wall of Honor in order to permanently preserve, share and respect their lifetime of work. Nominate a co-worker, family member or yourself for the Red Wing Shoes Wall of Honor.