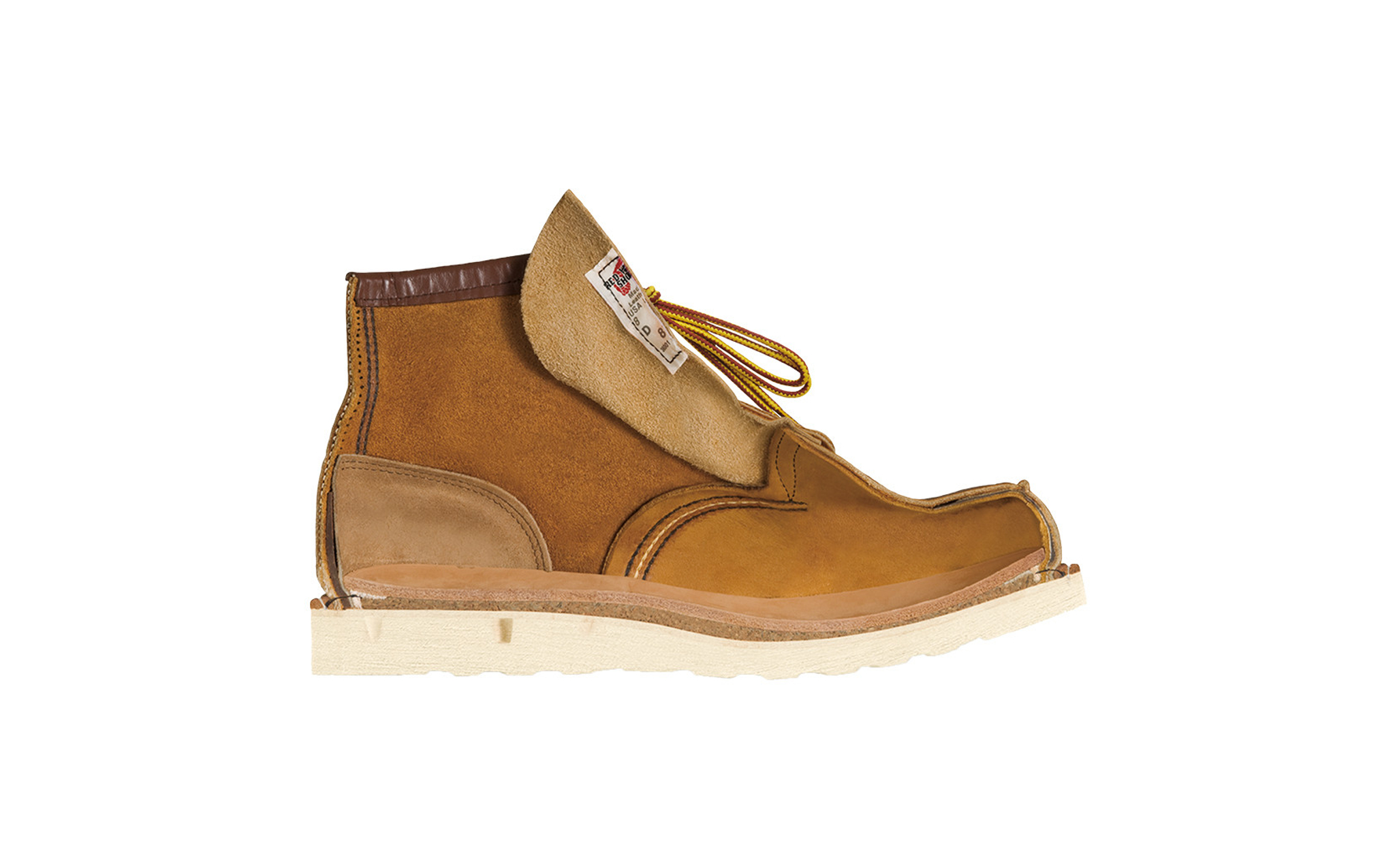 Carefully Crafted
Red Wing Heritage footwear is built in the USA with traditional construction techniques that transform premium materials into supremely durable boots and shoes. It takes more than 230 steps to build each pair of footwear by hand.
OUR PROCESS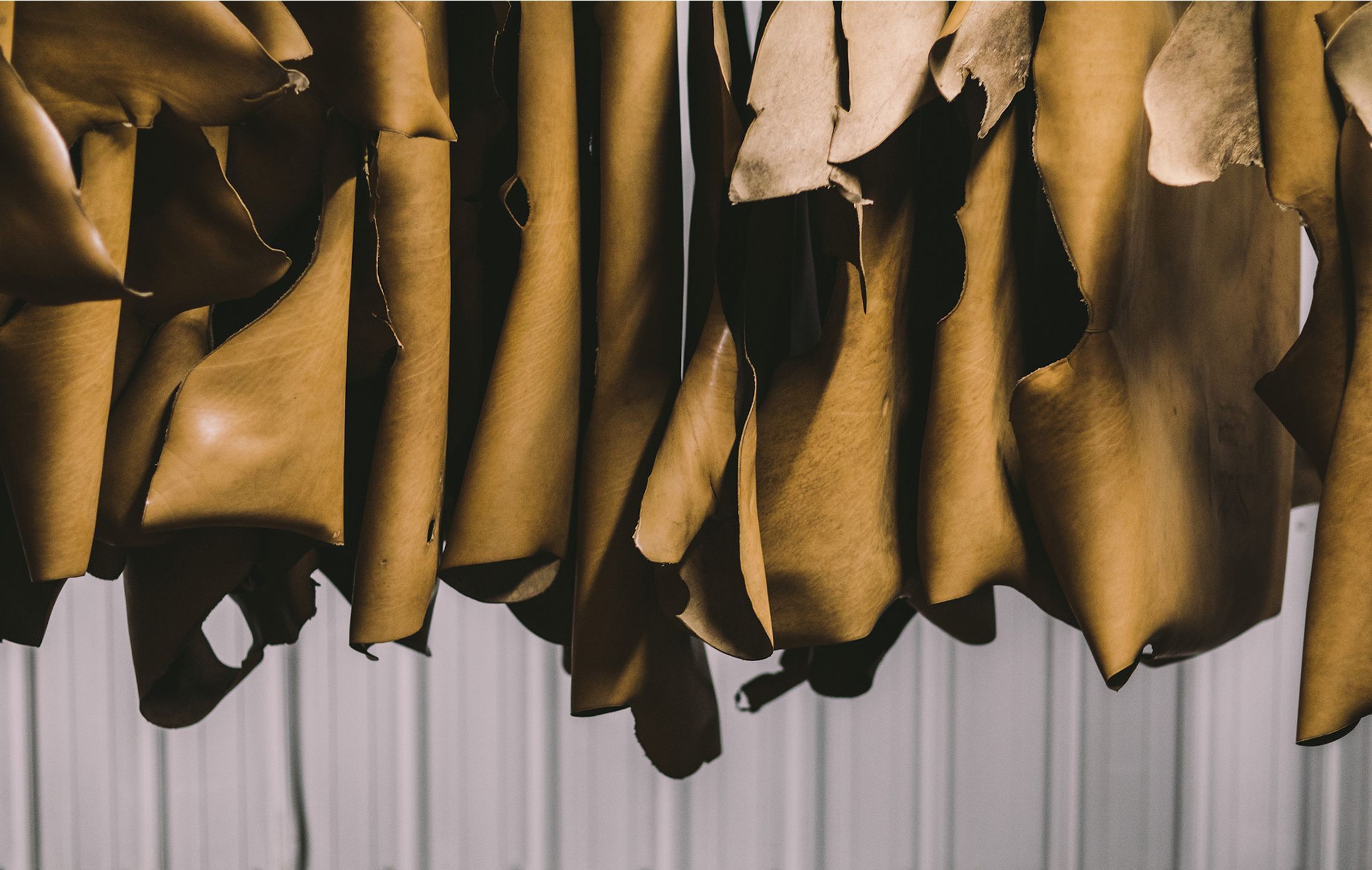 Tanning
All Red Wing Heritage footwear is built with leather from our tannery, S.B. Foot Tanning Company in Red Wing, Minnesota. S.B. Foot prepares hides and soaks them in wood drums with tree oils, tanning agents and dyes. After soaking, the tanned leathers are rolled, dried, and stretched before being transported a mile down the road to our factory.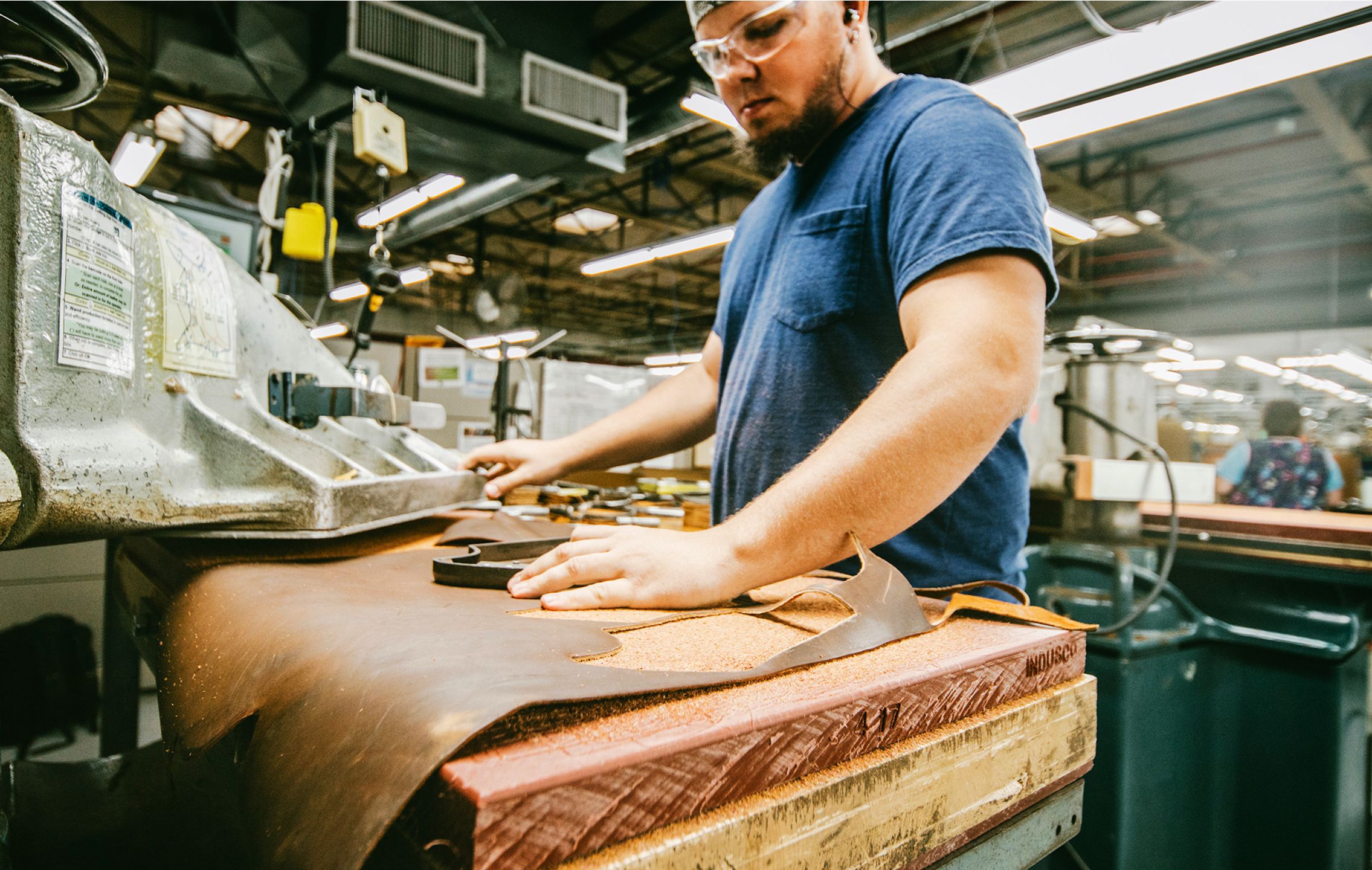 Cutting
The shoemaking process, largely unchanged since Red Wing's inception, begins with cutting the leather for the shoe. Highly trained leather cutters carefully lay out the sharp cutting dies on each large piece of leather. Selecting the highest quality sections of leather to cut is an art form executed by a highly trained and well experienced team.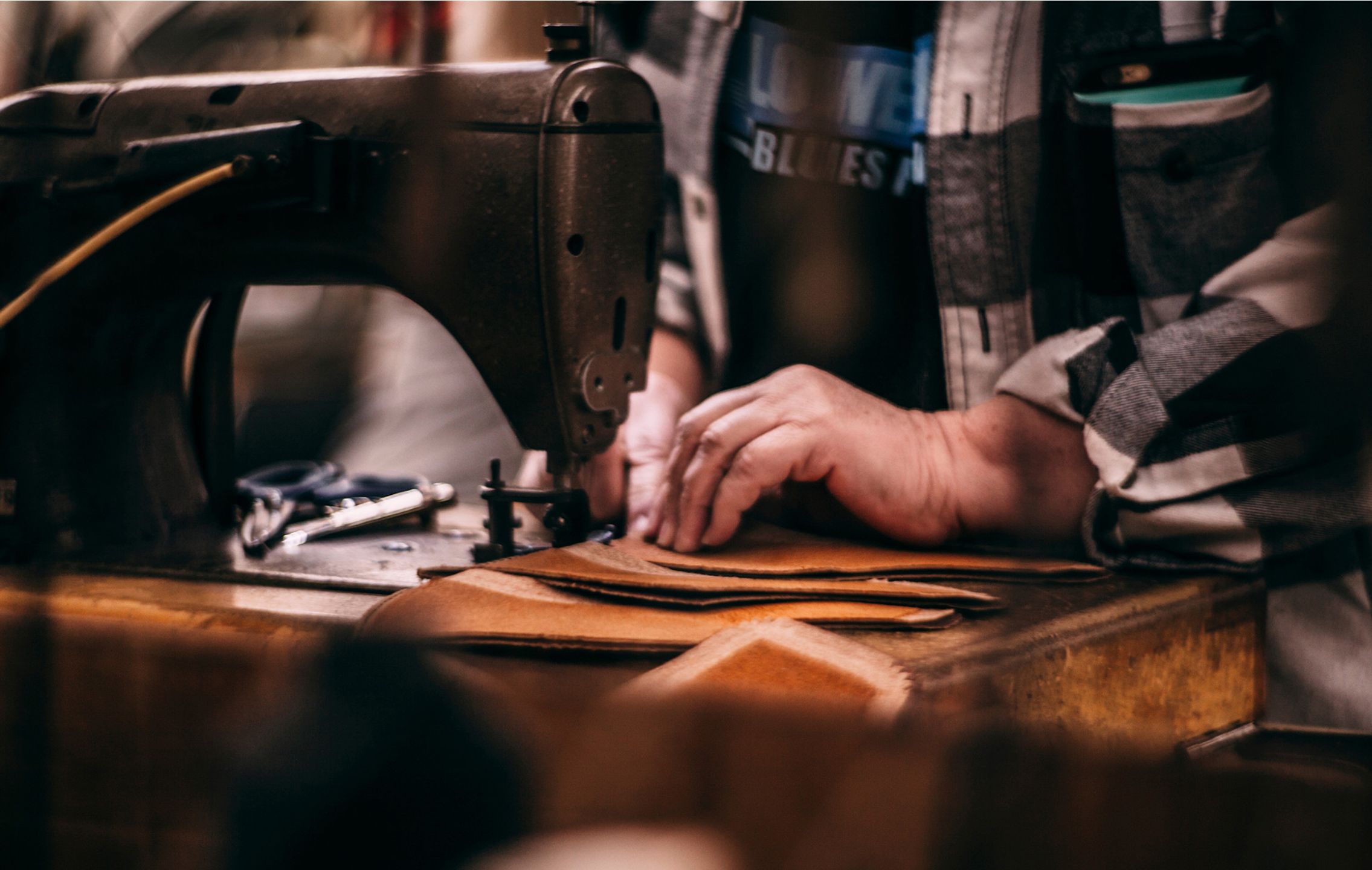 Fitting
The cut leather pieces are meticulously sewn together to form the footwear's upper by seasoned sewing machine operators. The operators work on the same century-old Puritan sewing machines that were used in the earliest years of Red Wing Shoe Company.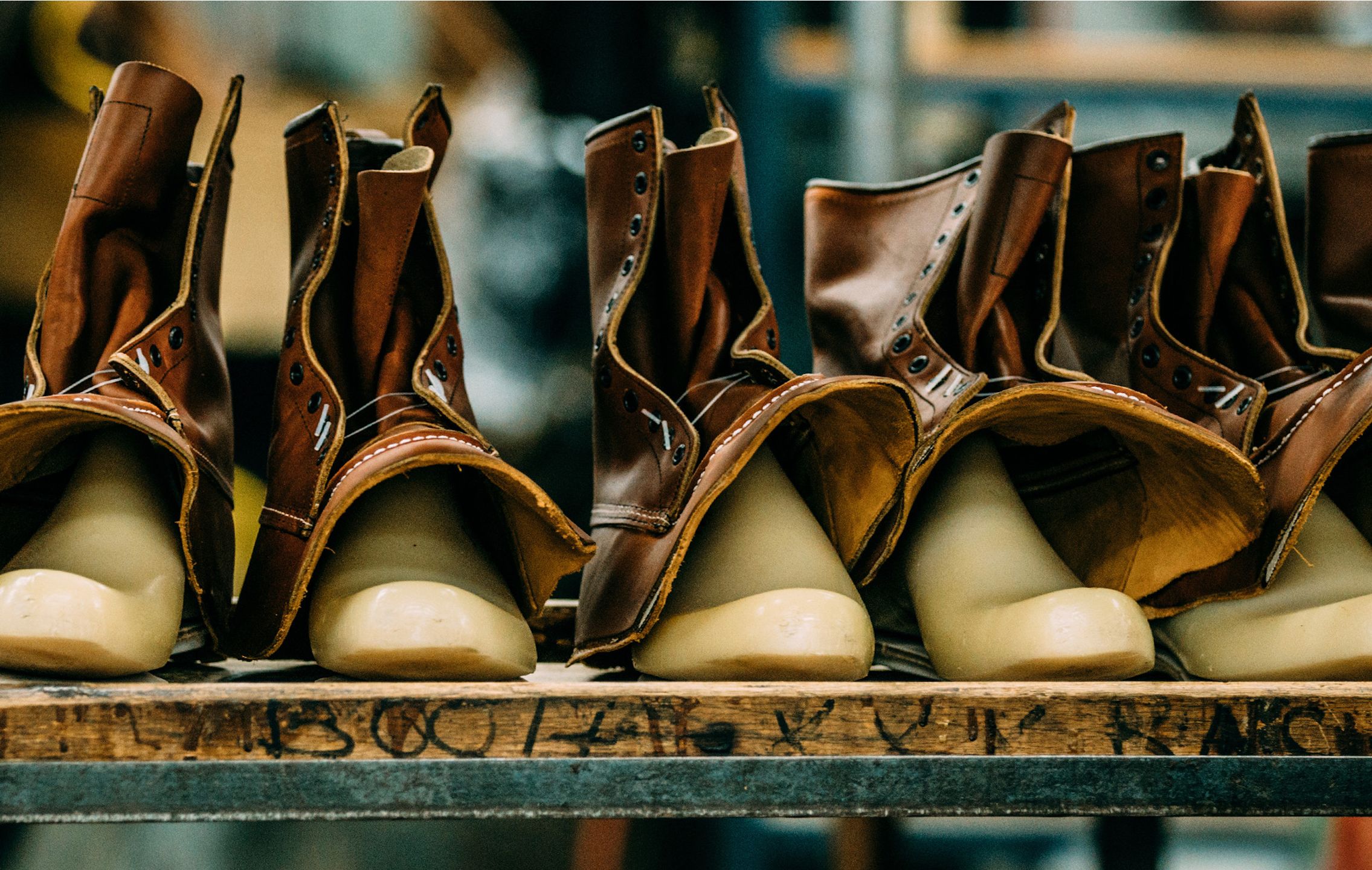 Lasting
To precisely form the shape of our footwear, the leather is pulled over a foot-shaped last. The shape of the last varies depending on the footwear style. Once the leather is secured over the last, the shoe is welted or stitched down, depending on construction.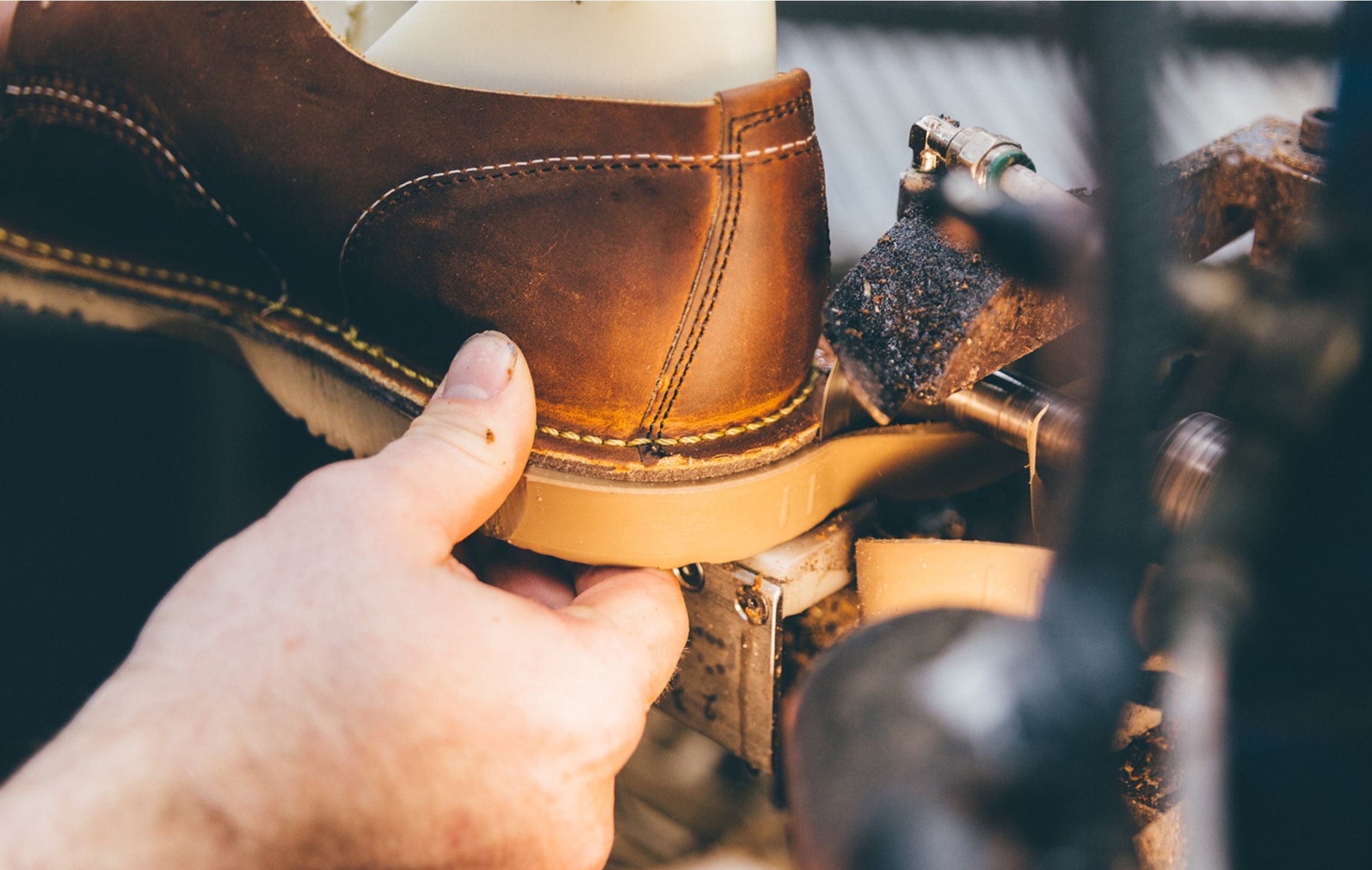 Bottoming
The outsole is manually stitched or glued to the midsole. This requires highly proficient hand-eye coordination to ensure that the final step in the construction process is perfectly completed.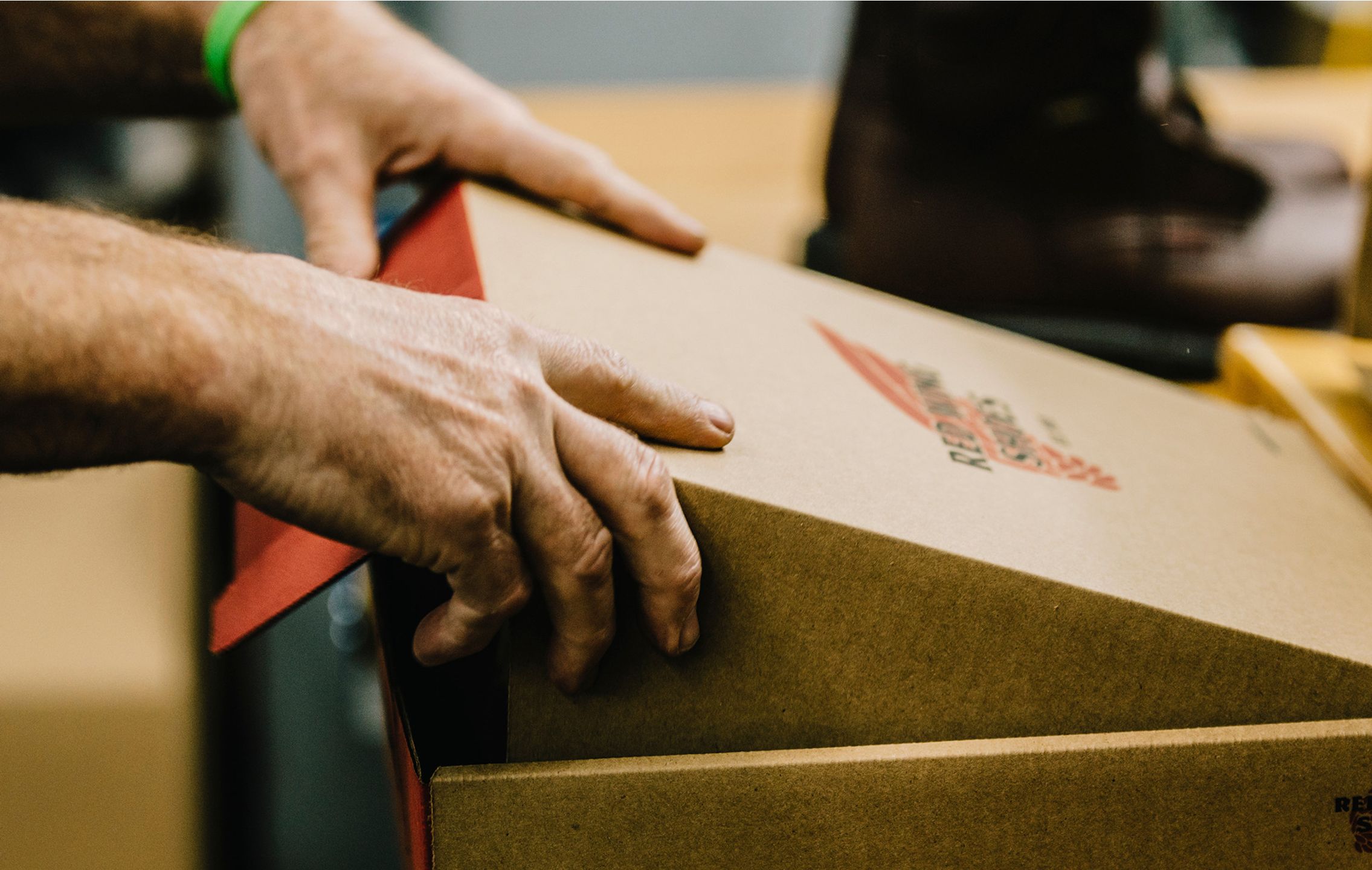 Shoe Finishing
All shoes are meticulously inspected twice before being packed into shoeboxes. Depending on leather type, each shoe is cleaned, polished, brushed and finished by a team of shoe finishers.
HERITAGE FOOTWEAR
CONSTRUCTION TYPES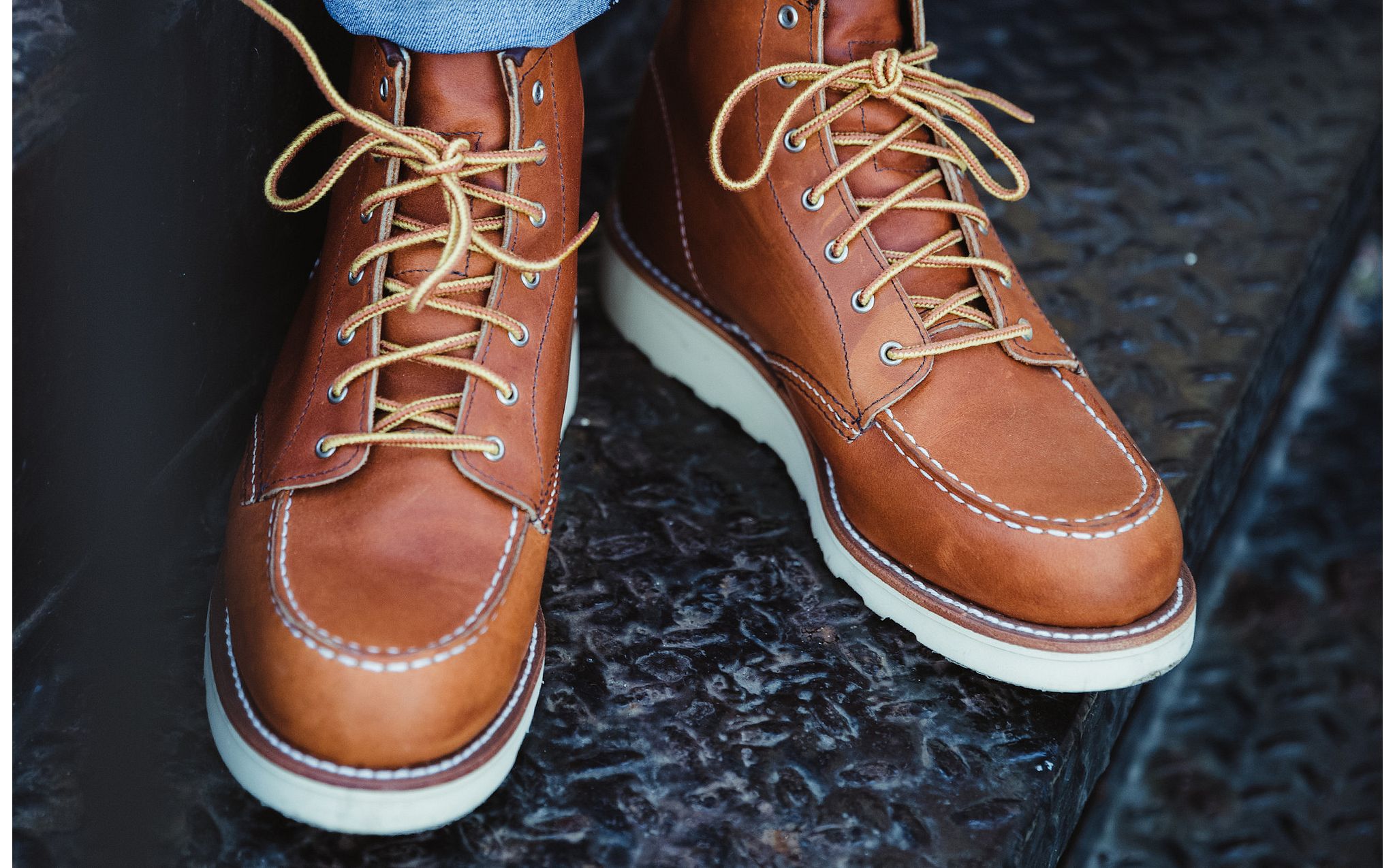 Goodyear Welting
Most Red Wing Heritage footwear is built using Goodyear welt construction, this is a process that dates back to 1869. Renowned for its durability, Goodyear welt construction stitches a thin leather welt together with the upper and the insole of footwear. Goodyear welted footwear is fully resoleable.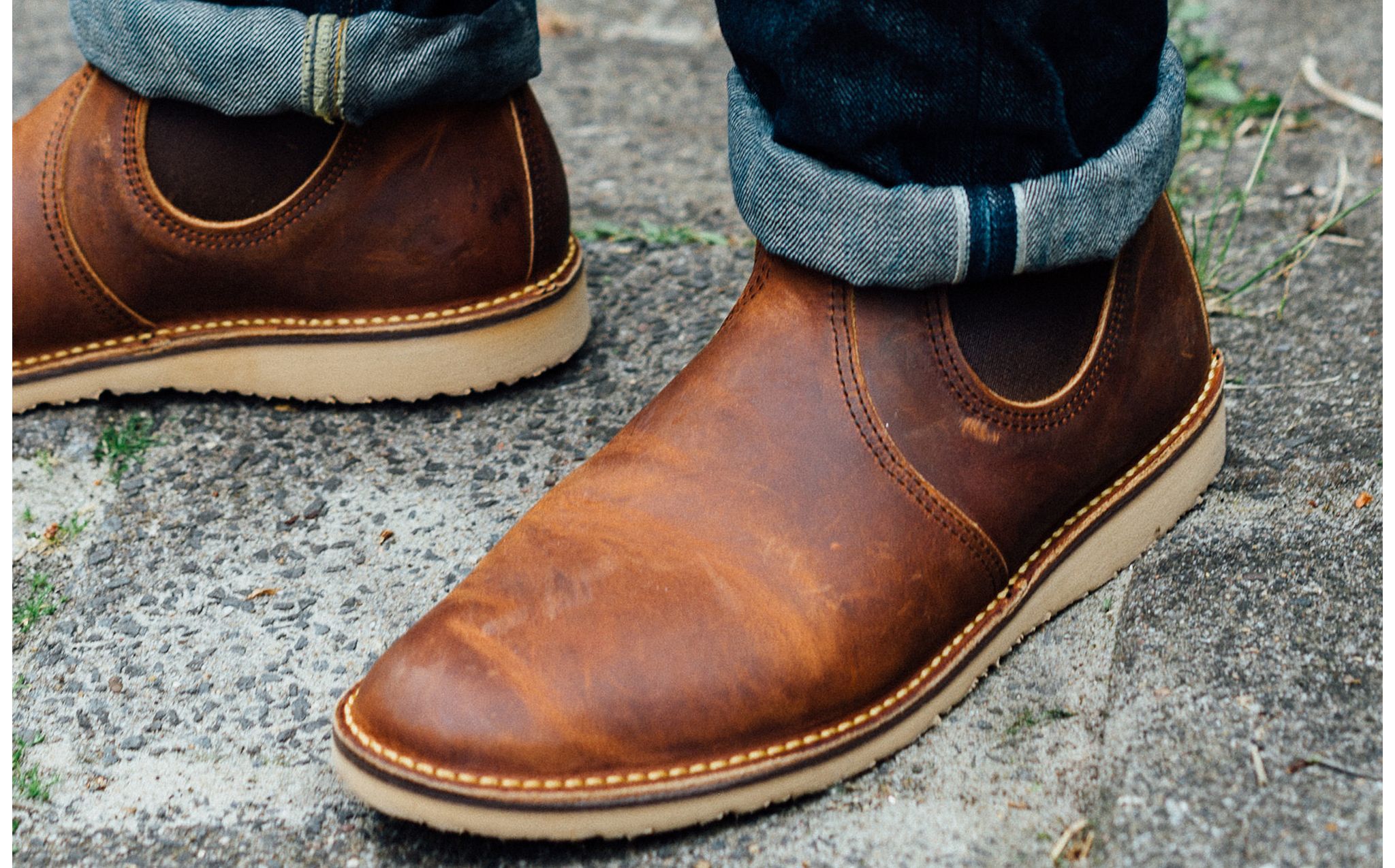 Stitchdown
Stitchdown construction is used to build Red Wing Heritage footwear that is flexible and comfortable straight out of the box. Stitchdown construction dates back to the 17th century. The footwear's upper is flanged outwards and stitched down to the midsole. Stitchdown footwear is fully resoleable.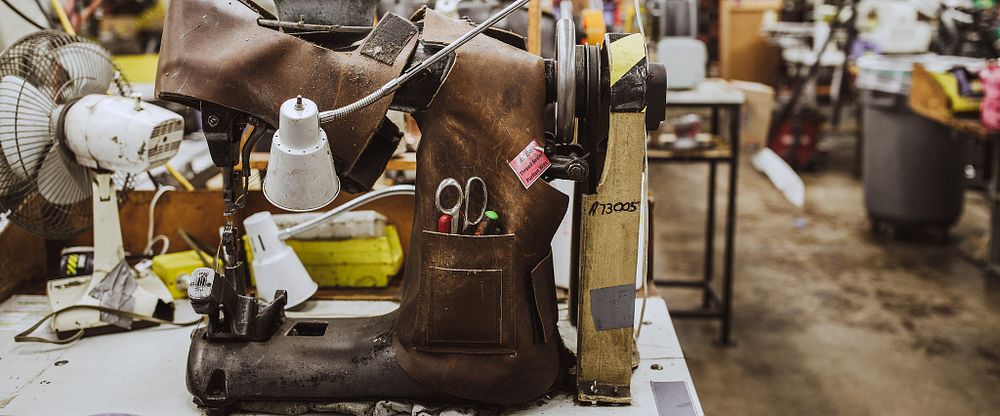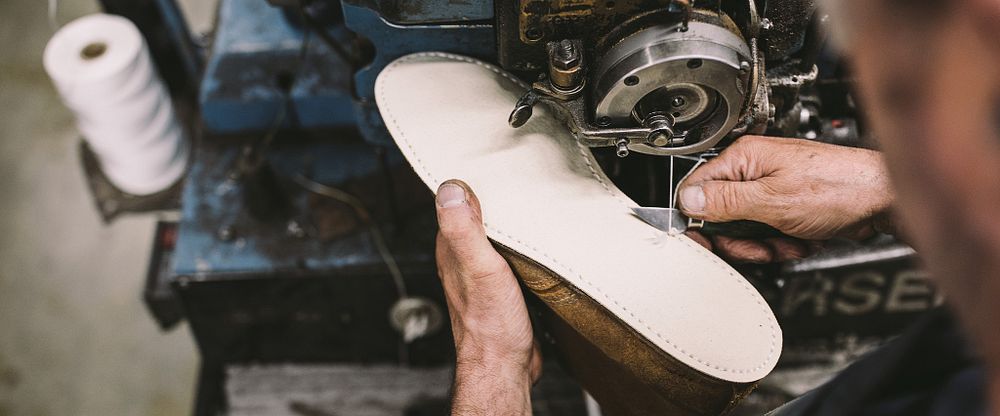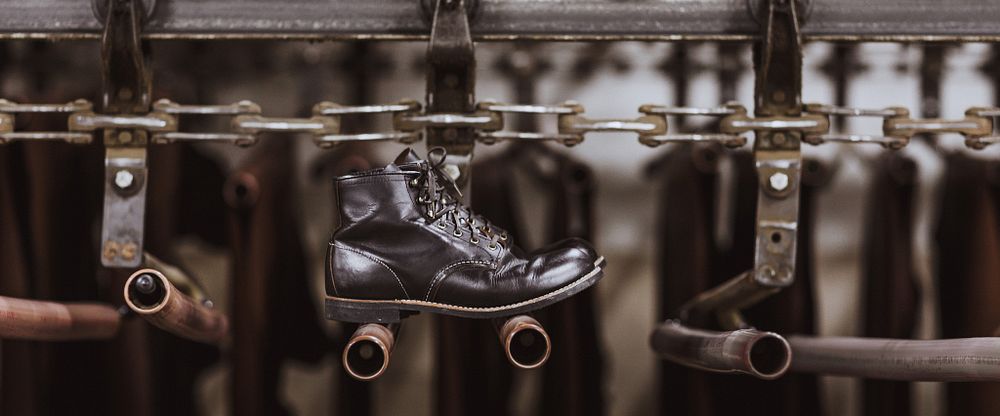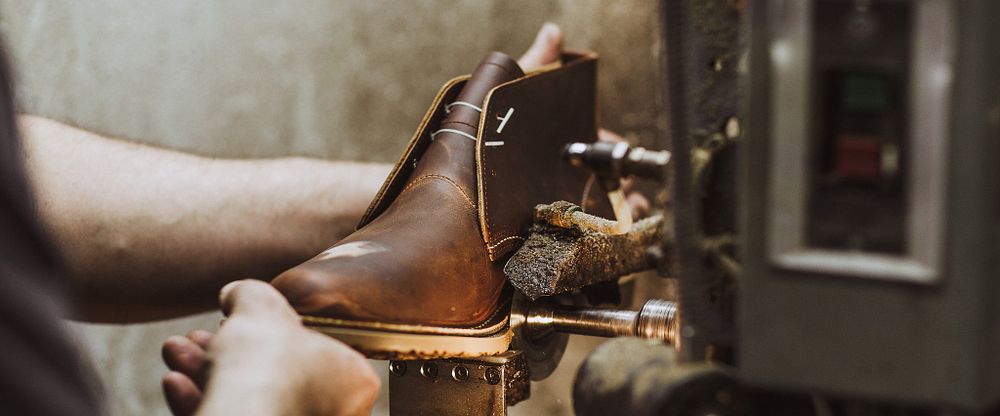 See Inside The Factory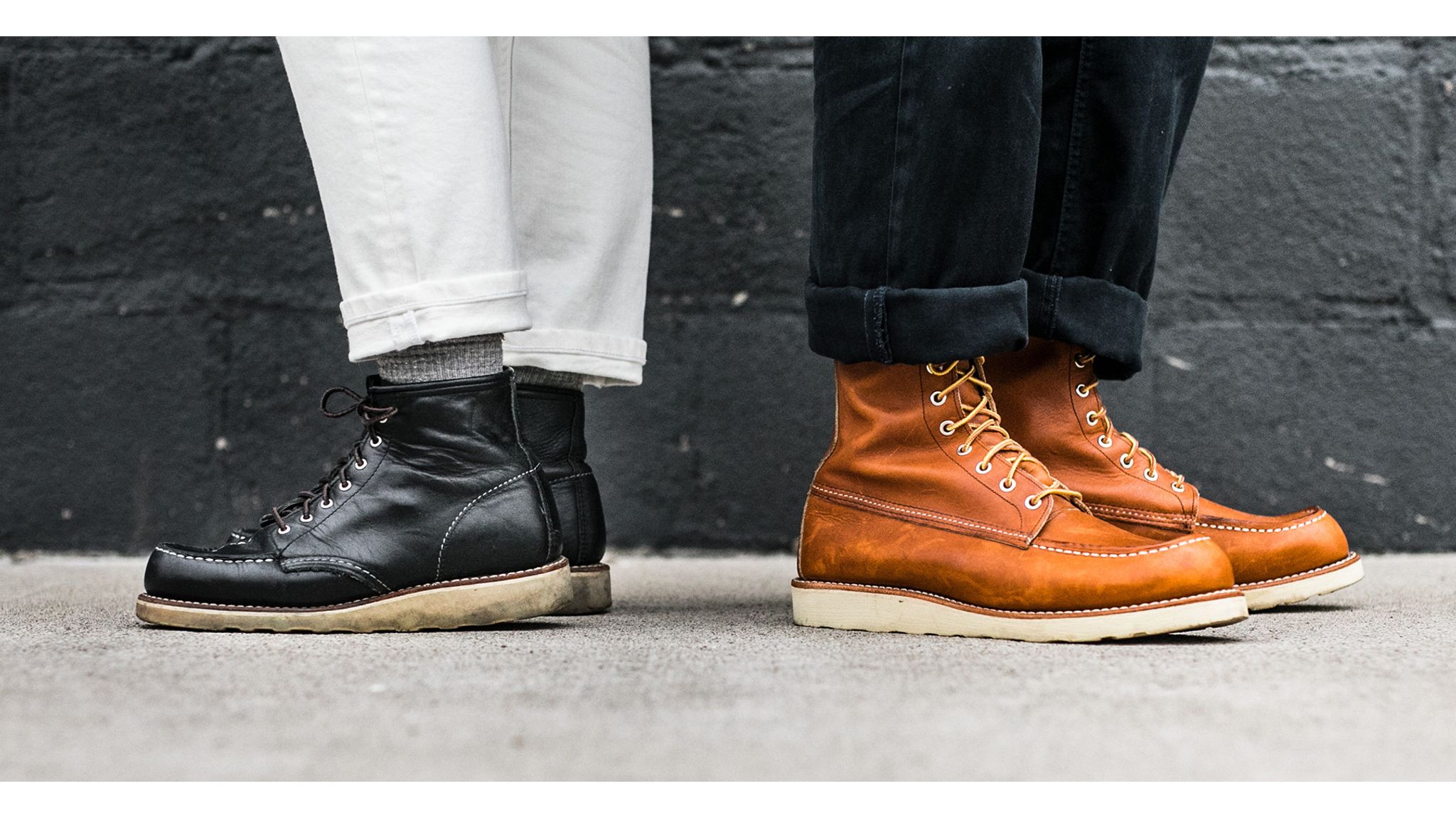 Leather & Fit
Explore the materials and fit that we're famous for.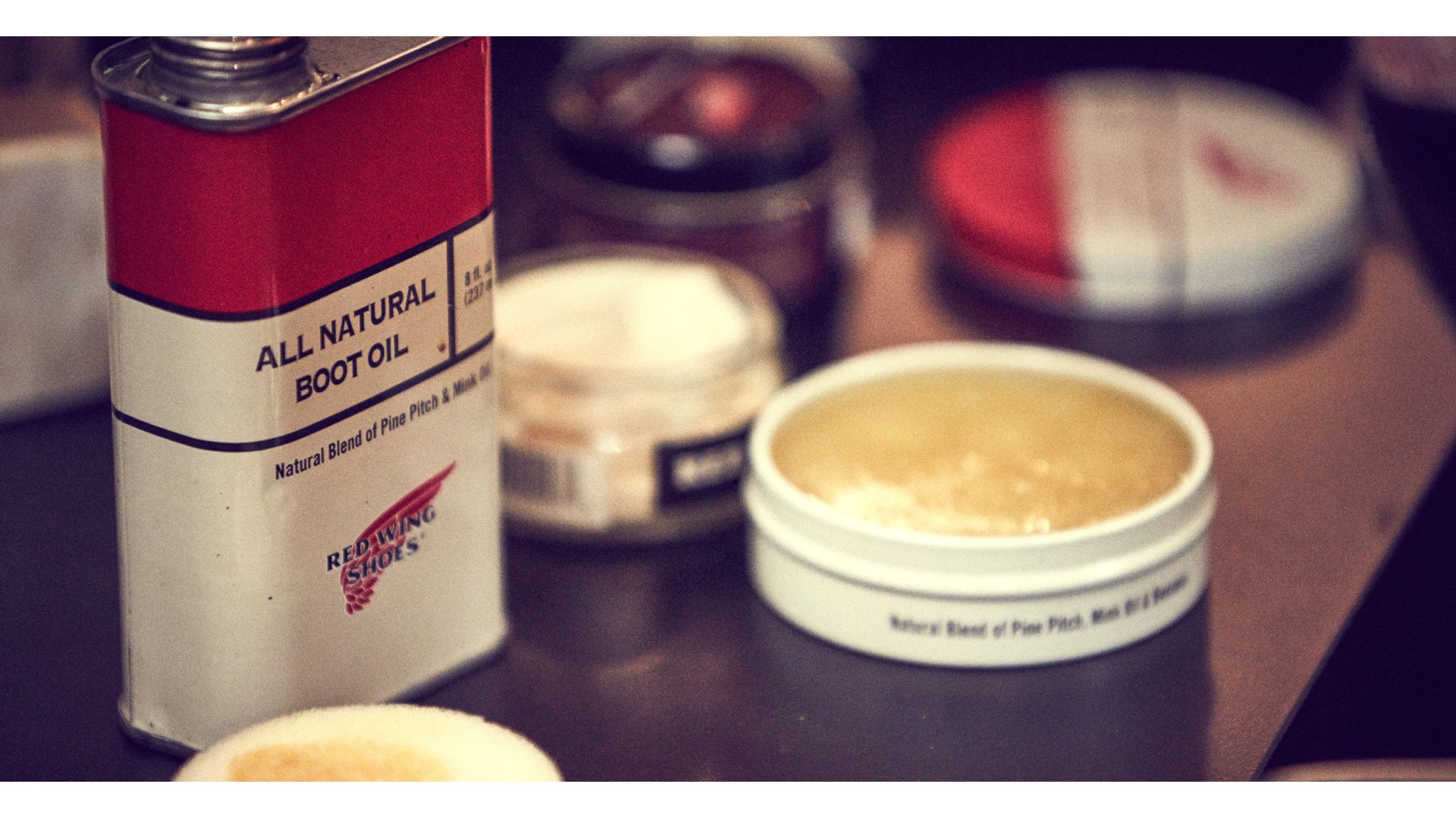 Care Guides
Learn how to care for Red Wing Heritage leather.