CARE INSTRUCTIONS
Smooth-finished leather has a polished surface that showcases its beauty and quality. Smooth-finished leather is made strictly from top-quality hides and is used to build premium Red Wing styles. This leather requires more specialized care and attention. Actively maintaining leather is the most effective way to ensure integrity and longevity. Learn more with our Red Wing care guides.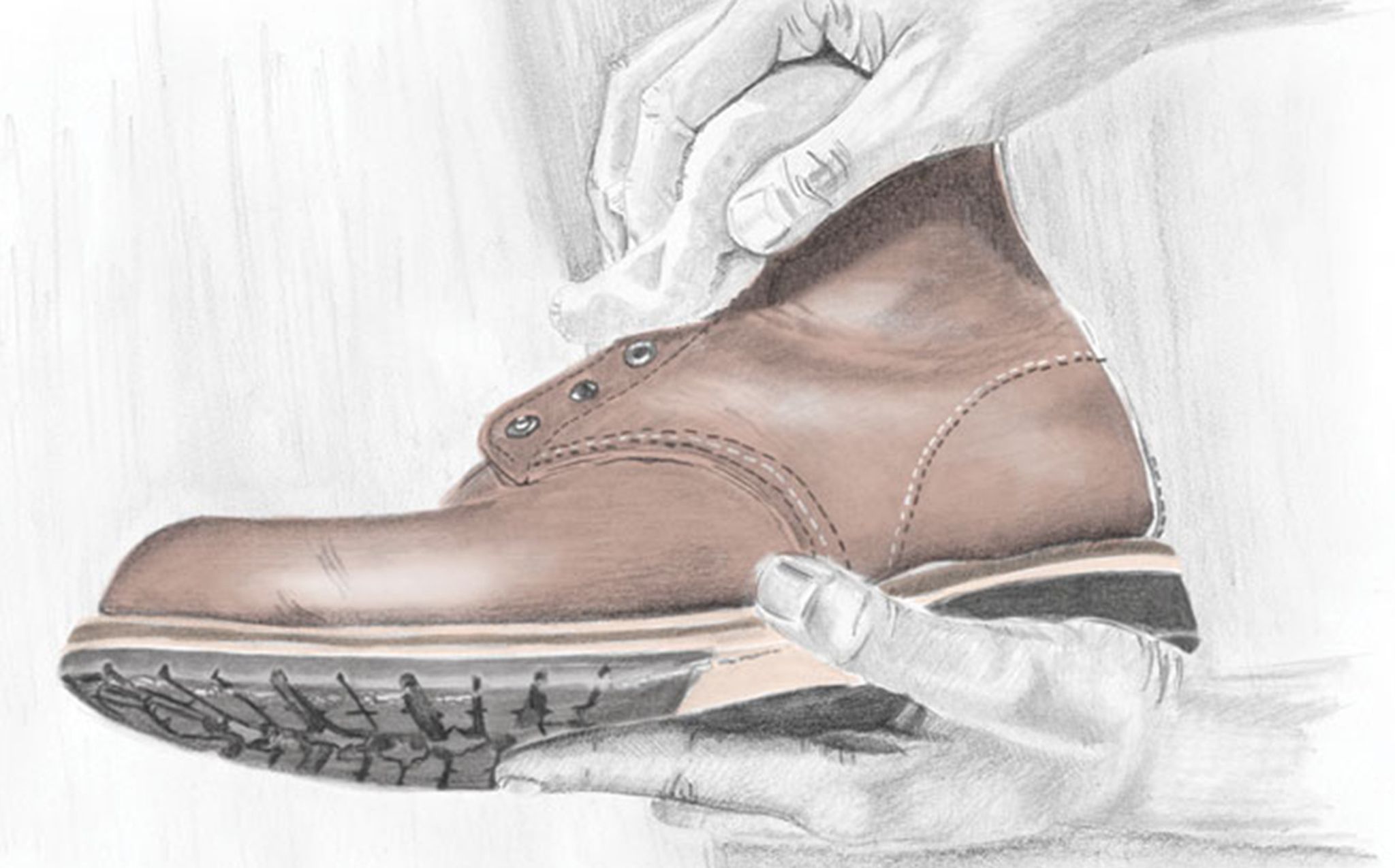 1. Clean
Use a quick exam every few weeks to determine if the leather needs maintenance. Use warm water, Foam Leather Cleaner, and a soft bristle brush to remove stuck-on dirt. Then use a clean, dry cloth to wipe away any remaining excess dirt.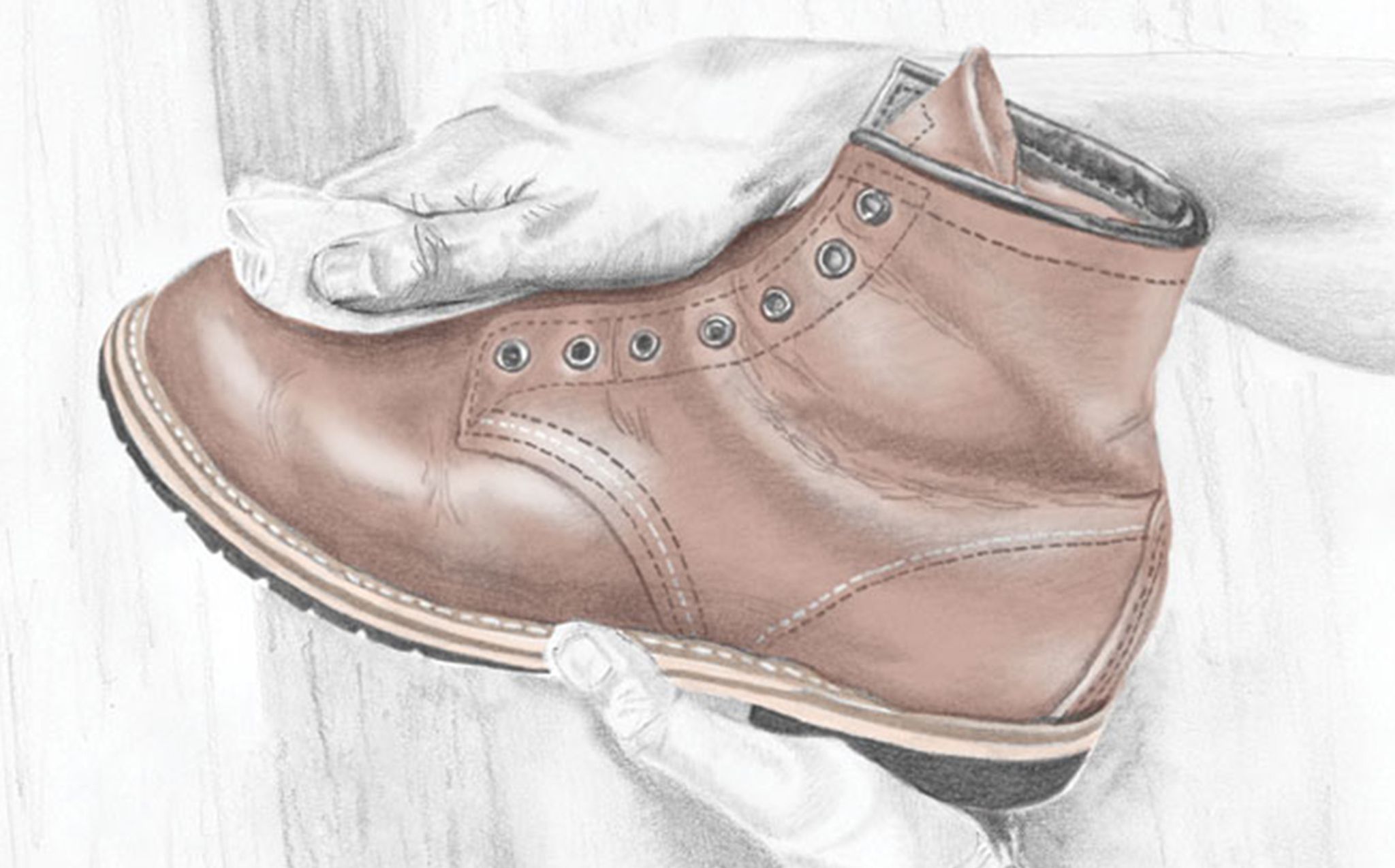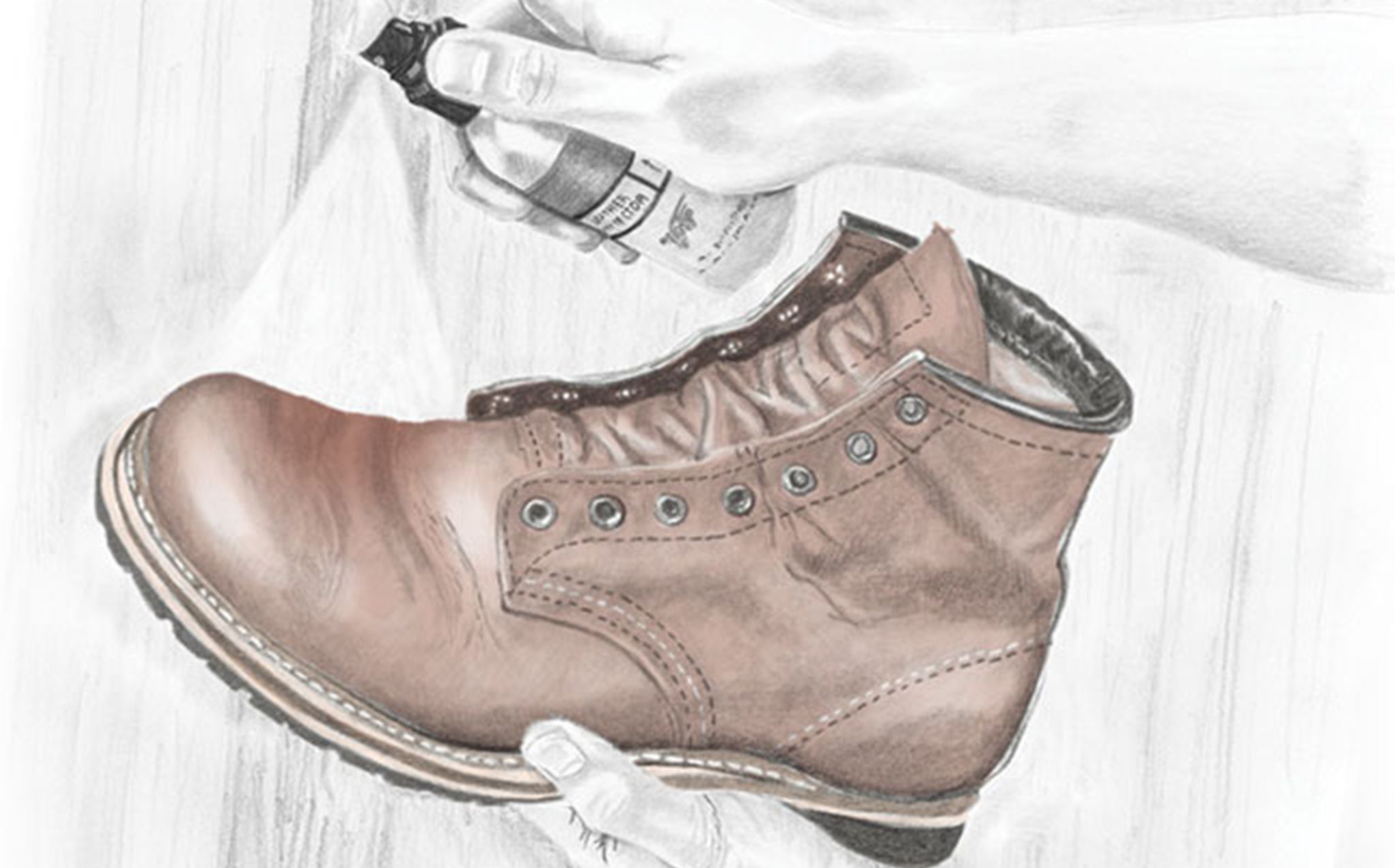 3. Protect
Add extra protection to preserve your footwear. Lightly mist footwear with Leather Protector six to eight inches away from the leather in a sweeping motion. Leather Protector provides an invisible shield against moisture, dirt, oil and mud. It will not darken footwear.
(upbeat music)
"Red Wing Shoes Leather Care"
"Step 1: Clean"
Hands opening Red Wing Shoes Foam Leather Cleaner and agitating two lids of product with one-half to one cup clean water with included sponge.
Hands using the Brush to remove excess dirt from boot.
Hand squeezing out excess water and soap from sponge and gently washing the leather to remove dirt and grime.
"Step 2: Condition"
Hands pick up the Red Wing Shoes Care Cloth and scoops a small amount of Leather Cream onto it.
Hand massages Leather Cream into boot.
Hand uses brush to work the Leather Cream into boot.
"Step 3: Protect"
Hand sprays Red Wing Shoes Leather Protector lightly over boot.
Flashes of boot before and after care process.
Red Wing Shoes Logo