Work - Style 59000
InJex™ XPL
Men's 17-inch Waterproof Soft Toe Pull-On Boot
InJex™ XPL
Waterproof

Polyurethane
Electrical Hazard

Meets ATSM Safety Standards
Purpose-built for extreme durability, these injected polyurethane boots with electrical hazard protection resist chemicals and corrosive fluids in dairy, food processing and other environments, providing protection in a 100% waterproof design. The one-piece upper is securely bonded to the sole for seamless, leak-resistant performance. Unique grip-enhancing lugs offer best-in-class slip resistance.
Available only at authorized Red Wing retailers. Contact your local retailer to find the perfect fit.
Technology Features
The InJex™ XPL
100% waterproof, slip-resistant boots that are built to last
One-piece design is flexible and exceptionally tough
Grip-enhancing lug design for improved slip-resistance in slippery, wet terrain and corrosive conditions
Easy to clean
Prevents cross contamination with different colors
Ideal for dairy and food processing industries
The InJex™ XPL 59000 features these technologies:
Injex

****Need This Information, Not in Airtable****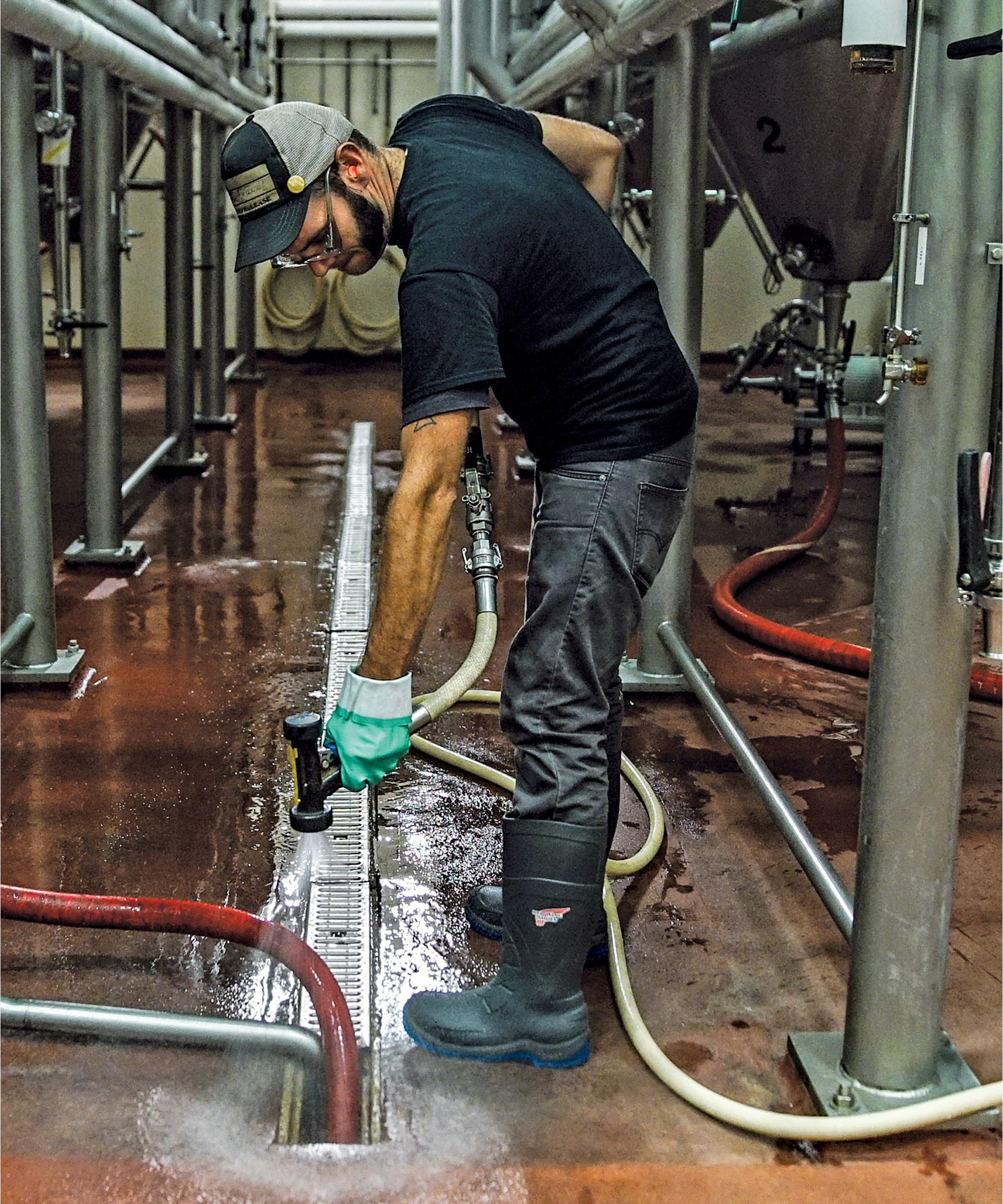 Product Details
Materials Used
Technical Specifications - InJex™ XPL style 59000
ASTM Standard

ASTM F2892-18, EH

Construction

Injection

Footbed

Removable Polyurethane


Height

17-inch

Last

300

Shank

Steel

Insole

Trilam Non-Woven

Outsole

Chevron Hexagon

Waterproof

Polyurethane

Country of Origin

Made in the USA with Imported Materials
Work Repair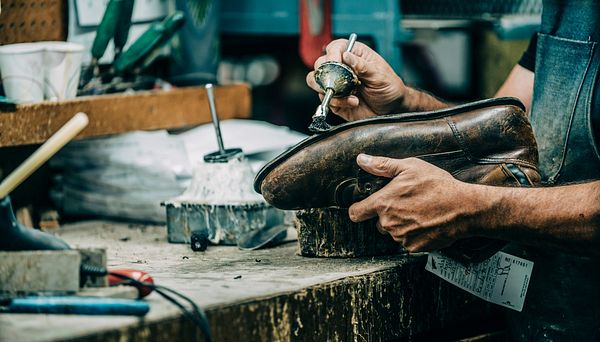 Repair Service
For our U.S. customers we offer resoling and repairs at our Red Wing, Minnesota, manufacturing facility. Red Wing Shoes' sturdy soles, premium leathers, triple-stitching and welt construction all work together to make boots that last a lifetime. It takes more than 230 steps to handcraft a pair of Red Wing boots; it only takes a few steps to keep them in top condition. One of these steps is resoling and repairing your Red Wings before the damage becomes irreversible.
The Premium Repair Package: $125.00 (Actual Value: $150.00)
Resole (Including new heels, if applicable)
Repair hooks/eyelets
Repair minor stitching
Replace welting if needed
Replace the cork layer under the insole
Replace laces
Recondition the uppers
Receive a full-size container of leather conditioner
A La Carte options:
Resole (Including new heels, if applicable) – $100.00
Replace heels only – $50.00
Add or change hooks/eyelets – $25.00
Dye boots/shoes (black dye only) – $60.00
Repair stitching – $25.00
Replace gussets – $75.00
Add zippers (only applicable for certain styles) – $60.00
Apply Tuff Toe – $40.00
Repair heel counter pocket lining – $60.00
To have your Red Wing boots repaired by the Red Wing Repair Shop, complete the following steps:

Fill out and print the PDF repair form
Bring the form and your boots to your local Red Wing Store or call/email our customer service representatives for a shipping label (free for services over $50). Contact info below.

Red Wing Customer Service
Phone: 1-800-733-9464 (Monday-Friday 8am-6pm CST)
FREQUENTLY ASKED REPAIR QUESTIONS
Can the Red Wing Repair Shop repair any brand of boot?
We only repair boots made by Red Wing Shoe Company. These brands include Red Wing, WORX and Irish Setter.
Can all boots made by Red Wing Shoe Company be repaired?
This depends on how the boots were made. Any boots made using welt construction can be repaired, pending any excessive wear and tear. Not all Red Wing, WORX or Irish Setter boots can be resoled. Please contact the Red Wing Shoe Company for specific questions about your style of boot. The phone number is 1-800-733-9464 (M-F 8am-6pm CST) or customer.service@redwingshoes.com
How can I tell if my boots can be repaired?
Boots with cracked insoles, torn leather uppers or worn through linings usually cannot be repaired. If you are unsure if your boots can be repaired, call the Red Wing Shoe Company or bring them to your local Red Wing Store.
Can the Red Wing Repair Shop fix my boots if I've had them repaired by another repair shop?
There are cases where we cannot repair boots that have been repaired by another shoe repair shop due to the way they repaired the boots. It's best to call or e-mail with specific questions.
Can my boots be dyed?
Yes we can dye your boots in black only.
Can the stitching on my boots be fixed?
We can repair minor stitching and this depends on where the repair is located.
Can you repair the toe area of my boots?
We cannot replace the worn toe area of your boots. We can add an after market toe protection (Tuff Toe).
How should I ship my boots to Red Wing Shoe Company?
Please remove any laces, footbeds (if used) and other personal items before sending your boots in to our repair shop. We are unable to return any of these items.
What happens if my boots cannot be repaired after I've sent them in?
Shipping & Returns
Due to a system outage, we are not currently accepting orders through our website.