For the last four years, Gaal Levine has spearheaded product design for the Red Wing Heritage Women's Collection. The Boston-native hit the ground running upon arrival in Minnesota, working alongside Heritage Director of Product Creation, Allison Gettings, to develop and launch the women's line in September 2016. Since the launch, Gaal has focused on refining a design process that meets the needs of modern women, while staying true to the timeless Red Wing legacy. We caught up with her to talk design philosophy and hear about this fall's new styles.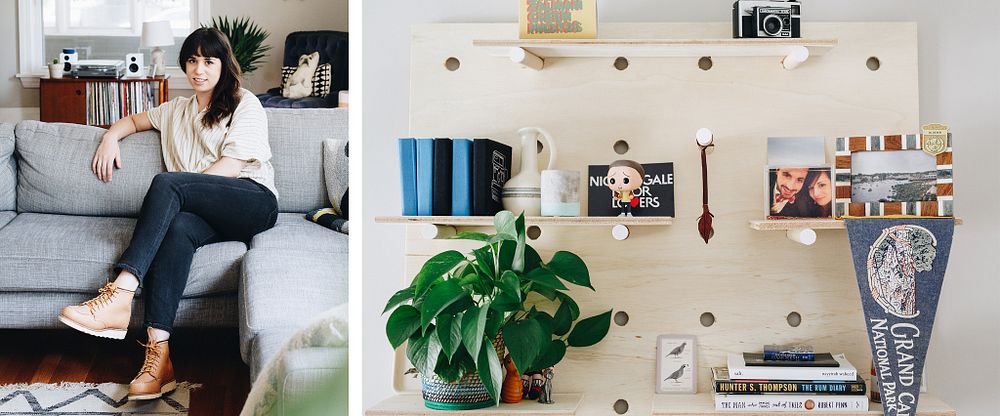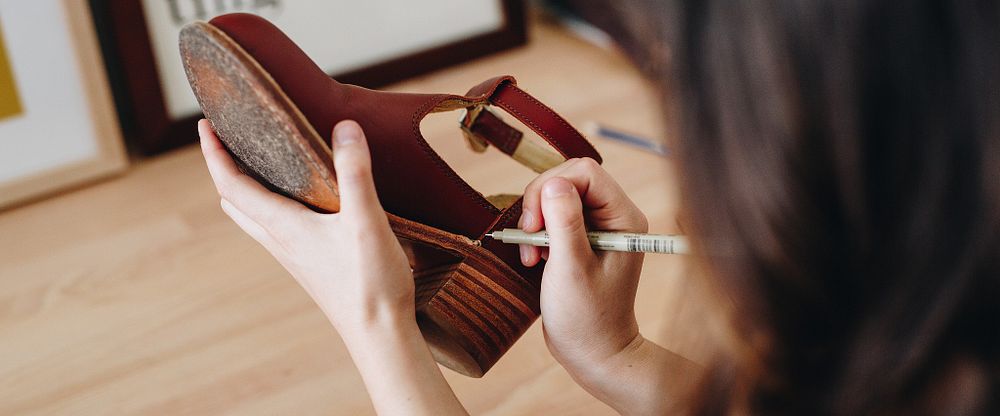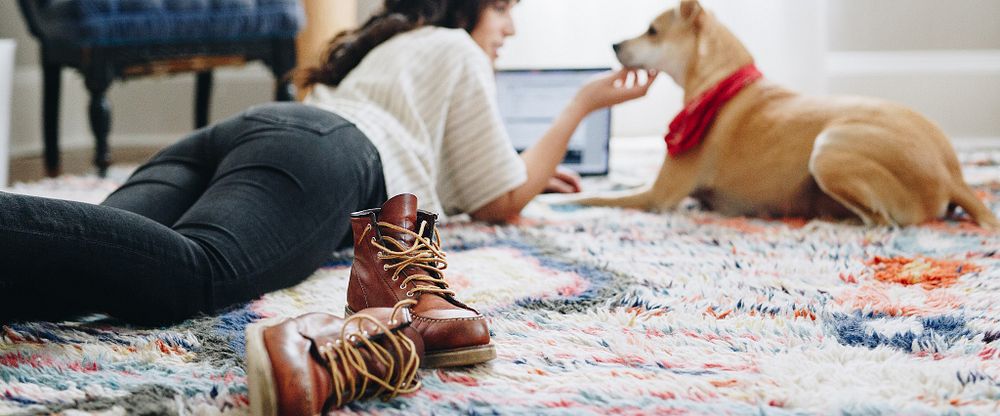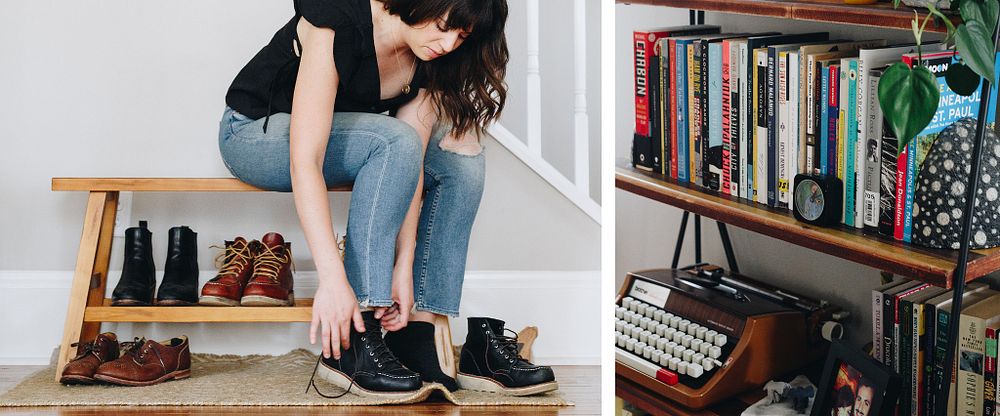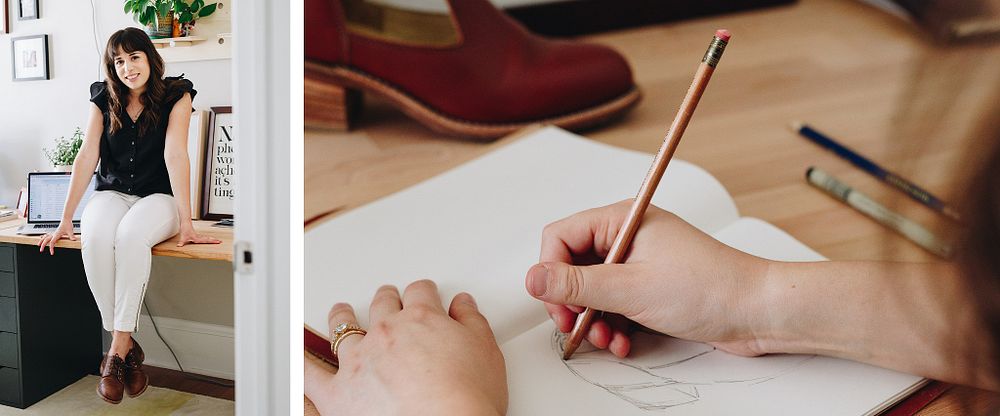 Gaal Levine
Heritage Product Designer | Red Wing, MN
What's the trajectory that led you to working for Red Wing Heritage?
I grew up in Boston, an area with a lot of footwear companies. I studied fashion design in college, and after a few jobs in the fashion industry, I realized my real passion was in footwear. I was lucky enough to work in design for a few other historically rich brands like Clarks and Sperry before moving out to Minnesota to work for Red Wing Heritage and help start the women's line.
What's your philosophy when it comes to designing new Heritage women's footwear?
I love designing footwear that fits the way that people will interact with it. People value their footwear and are typically very deliberate with what they choose to wear each day and why. Shoes need to be comfortable and functional, while also expressing someone's personal style. I consider wear occasion, comfort, and market trends when I design, and I love the additional challenge of flowing that into our brand's aesthetic and history. Our footwear is built to last, which to me means that we're combining premium materials and traditional construction with timeless styling that you'll want to wear for years to come.
What were your overall priorities as you approached the Fall/Winter '18 line?
Living in Minnesota, I know how quickly the weather can turn, and I wanted to create new styles that would perform in inclement weather while still being versatile enough for year-round wear. I'm really excited about our 6-inch Chelsea. It's a taller Chelsea leather height for us and has a full rubber bottom for improved traction.
What are some other new Fall '18 pieces that you're excited for?
I've wanted to add the Round Toe boot to the women's line for years. Before the launch of the women's line, it was one of our most popular men's styles that women were wearing. I'm excited to see how women respond to a Round Toe that's tailored to their feet. I also love the new colorway on the 3371 6-inch Classic Moc – the Mahogany Oro-iginal leather is so classic and rich.
Any outfits that you already have in mind that you're excited to pair with certain FW18 pieces once fall weather is upon us?
My go-to is usually our 6-inch Moc and skinny jeans. This summer, I've been wearing a lot of ankle and crop denim, and I'm excited to pair our new 6-inch Chelsea with those come fall. I'm also really into our Olive Mohave leather and am drawn to all our boots that come in that color. It's a really easy color to wear.
What's the design process that brings a new piece of Red Wing Heritage women's footwear to life?
The design process starts with a lot of research. I travel around the US and globally each season, trying to see as much as I can and visit our retailers to hear what consumers are saying. I'm online to keep an eye on trend forecasting and see how our shoes are being worn in the wild on social media. I also regularly dig into the Red Wing company archive, looking at old catalogues and print ads. Our new styles end up being a mashup of all these inspiration points.

Material development at Red Wing is a really special process as well. Since we own our own tannery, S.B. Foot Tanning Co., I'm able to work directly with our master tanner, Plutarco Mejia. I hand off everything directly to him and his team, and I'm able to see development in real time by driving down the street to look at a color or side of leather as it's ready. There are so few tanneries left in the US, so I feel very lucky to be able to work so closely with ours.
Women have plenty of choices when it comes to lifestyle footwear. In your mind, what does Red Wing do that stands out from the crowd?
There are so many amazing shoes out there, but when I look at the footwear market as a whole, the products that excite me most are the ones that tell a sustainability story. So much footwear is still made to be quickly disposable. Heritage stands out to me because it's one of the few women's lines made entirely in the US, and all our products are resoleable, so you could wear them for the rest of your life with proper care.