Roughout and Nubuck leather is created using a reverse-suede technique. Many tanneries split and thin hides to create suede, but our tannery simply uses the other side of the hide. This allows us to create beautiful roughout and nubuck leather with no loss of durability. Actively maintaining leather is the most effective way to ensure integrity and longevity. Learn more with our Red Wing care guides.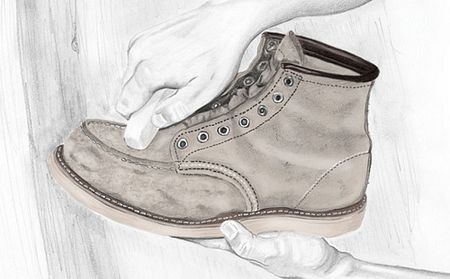 Clean
Use the Cleaner Bar from the Roughout/Nubuck Cleaner Kit on soiled area of footwear. If stain persists, wet Cleaner Bar and repeat. Allow leather to dry and use the Bristle Brush to restore the leather's nap.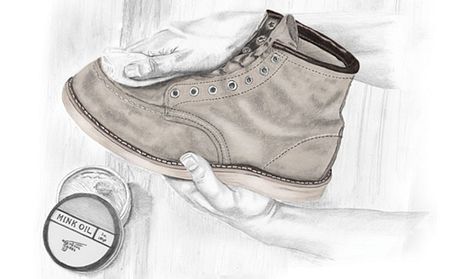 Condition
Lightly apply Mink Oil to Muleskinner Leather. Mink Oil will darken leather and should only be used sparingly. Allow the leather to dry. All other Roughout and Nubuck leathers do not require conditioning.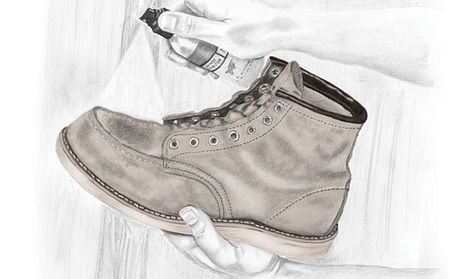 Protect
Lightly mist footwear with Leather Protector six to eight inches away from the leather in a sweeping motion. Leather Protector provides a shield against dirt and moisture. It will not darken footwear.