Style 97100
Mold Preventer
Leather Care Product - Protect
Mold Preventer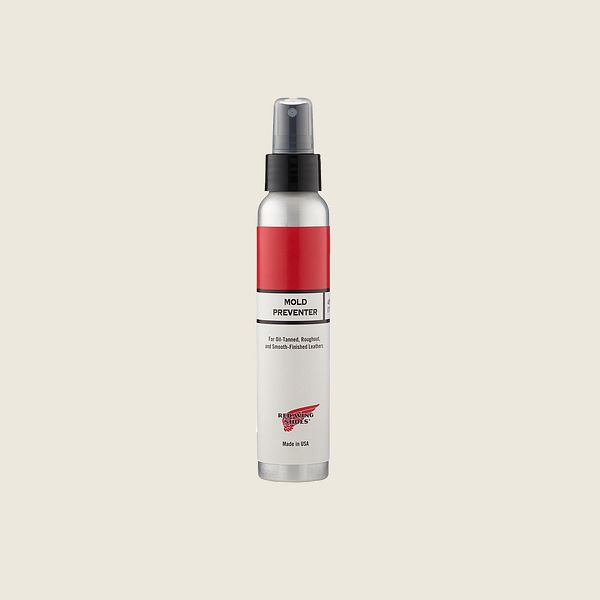 Made in the USA

All Red Wing Heritage products are proudly made in the USA.
Our Mold Preventer is developed for use in all climates, with particular effectiveness in humid areas. Use the Mold Preventer when storing footwear for an extended period to ensure longevity.
This item is currently not available
The Mold Preventer
Our Mold Preventer was developed in response to feedback from longtime Red Wing fans. It is suitable for all climates and is especially useful in humid areas. For extended storage, spray the Mold Preventer on the exterior and interior of footwear, paying close attention to footbed and welt areas. Leather maintenance is the most effective way to protect your investment and extend the life of footwear and other leather products. Learn more about specific leather types and their corresponding Clean-Condition-Protect care regimens on the care section of our site.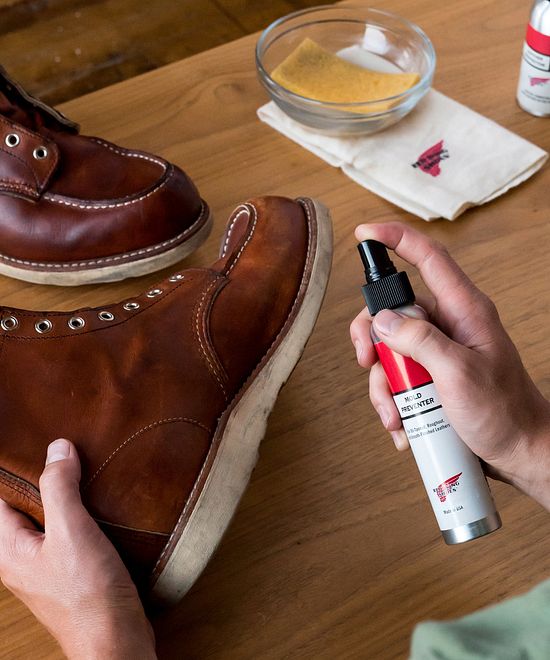 Product Details
Materials Used
Materials Used - Mold Preventer style 97100
Shipping & Returns
Due to a system outage, we are not currently accepting orders through our website.